Trump's North Korea struggle: figuring out his role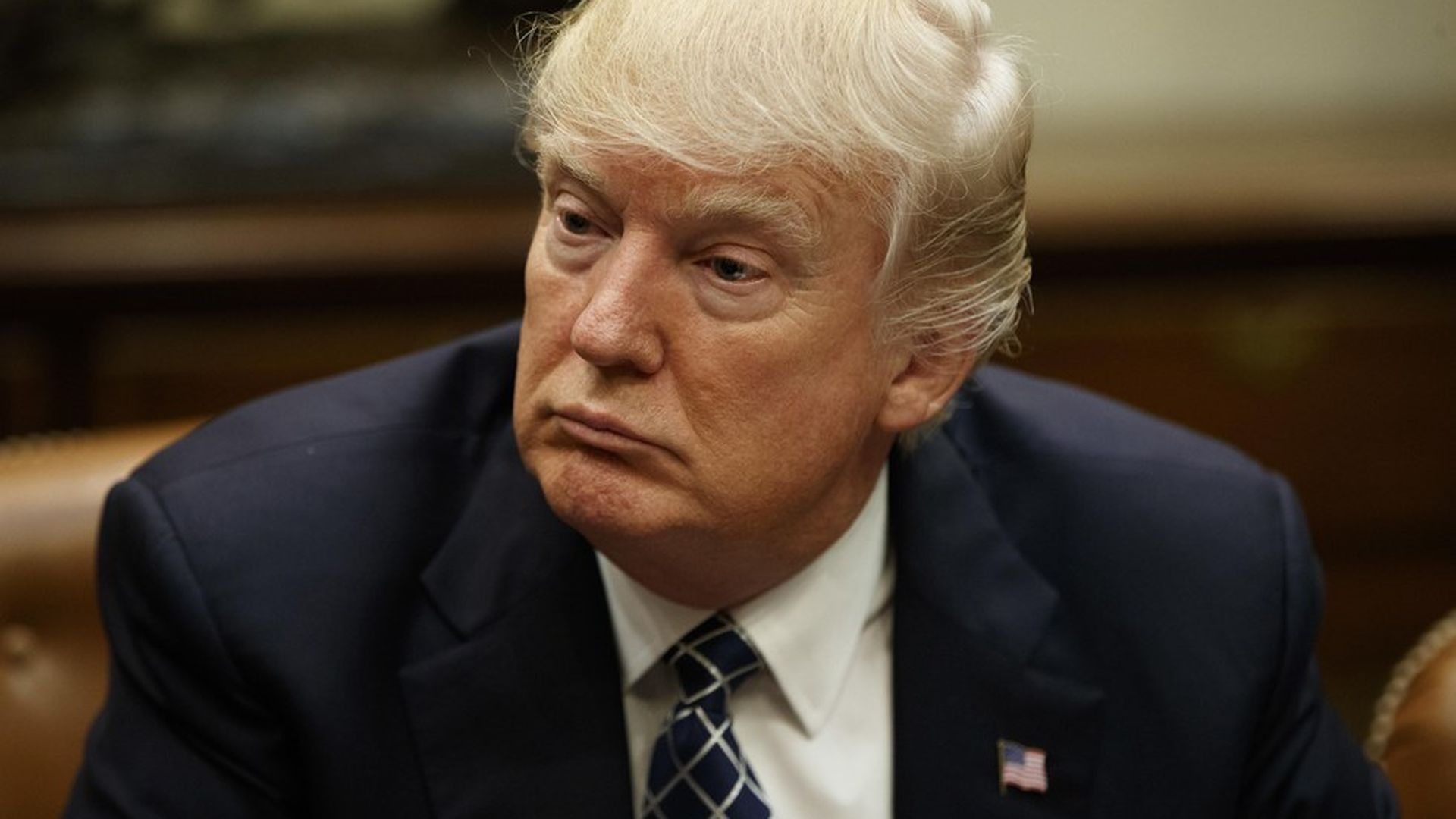 The L.A. Times' David Lauter writes about Trump's North Korea struggle "as chief executive and the role he often seems to prefer as the country's highest-profile TV and Internet commentator."
"Despite Trump's blustery warning of 'fire and fury,' which he amplified further in comments to reporters [yesterday: 'If anything, maybe that statement wasn't tough enough'], warships are not known to be moving toward the Korean peninsula."
"The U.S. has not reinforced troop levels in South Korea ... U.S. dependents have not been ordered out."
"Instead, Secretary of State Rex Tillerson said Americans should 'sleep well at night' ... Defense Secretary James N. Mattis emphasized diplomacy."
Why it matters: "On major issues — healthcare, trade, taxes — as well as on more specific questions such as whether transgender Americans may serve in the military, Trump has made declarations that the rest of the administration and Congress have often ignored or sidetracked."
Go deeper