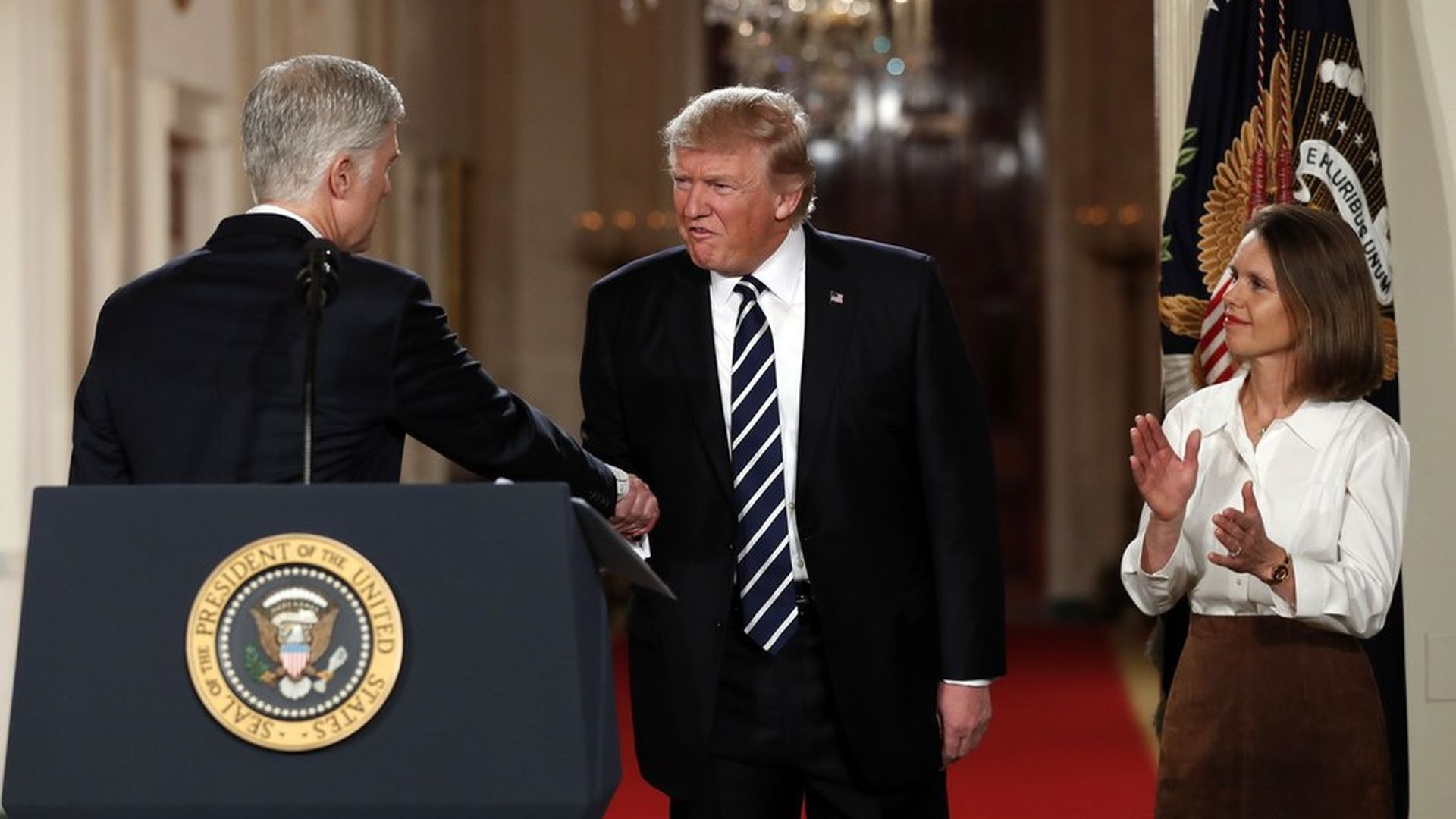 N.Y. Times Supreme Court reporter Adam Liptak, in a piece on "How Trump Chose His Supreme Court Nominee," saves the best for last: "Trump's team is already looking down the road, weighing the choices should Justice Anthony M. Kennedy decide to step down."
The two: Sixth Circuit Judge Raymond Kethledge of Michigan, one of six other finalists who underwent interviews along with Gorsuch, "would be a leading candidate, an official said, and so would Judge Brett M. Kavanaugh of the Federal Appeals Court in Washington. Both judges, like Judge Gorsuch, once served as law clerks to Justice Kennedy."
Clicking with Trump: "Gorsuch clinched his spot in a meeting at Trump Tower on Jan. 14 with Mr. Trump and [now White House counsel] McGahn. Judge Gorsuch, who had represented corporate titans as a lawyer in private practice, hit it off with the president."
Go deeper