Trump's mixed messaging after Senate health bill failure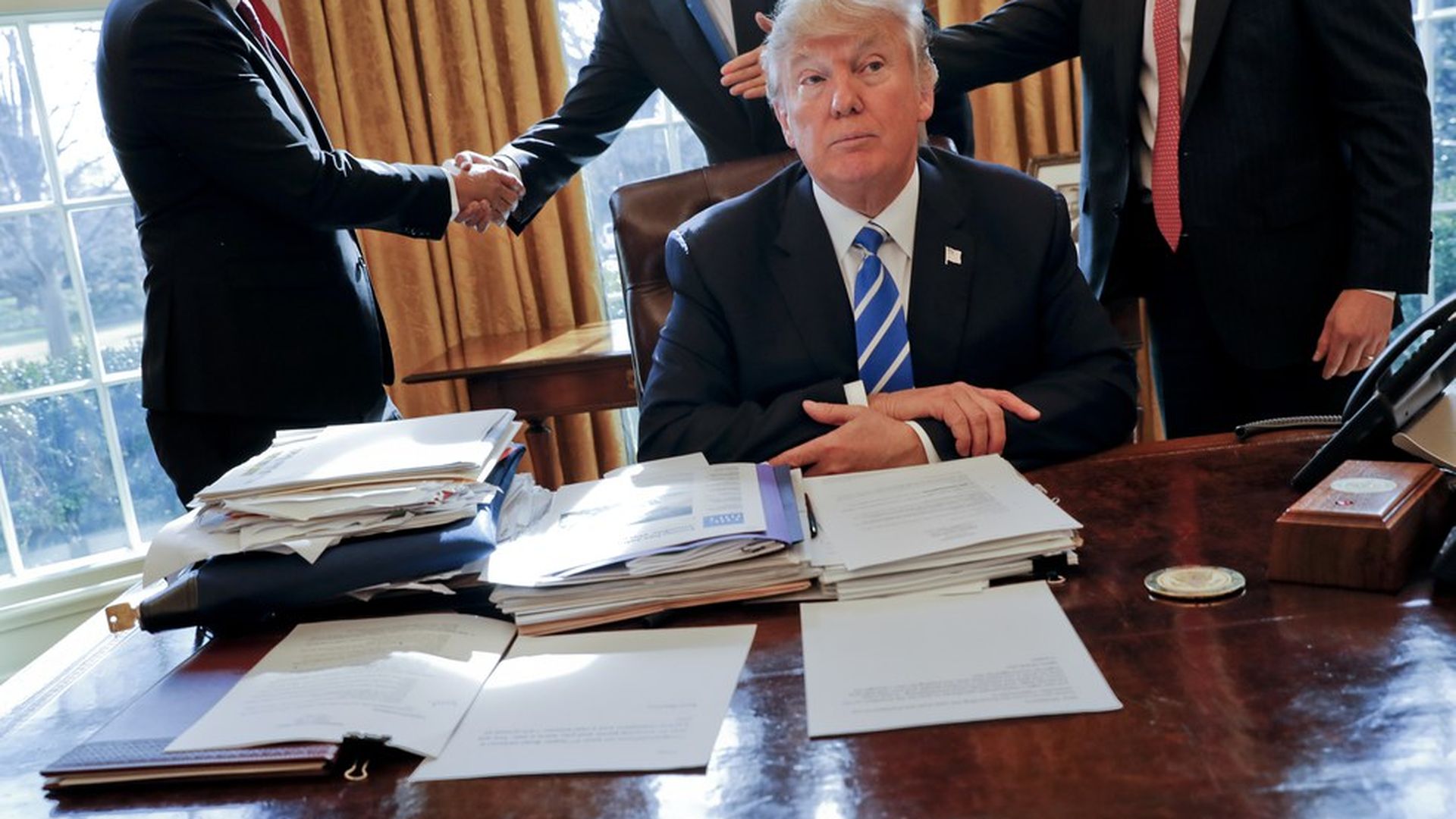 President Trump is sending mixed messages about where he stands on health care now that the Senate GOP has failed to repeal and replace Affordable Care Act. Last night, Trump urged on Twitter for a swift "REPEAL" of "failing ObamaCare", and yet this morning he said the GOP should just let the ACA fail on its own.
10:17pm Monday: "Republicans should just REPEAL failing ObamaCare now & work on a new Healthcare Plan that will start from a clean slate. "
7:53am Tuesday: "Dems will join in! We were let down by all of the Democrats and a few Republicans. Most Republicans were loyal, terrific & worked really hard. We will return! As I have always said, let ObamaCare fail and then come together and do a great healthcare plan. Stay tuned!"
9:26am Tuesday: "The Senate must go to a 51 vote majority instead of current 60 votes. Even parts of full Repeal need 60. 8 Dems control Senate. Crazy!"
Read more on where Senate GOP leadership stands.
Go deeper