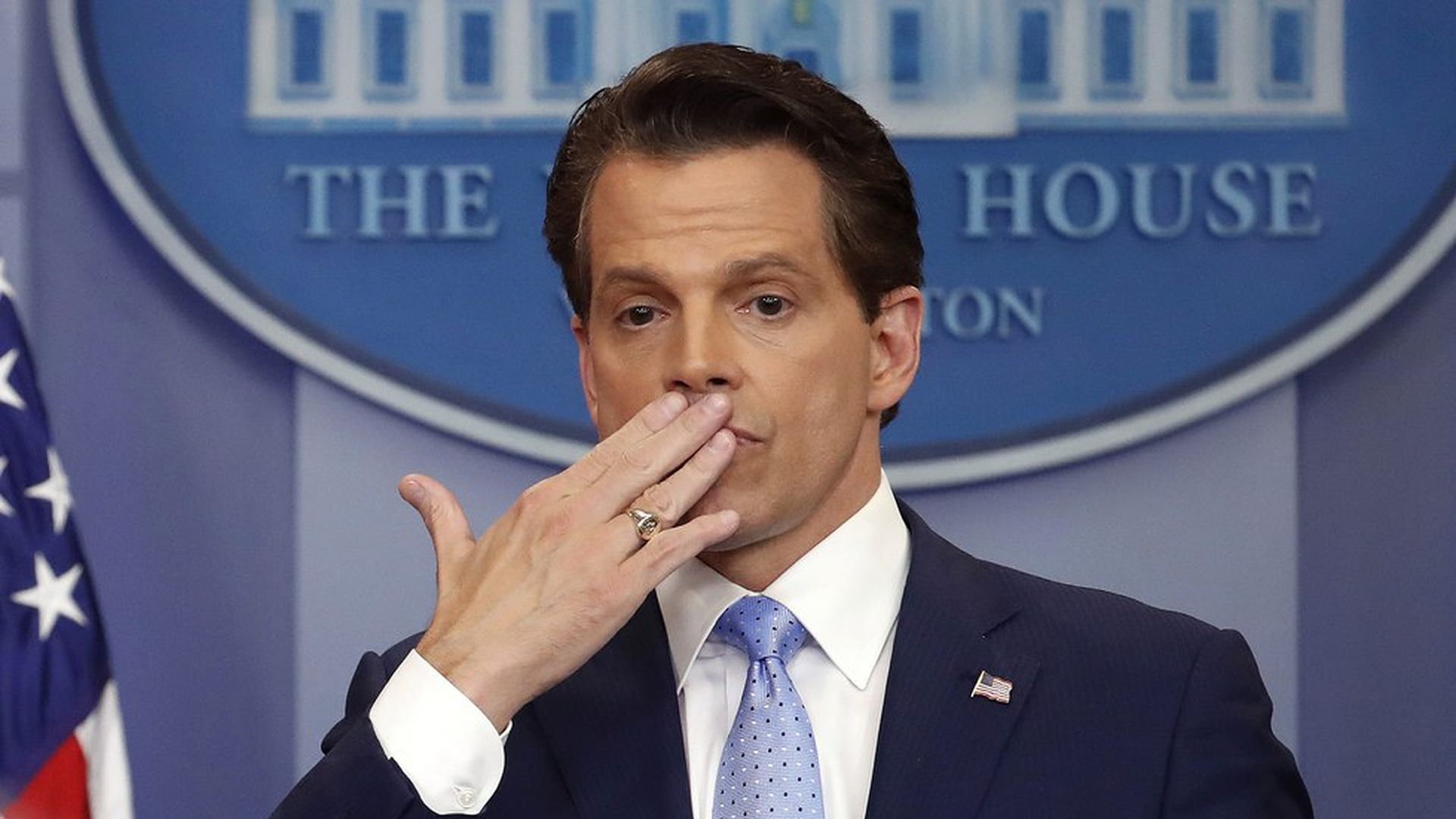 Look for Anthony Scaramucci, the incoming White House communications director, to take the White House podium more often than his predecessors. In past administrations, it has been a largely behind-the-scenes position, with the press secretary doing the daily on-camera talking.
"He's good at it and he's competitive," one friend said. "He's going to want to be out there on the days with the biggest sh--storms. He likes the game. He likes to spar, but he's not nasty about it. And he likes the controversy — he's a typical Wall Street guy."
Nevertheless, Mooch plans to elevate the cachet of the new press secretary, Sarah Huckabee Sanders. Expect her to do the vast bulk of on-camera briefings.
He's been deleting lots of old tweets, but here they are.
Talker column by Maureen Dowd on "The Mooch And the Mogul":
"A wealthy mini-me Manhattan bro with wolfy smile and slick coif who will say anything and flip any position. A self-promoter extraordinaire and master salesman who doesn't mind pushing a bad product — and probably sees it as more fun. ... The Mogul and the Mooch is a tender love story with dramatic implications for the imploding White House.
"Both enjoy stirring the pot ... They savor counterpunching ... But a change in communications personnel will not solve the central problem for President Trump. He doesn't understand that Robert Mueller is not a contractor he's in a civil litigation dispute with, someone he can intimidate and wear down and threaten and bleed out."
Go deeper