Trump's infrastructure promise hasn't moved markets much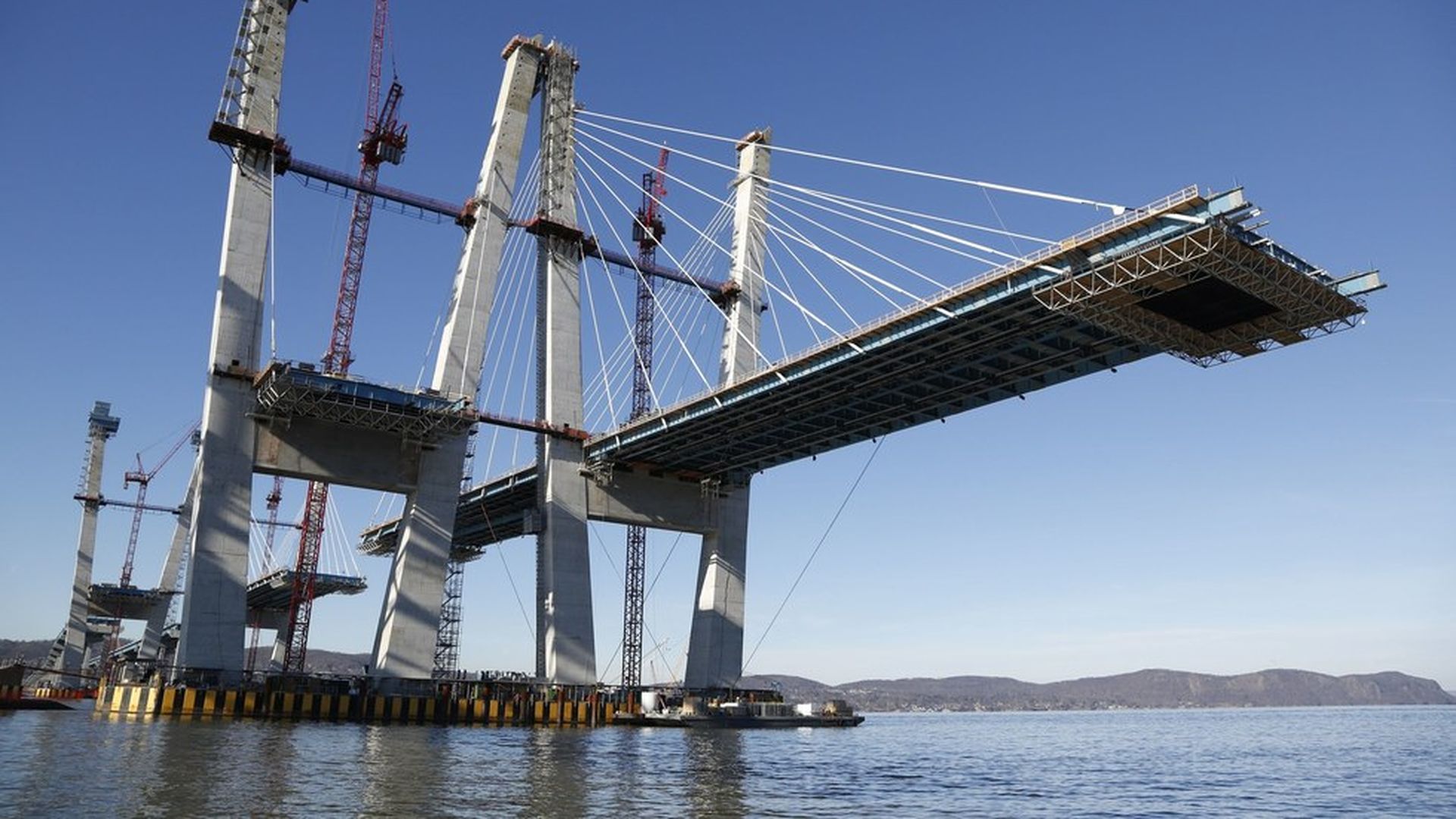 Donald Trump promised during yesterday's inaugural address that America soon will "build new roads, and highways, and bridges, and airports, and tunnels, and railways all across our wonderful nation."
Axios' Mike Allen explained this morning that Trump's speechwriters "see a huge infrastructure bill as a way to attract voters, especially minorities, who opposed Trump in 2016."
Investors appear to be taking Trump at his word, although it's still more tentative than exuberant.
The PowerShares Dynamic Building and Construction ETF, which tracks 30 U.S. building and construction companies, is up 11.88% since Trump's election. That compares to an overall 8.24% rise in the Dow Jones Industrial Average over the same time period. Two more global index of infrastructure-related stocks, the iShares Global Infrastructure ETF and the First Trust Global Engineering and Construction ETF, are up less than 1% and 4.81%, respectively, over the same period (many non-U.S. infrastructure companies have large domestic subsidiaries that could fulfill Trump's pledge to "buy American and hire American").
Here's the stock performance of select stocks that should benefit from a U.S. infrastructure building boom. Remember that the DJIA baseline is +8.24%:
U.S. Steel: +48%
Manitowoc: +46%
United Rentals: +34%
Aecom: +18.4%
Martin Marietta Materials: +6.6%
Caterpillar: +5.42
Vulcan Materials: +1.2%
Caveat: It's important to remember that belief or disbelief in a large infrastructure plan are not the only factors impacting such stocks. Some of the moves could be caused more by broader economic factors, trade issues, residential/commercial construction, etc.
Go deeper