Trump's day to focus on veterans' issues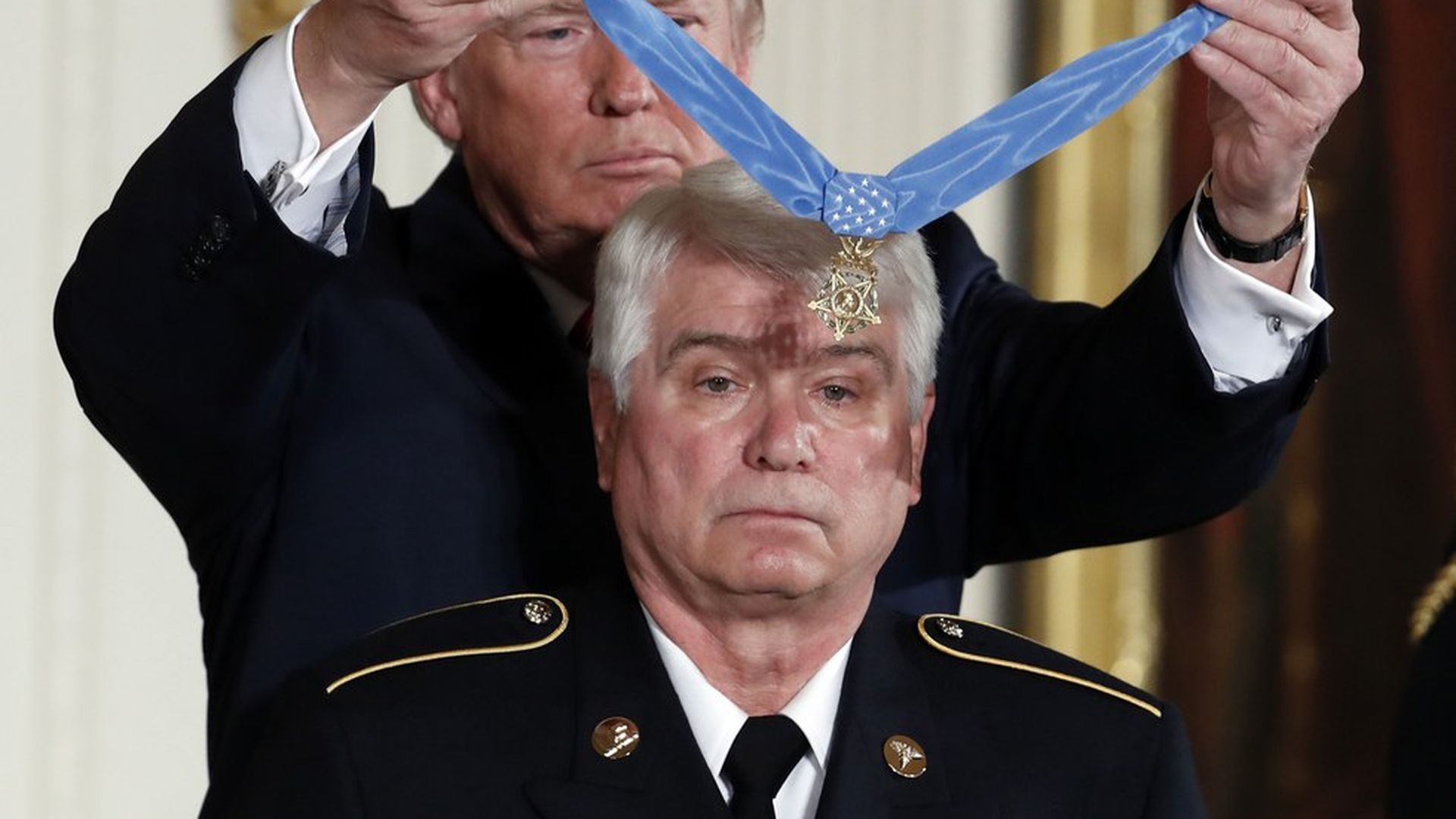 At 2 p.m. ET, President Trump will speak to the American Legion's 99th national convention at the Reno-Sparks Convention Center in Reno, Nev. At 2:45 p.m. ET, he'll sign the Veterans Appeals Improvement and Modernization Act. From his prepared remarks:
"If American patriots could secure our independence, carve out a home in the wilderness, and free millions from oppression around the world, that same sense of patriotism, courage, and love can help us create a better future for our people today."
"It is time to heal the wounds that have divided us, and to seek a new unity based on the common values that unite us. We are one people, with one home, and one flag."
From a White House spokesman: "The American Legion was instrumental in passing the recently-signed Forever GI Bill ... [T]he Veterans Appeals Improvement and Modernization Act ... passed the Senate unanimously earlier this month. This legislation will streamline the lengthy process that veterans undergo when appealing their claims for disability benefits with the VA."
Go deeper