Trumpland cultural wars: WH goes after gay rights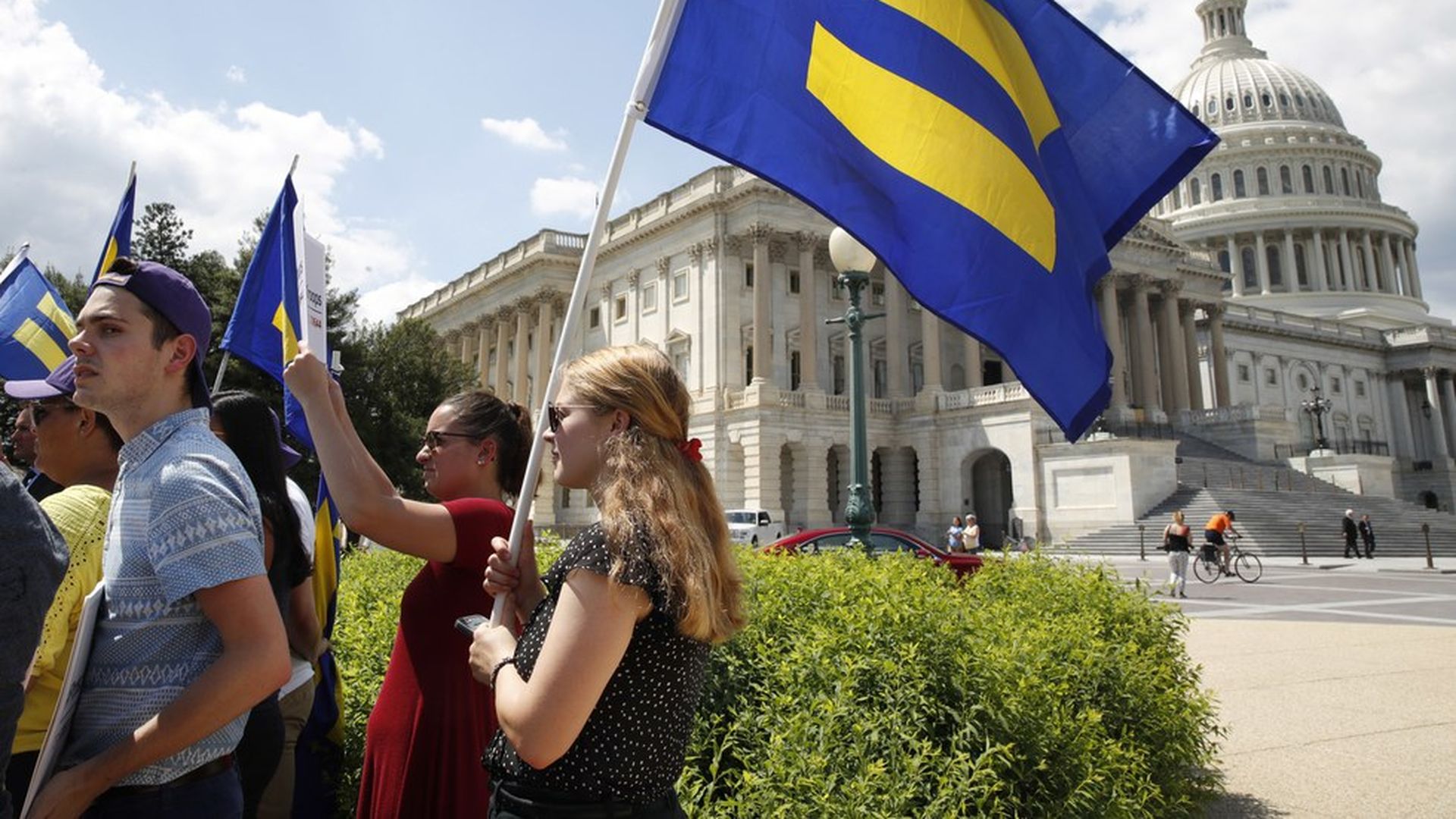 N.Y. Times "White House Lands 3 Punches Against Gay Rights in One Day," by Charlie Savage and Mike Shear: "The Trump administration abruptly waded into the culture wars over gay rights this week, signaling in three separate actions [on Wednesday] that it will use the powers of the federal government to roll back civil rights for gay and transgender people."
"[T]he Justice Department intervened in a private employment lawsuit on Wednesday, arguing that the ban on sex discrimination in the Civil Rights Act of 1964 does not protect workers on the basis of their sexual orientation."
"The move ended a day that began with a tweet from President Trump announcing a ban on transgender people serving in the military."
"Also on Wednesday, Mr. Trump announced that he would nominate Sam Brownback, the governor of Kansas and a vocal opponent of gay rights, to be the nation's ambassador at large for international religious freedom."
Go deeper