Trump vs. Mnuchin on tax reform timing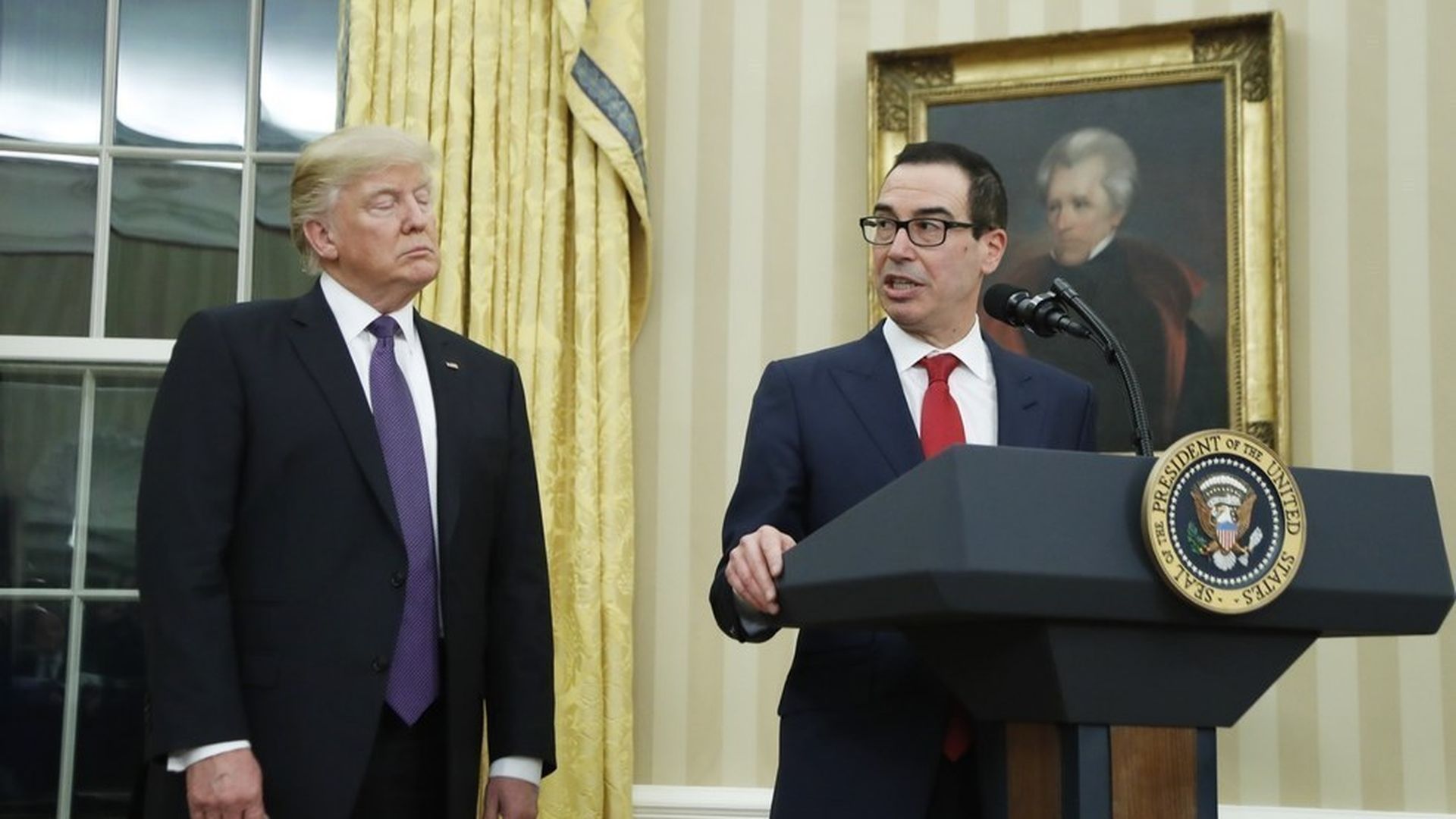 President Trump yesterday defended his decision to pursue healthcare reform before tax reform, arguing that it was a voluntary choice. Just hours earlier, Treasury Secretary Steve Mnuchin said the ordering was driven more by necessity.
Trump, speaking to reporters from the Oval Office:
"We'll probably be going right now for tax reform, which we could have done earlier."
Mnuchin, speaking on stage to Mike Allen of Axios:
"We've been working the last two months on tax reform, because we are designing it from scratch and running through a lot of scenarios, we've needed the last two months to work on. We'd not have been ready to go a month ago on tax reform and now we are."
Go deeper