Trump tries to strike a deal with automakers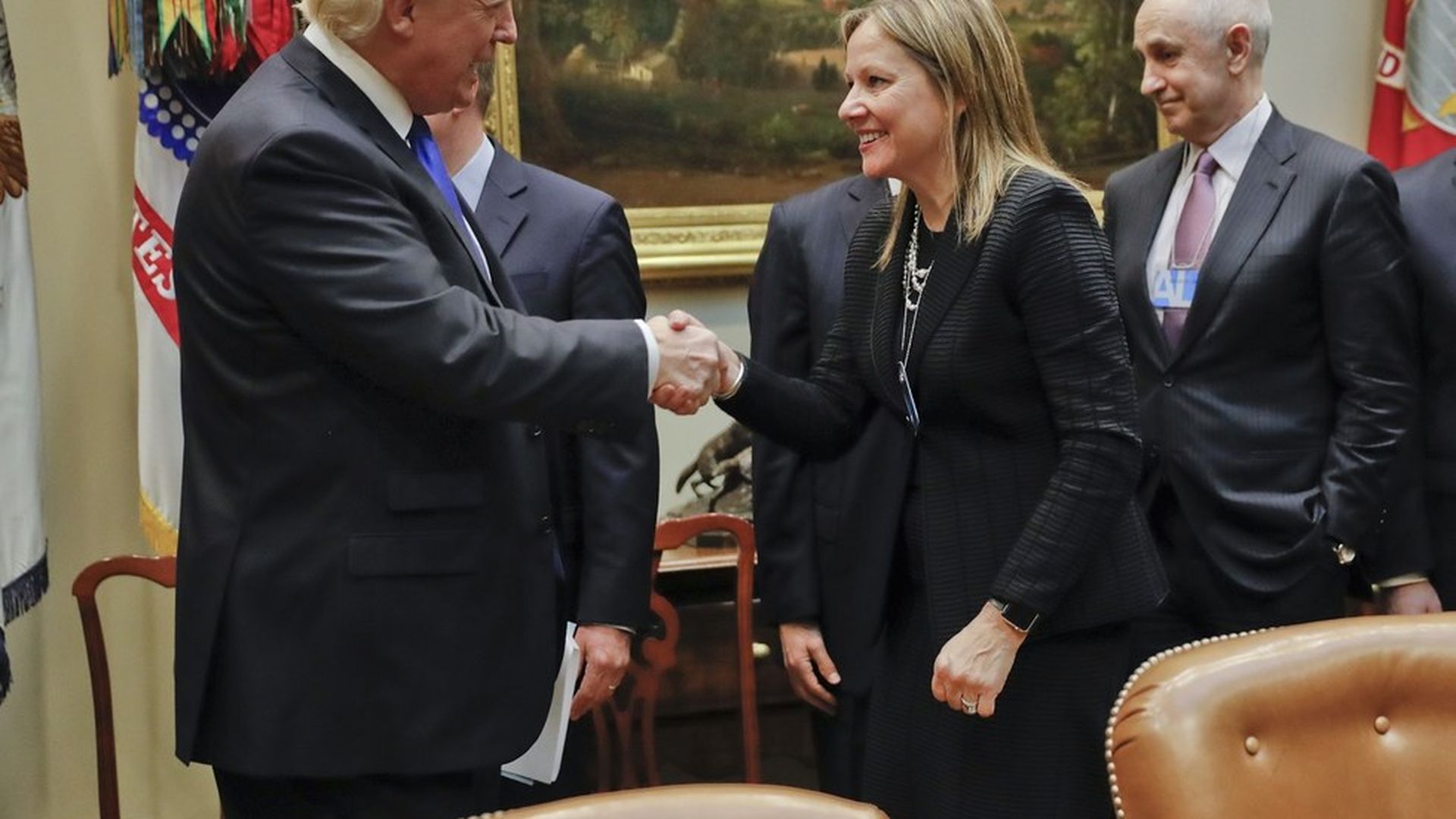 The three leaders of Detroit's big automakers met with President Trump in the Roosevelt room Tuesday to discuss the best way to protect American factory jobs. At the top of the meeting Trump he'd be "very friendly" with auto firms when it comes to environmental regulations, and that he will direct regulators to approve new projects quickly.
But he also took a firm stance on new investment, promising a "big push" on new factories in the United States. What investments automakers have announced since election day have been expansions of existing facilities.
We're bringing manufacturing back to the United States, big league. — Trump at meeting with auto CEOS
Nuts and bolts: Auto stocks climbed higher following the meeting, on expectations that a Trump EPA will ease fuel-efficiency standards.
What's next: Today's meeting was a good photo op, but actions speak louder than words. Auto execs are wary of investing in too much capacity or labor, as this mistake is what threatened their very existence nearly a decade ago. The Trump White House will be expecting just that, however, and lower regulations might not be an adequate offer to get what he wants.
Go deeper