Trump touts tax plan to truckers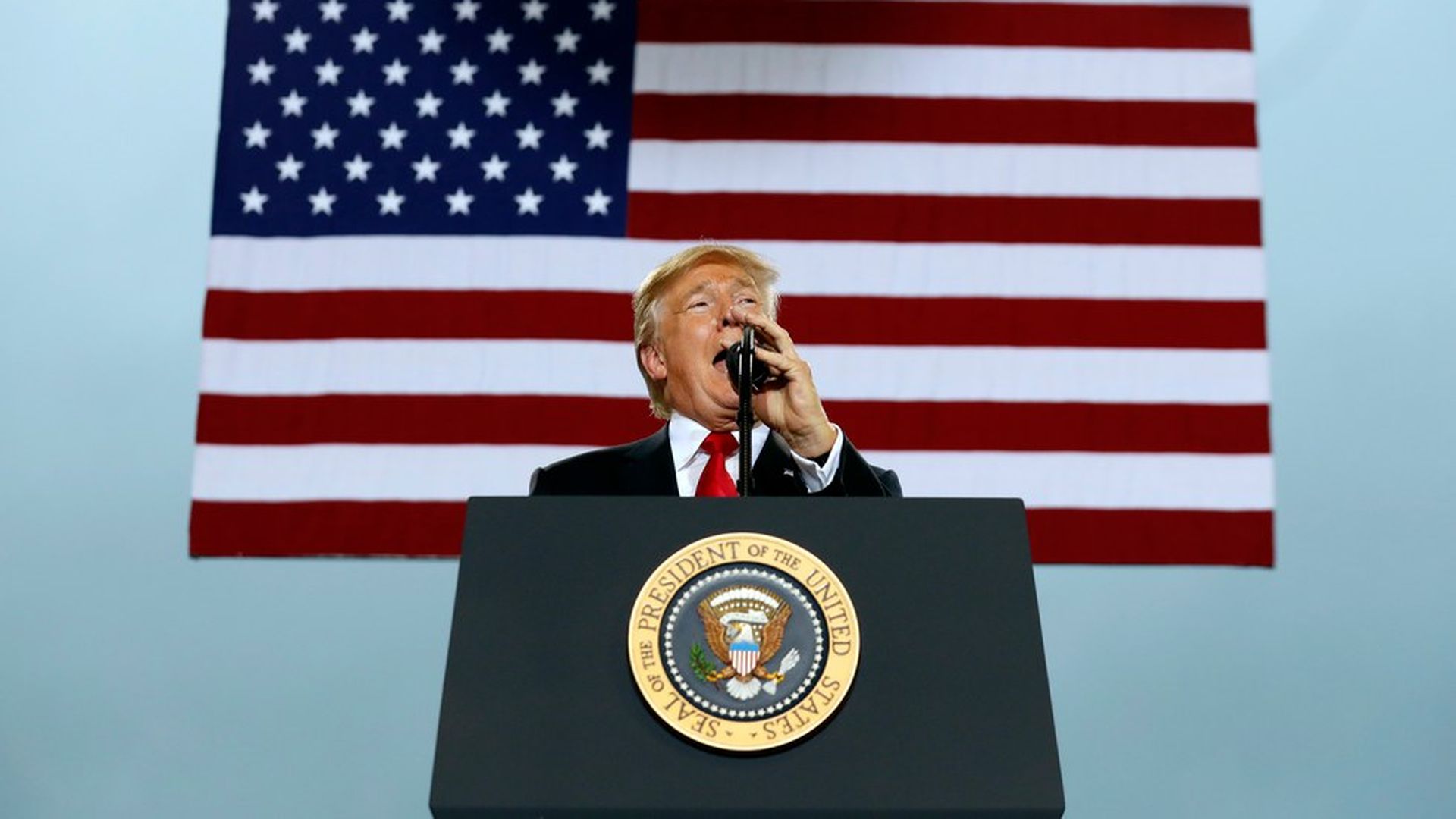 President Trump spoke Wednesday night in Harrisburg, Pennsylvania, to a crowd of the truckers, focusing on his tax plan, which he claimed would "give the typical American household a $4,000 pay raise."
On taxes
"Remember, you will do your tax on a single piece of paper...H&R Block will not like Donald Trump very much, that's one company I will tell you. They will not like me at all."
"When it comes to the business tax we are now dead last among developed nations."
Trump said Patriots owner Bob Kraft told him while at the White House to give tax cuts "to the middle class, don't give it to us."
Other highlights
"You finally have a government, and frankly you finally have someone that's given up a lot, my life was very good, I had a very good life...but you know what I'm having a better life now and I'm helping a lot of people."
He said he would be announcing a statement on the Iran deal "very shortly."
"Something happened today, where a country that totally disrespected us called with some very, very important news, and one of my generals came in and said you know I have to tell you, a year ago they would have never done that...you'll probably be hearing about it in the next few days."
Go deeper