Trump touts spending bill as a win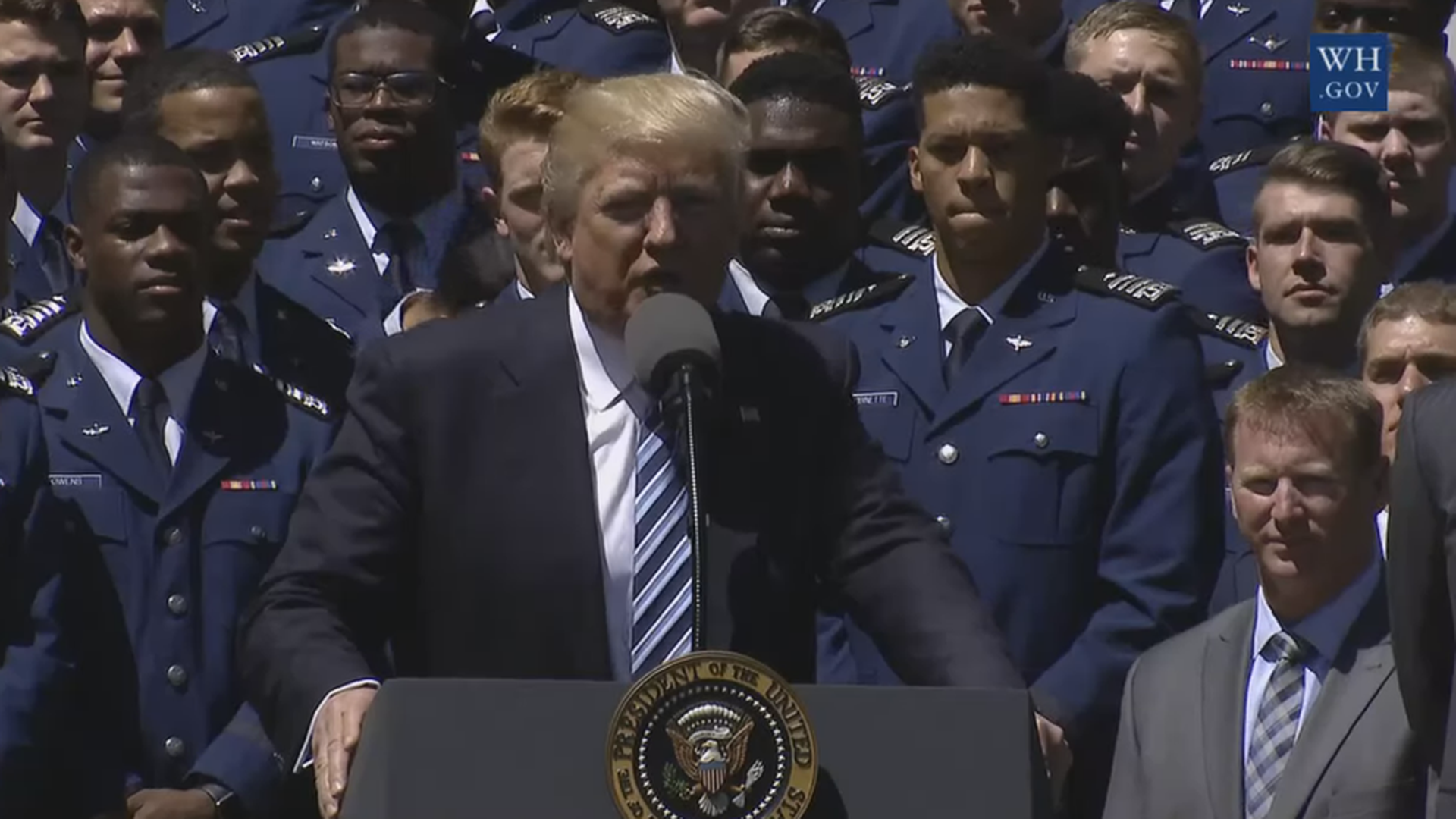 President Trump presented the U.S. Air Force Academy's football team with the Commander-in-Chief's Trophy for winning the service academies' three-way football rivalry, connecting the approved government spending bill — which did not fund Trump's border wall — with Air Force's athletic success:
This is what winning looks like. Something that you folks know a lot about.
An alternate take: A WaPo headline yesterday: "Democrats confident they can block Trump's agenda after spending bill win"
Go deeper