Trump to hit the road on infrastructure push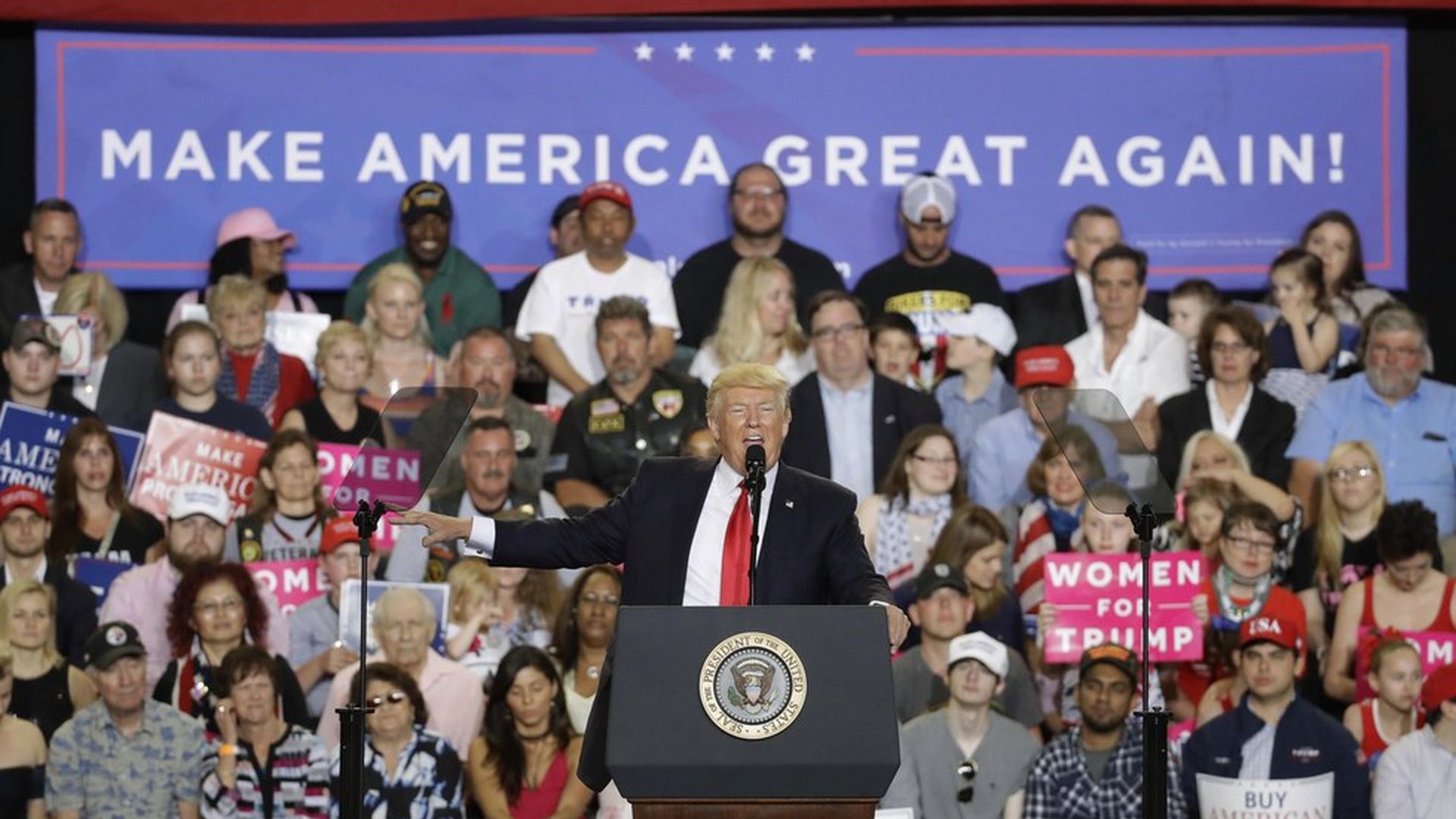 Trying to show action despite a balky Congress, and knowing the week's news is likely to be dominated by fired FBI Director Jim Comey's public testimony on Thursday, President Trump is hitting the road to try to generate a little offense.
On Wednesday, he'll fly to Ohio (Ohio River, bordering Kentucky) "to address ways of improving levees, dams and locks along inland waterways that are crucial to agricultural exports." Trump's "infrastructure week" gets a top-of-front page story by the WashPost's John Wagner:
"While a formal introduction of most of Trump's infrastructure plans are likely months away, the White House plans to send its principles for overhauling the air traffic control system to Congress separately this week."
A key message: "the White House's desire to streamline the government permitting process for new highways and other infrastructure, a prospect that has concerned environmental advocates."
Economic adviser Gary Cohn: "Time is money ... The cost of infrastructure goes up dramatically as time goes on in the approval process."
Go deeper