Trump throws GOP's Obamacare plan into shambles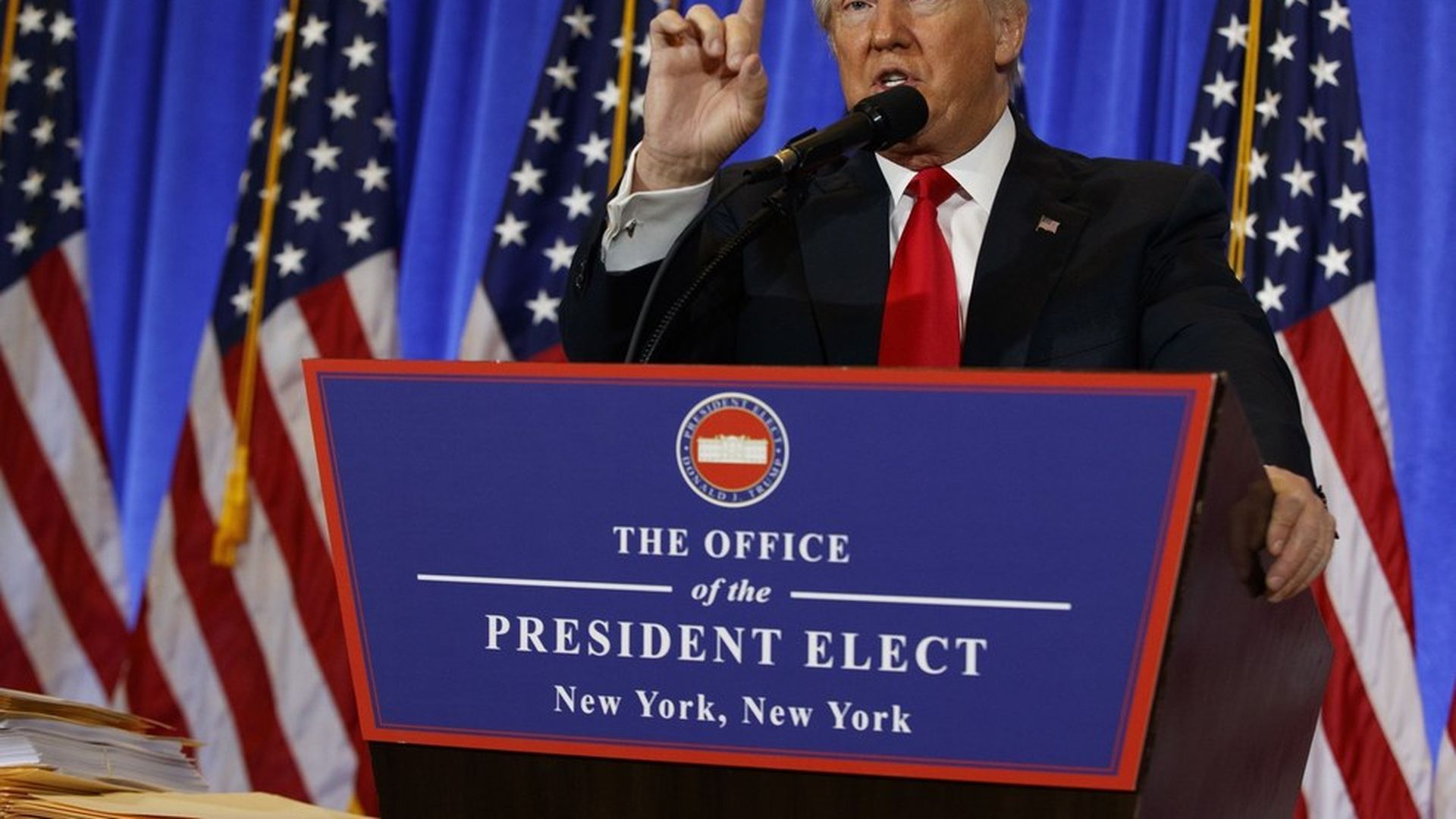 The Obamacare repeal plan was for the House to move first, voting to gut key pieces of the law the second or third week of February. Then President-elect Trump started talking about his timeline, and things got confusing.
Trump said Tuesday he wanted to repeal the law, then replace it quickly afterwards. Then, on Wednesday, he said a replacement plan will be introduced as soon as an hour after Tom Price is confirmed as secretary of the Department of Health and Human Services. When that will happen is still TBD.
His muddled views on when a replacement needs to be ready comes as Senate moderates and House conservatives say they want to repeal and replace the law at the same time, or at least have a replacement ready by the time they vote to repeal. So that means to get everyone on the same page, there needs to be a replacement ready to go. Right now, there are lots of outlines, but nothing written, analyzed and ready to become law.
That creates two problems for GOP leadership:
Timing: They have been looking at including pieces of a replacement in the repeal bill, but having an entire replacement bill ready in a month is a very different story. It's almost impossible.
The actual replacement: If and when they write a replacement plan, everyone has to like it. Moderate Sen. Susan Collins probably wants something extremely different out of a GOP Obamacare alternative than House Freedom Caucus Chairman Mark Meadows.
Go deeper