Trump tax talking points highlight Dem senator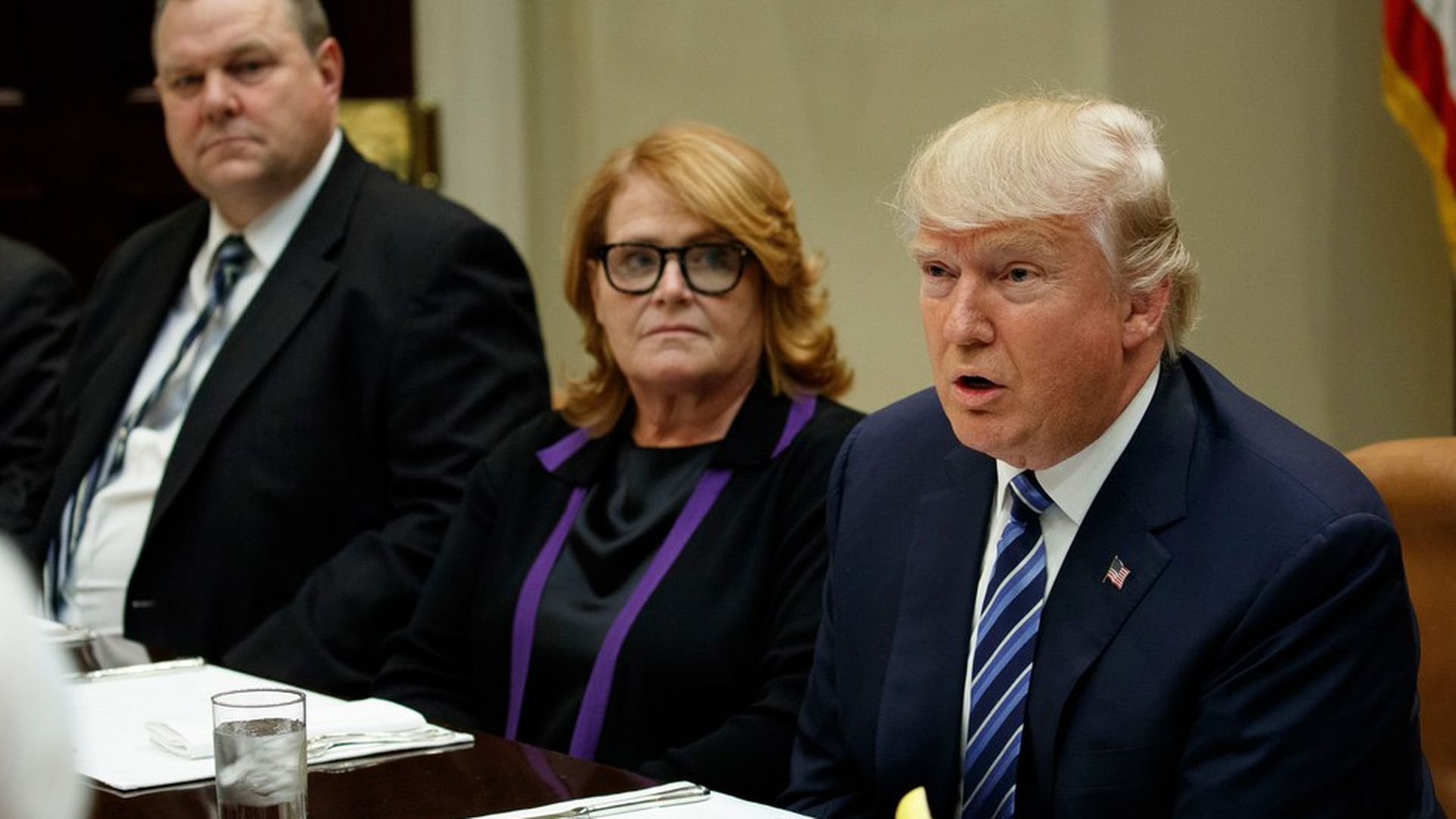 White House talking points sent internally and to surrogates regarding the Trump administration's tax reform plan claims that it is "an important bipartisan strategy" and highlights Democratic Sen. Heidi Heitkamp's work on this issue. The details:
"Democrats have a long track record of backing" tax reform. The talking points mention Bill Clinton, Barack Obama and Chuck Schumer's calls to lower the corporate tax rate.
Sen. Heitkamp is "committed to fixing our broken tax code, and making sure it encourages workers, their families, and our businesses."
In 2012, Sen. Heitkamp said "Congress 'too often settles' for 'gimmicks and fixes' on taxes, while she pushes for 'corporate income tax reform.'"
Between the lines: The majority of the points reference lowering the corporate tax rate, which is a staple of the admin's reform plan, as seen in details from previous talking points obtained by Axios.
Go deeper: Trump wasn't always talking taxes with red-state Dems.
Go deeper