Trump targets Canada in economic nationalist trade push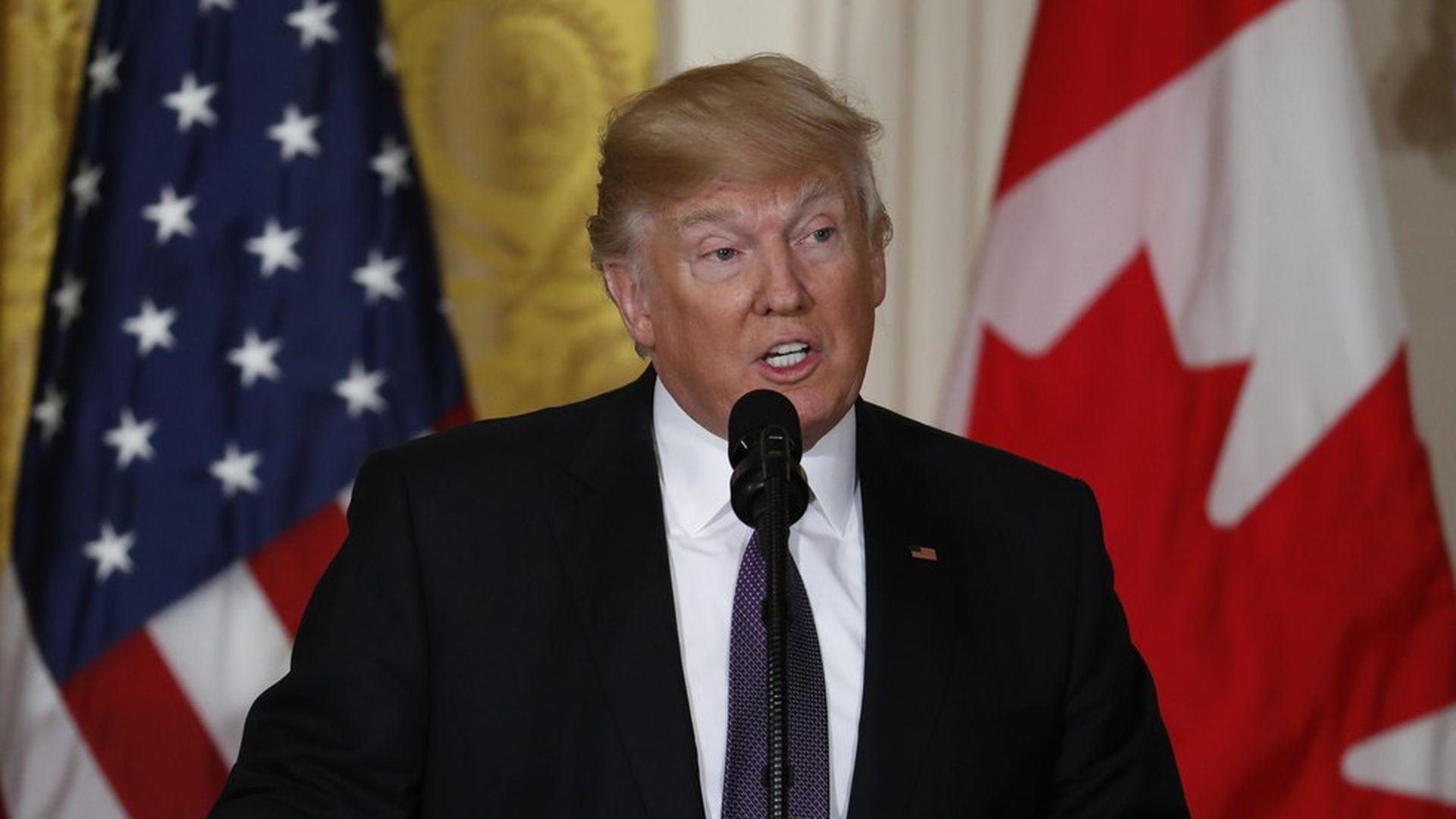 Commerce Secretary Wilbur Ross was clear about the message the U.S. was sending in announcing a tax on Canadian softwood lumber imports: "It has been a bad week for U.S.-Canada trade relations."
The substance of the move isn't that unusual — the lumber dispute goes back to the 80s — but the combative rhetoric toward an ally is highly irregular.
It raises the question: is the Trump admin just trying to look tough ahead of the 100-day mark?
Our thought bubble: We're inclined to take this more seriously as a sign of things to come. Trump wants to re-examine every US trade relationship, especially those in Asia.
We previewed in Sneak Peek that Trump would be making aggressive moves this week on his economic nationalist trade agenda, and there are at least three executive orders still to come.
This puts to rest notions that Trump will morph into a "globalist" on trade. This is the one issue he's been consistent on for 30 years and his entire West Wing staff - including Gary Cohn and Steven Mnuchin - has come to accept that.
The next one to watch: South Korea. With the five year anniversary of KORUS coming up, watch for Trump to take a hard look at that deal.
Wilbur Ross is the point man on all this. Forcefully behind him are the nationalists on staff - Steve Bannon, Stephen Miller, and Peter Navarro among others.
Watch for more economic nationalist moves in lead up to Trump's Saturday night rally in Pennsylvania. He wants a full blown economic nationalist pitch to clash on split screen with media types sipping cocktails in their tuxedos at Washington's White House Correspondents' Dinner.
Go deeper