Trump says he's "looking at" what to do about Sessions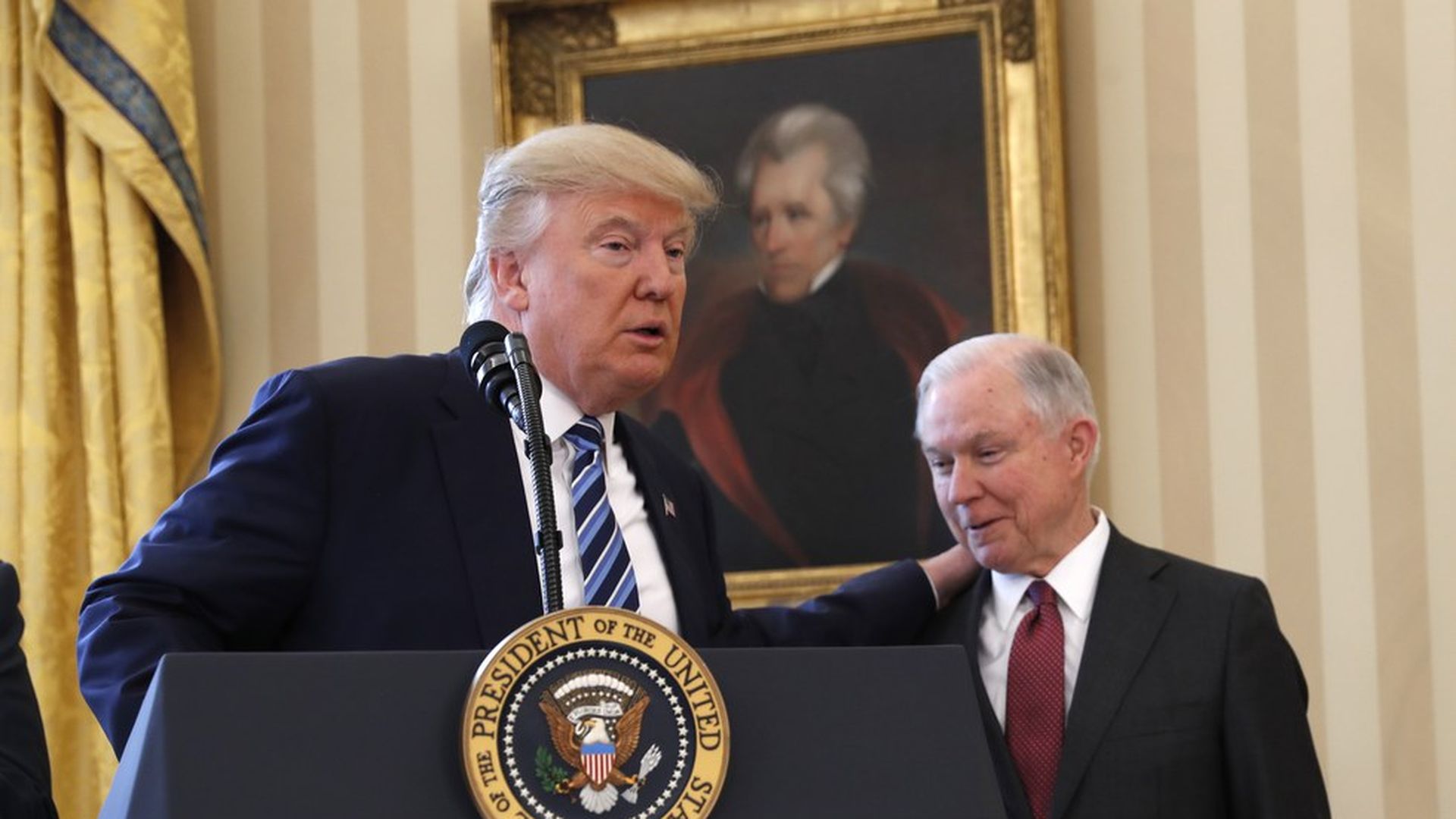 In an interview with the Wall Street Journal, President Trump said he was "very disappointed" in Attorney General Jeff Sessions over his decision to recuse himself from the Russia probe. He also gave Sessions little credit for being the first senator to endorse him:
It's not like a great loyal thing about the endorsement. I'm very disappointed in Jeff Sessions.
Asked if he will continue criticizing Sessions without firing him, Trump said, "I'm just looking at it. I'll just see. It's a very important thing."
Go deeper