Trump says he'll fix budget mess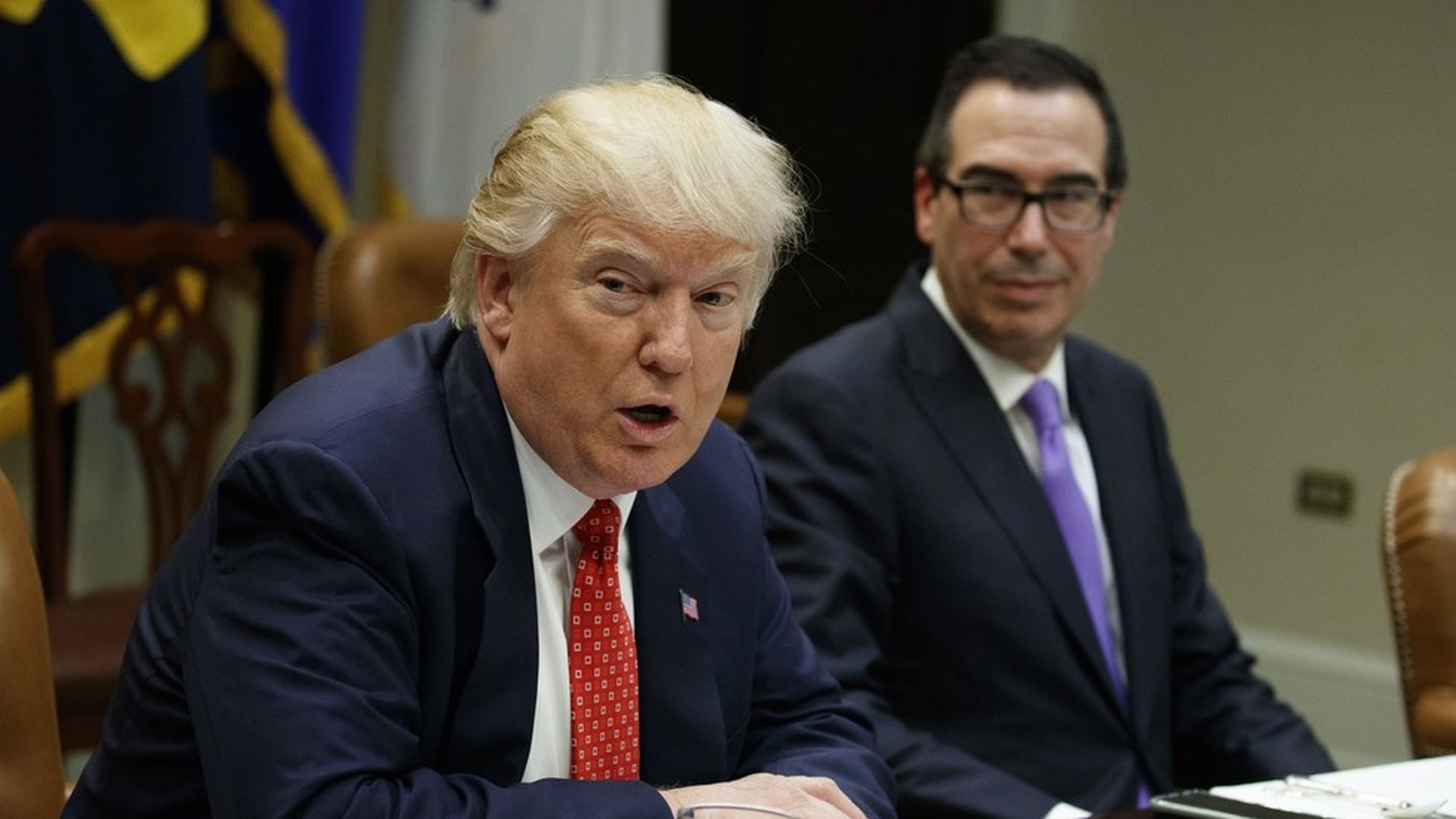 Today, President Trump met with advisors for lunch and a talk about the federal budget.
The finances of this country are a mess but we're going to clean that up ... In all fairness I've only been here for four weeks so I can't take too much of the blame for what's happened, but it is absolutely out of control — Trump before the meeting
He then promised an Obamacare replacement plan in "maybe mid to early March," which he said he thinks "people will be very impressed" by it.
Who was in the meeting: Jared Kushner, Emma Doyle and Russ Vought of OMB, Steven Miller, economic adviser Gary Cohn, Reince Priebus, Steve Bannon, OMB Director Mick Mulvaney and Treasury Secretary Steven Mnuchin.
Go deeper