Trump says Bannon and Priebus will probably stay on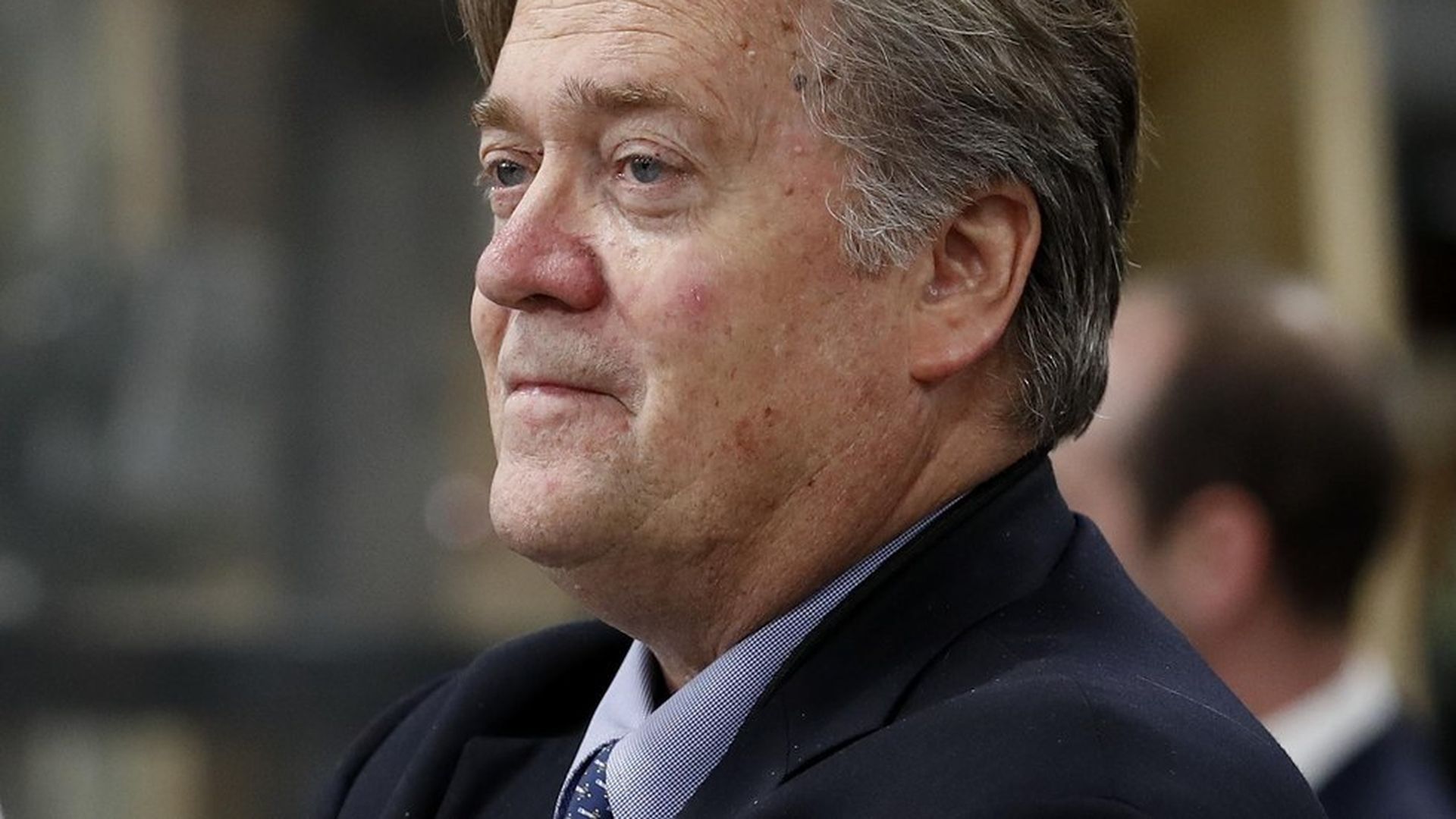 Asked by Bloomberg if Steve Bannon and Reince Priebus will remain in their current roles in the coming months, President Trump said, "I think so."
While Trump said "I like our group," he did not rule out the possibility of changes, saying: "probably people are going to get job offers."
On in-fighting in the WH: "...for a while it was a little testy, I guess for some of them, but I said they've got to get their acts together." Trump said Jared Kushner and Bannon are getting along "fine."
The alt-left wing: Trump said Bannon was "a very decent guy" who was "getting a bad rap." He described his chief strategist's ideology not as alt-right but "alt-left." His explanation: Bannon is "more of a libertarian than anything else."
Go deeper