Trump revives talk of "setting prices" for drugs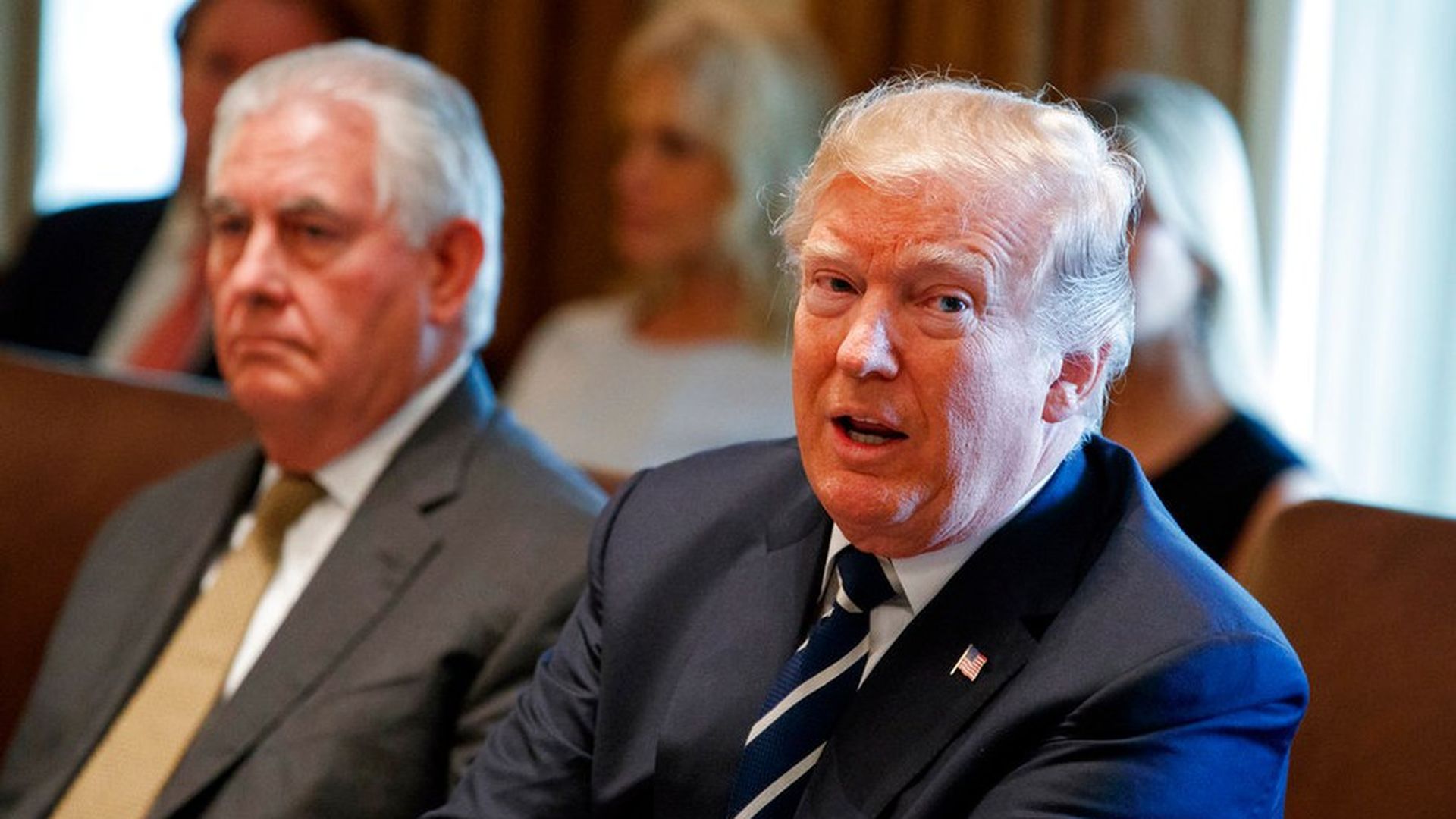 President Trump has returned to his tough rhetoric about prescription drug prices. "The world is taking advantage of the United States. They're setting prices in other countries, and we're not. The drug companies, frankly, are getting away with murder. And we want to bring our prices down to what other counties are paying," Trump said during a Cabinet meeting today.
Be smart:
Trump beat up on drug companies during the campaign, but his administration has so far addressed pharmaceutical prices only in industry-friendly ways. "Setting prices," as Trump mentioned today, would be a stark departure from that approach — one that drug companies and many Republicans would staunchly oppose.
Go deeper