Trump points to his trip after Gulf states cut off Qatar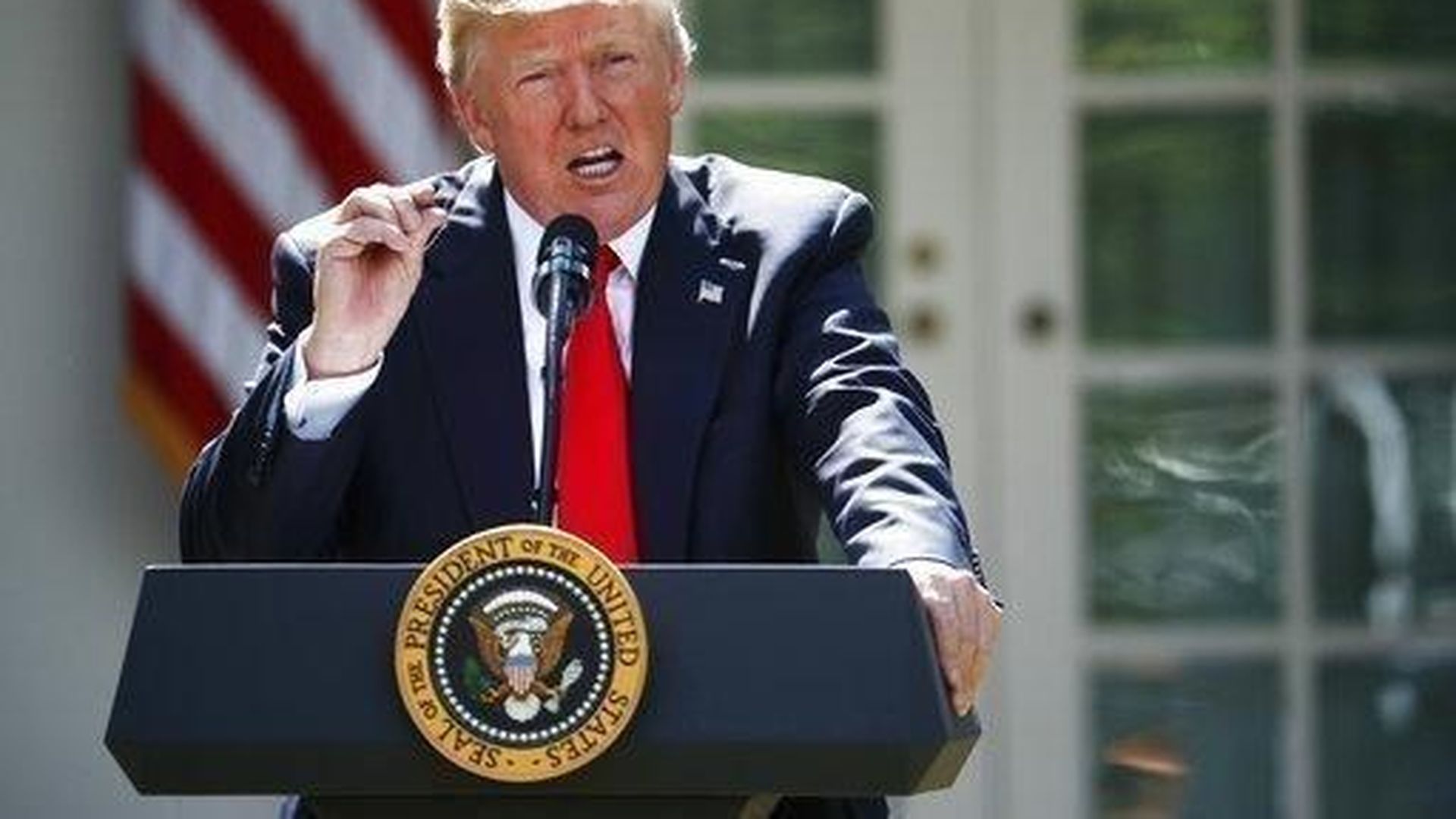 President Trump tweeted Tuesday morning about his influence on a series of Gulf nations, including Saudi Arabia and Egypt, who announced Monday that they were cutting diplomatic ties with Qatar.
"During my recent trip to the Middle East I stated that there can no longer be funding of Radical Ideology. Leaders pointed to Qatar - look! ... So good to see the Saudi Arabia visit with the King and 50 countries already paying off. They said they would take a hard line on funding... extremism, and all reference was pointing to Qatar. Perhaps this will be the beginning of the end to the horror of terrorism!"
Compare and contrast: In a statement yesterday, Secretary of State Rex Tillerson encouraged the Gulf nations to work out their differences with Qatar, as instability in the region could have implications on U.S. armed forces.
The U.S. interest in Qatar: The country is home to the U.S. Central Command headquarters, which oversees all American military operations in Afghanistan and the Middle East.
Go deeper