Trump pitches tax plan as "Christmas present"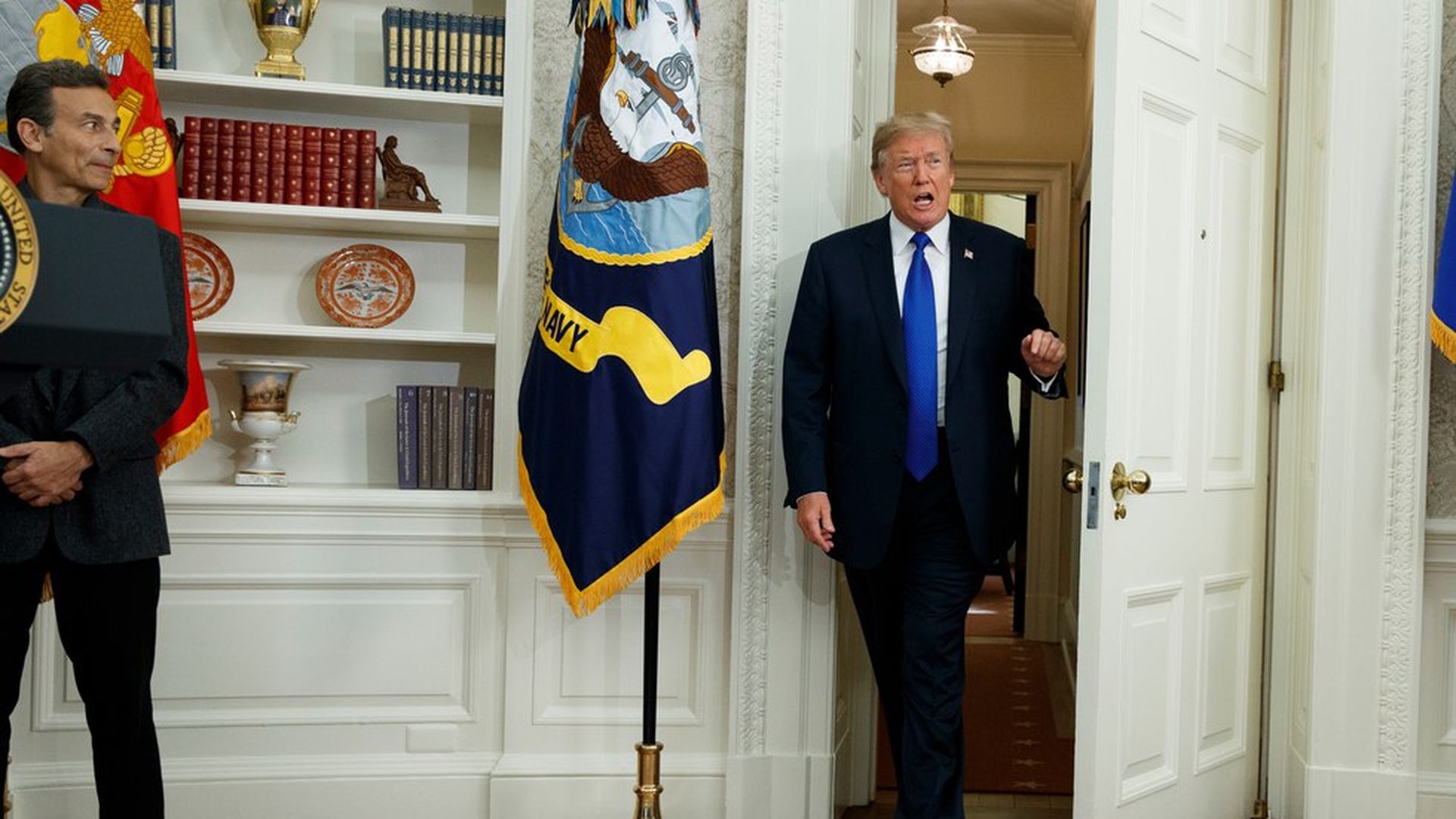 Speaking from the White House Thursday following the release of the GOP tax plan, President Trump said the American people will be getting "a giant tax cut for Christmas."
"We are giving them a beautiful Christmas present in the form of a tremendous tax cut...we will bring back trillions and trillions of dollars that's now parked overseas so that money can be put to work rebuilding the United States of America as opposed to rebuilding other parts of the world."
Trump also said he's "working every day to make the United States the most attractive place in the world to do business." He made these remarks while announcing that the Fortune 100 semi-conductor company, Broadcom Limited, "is moving its headquarters from Singapore back to the United States."
One fun thing: Speaking of Christmas, the tax plan actually includes a provision for Christmas tree farms.
Other reactions from Thursday's tax plan reveal:
The good
Speaker Paul Ryan said in a press conference: "The Tax Cuts and Jobs Act will deliver real relief...we are getting rid of loop holes for special interests, and we are leveling the playing field."
Sen. Tim Scott said the new plan was "another important step towards making the economy boom again for the American people."
Majority Whip Rep. Steve Scalise tweeted: "We can be mad about jobs moving overseas. But today, we're doing something about it. This #TaxReform bill makes America competitive again."
The bad
Sen. Patty Murray tweeted: "Not surprised, but disappointed Republicans are moving forward with their partisan plan to raise taxes on workers and middle class families."
Sens. Bernie Sanders and Elizabeth Warren said the three biggest beneficiaries are going to be "the giant banks," "multi-national corporations," and "wealthy foreign investors." Sanders said "nobody believes that what the Republicans are talking about makes any sense at all."
Rep. Seth Moulton tweeted: "@GOP tax cuts for the rich will bankrupt our country - and it's the grandkids of the middle class who have to pay it back."
Go deeper