Trump ordered a tactical shift in the fight against ISIS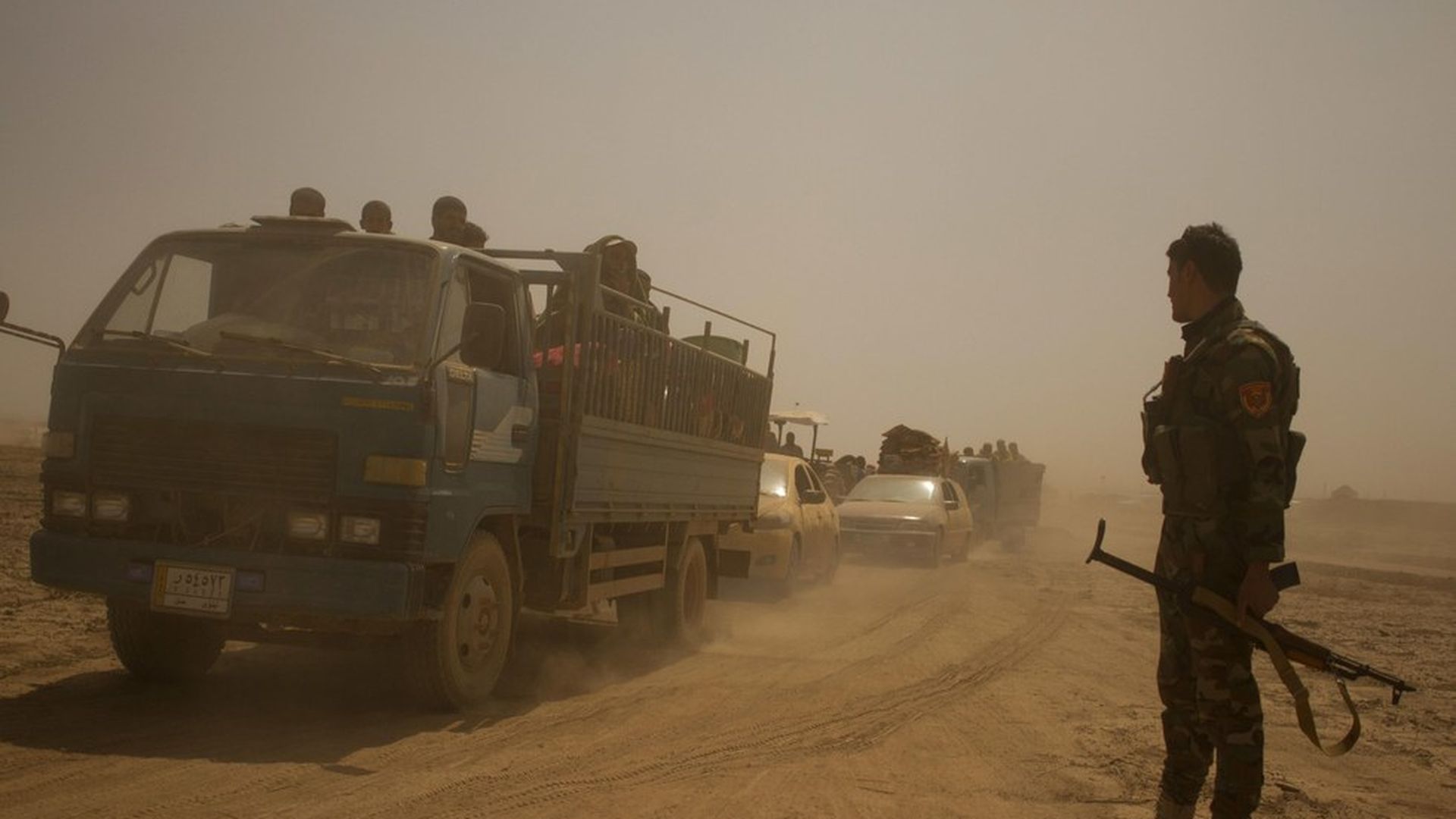 Defense Secretary James Mattis, Marine General Joseph Dunford, and Special Presidential Envoy Brett McGurk briefed reporters Friday on the latest developments in the U.S. fight against ISIS:
Strategy: Trump has ordered the Pentagon to shift their strategy from pushing ISIS out of seized locations to surrounding their strongholds, said Mattis.
Success: "Over 4 million people have been liberated and not one inch of territory has been recaptured by ISIS."
Syria: McGurk said that the DoD "will never work with the Assad regime," and Mattis added that he has "never seen refugees as traumatized as I've seen coming out of Syria."
Iran: Mattis said the Iranian regime "has been unhelpful... They've extended a war that should've ended long ago."
North Korea: Mattis said a military solution in North Korea would be "tragic on an unbelievable scale," so Washington is doing everything they can to find a diplomatic solution.
Go deeper