Trump nears decision on pick for Fed chair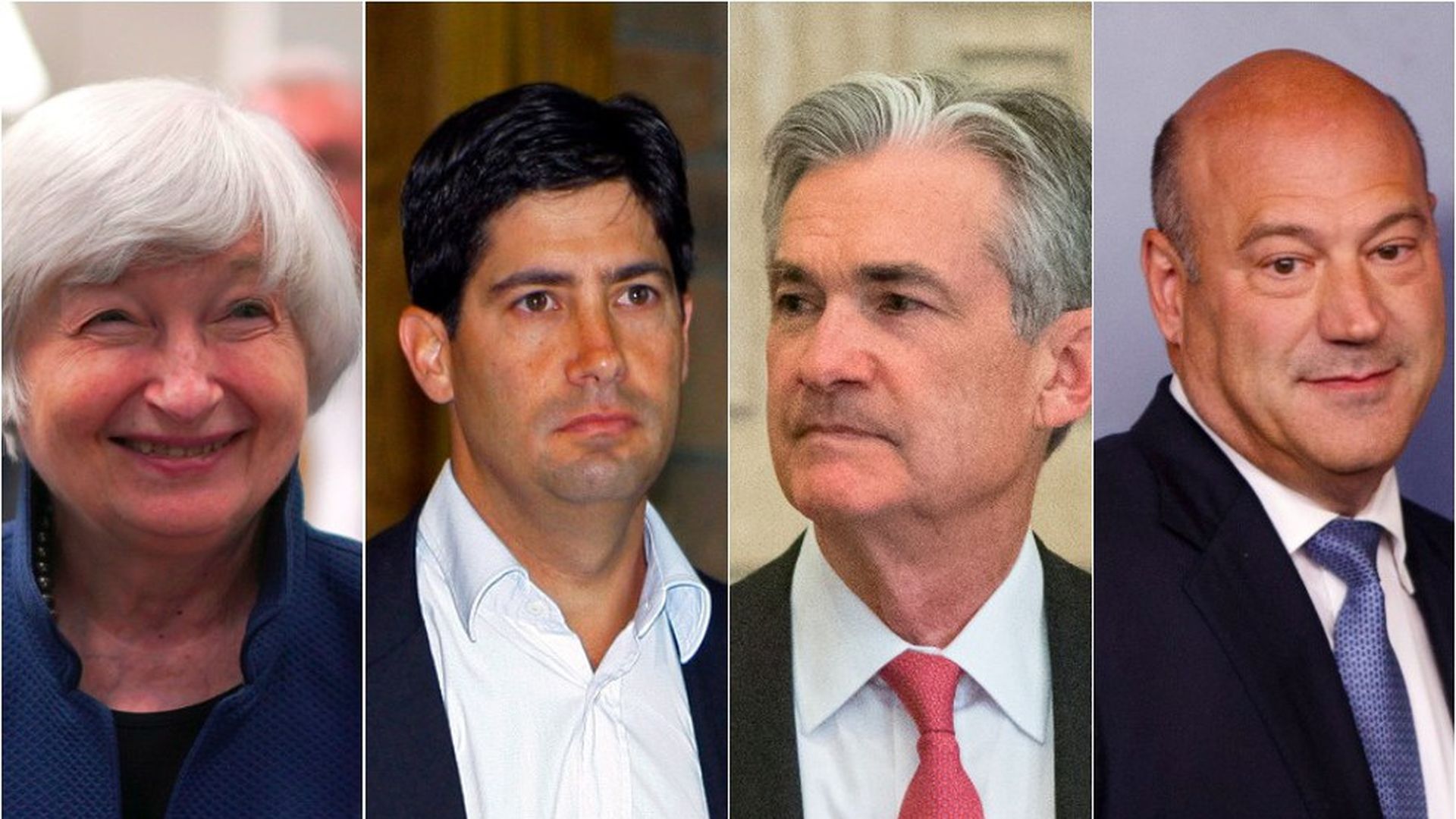 President Trump and Treasury secretary Steven Mnuchin met with former Fed governor Kevin Warsh and Fed governor Jerome Powell this week, as he gets closer to choosing a Federal Reserve chair nominee, according to Bloomberg.
Trump told reporters he would be making a decision "over the next two or three weeks." In addition to meeting with Warsh and Powell, the president has met with current Fed chair Janet Yellen and White House economic adviser Gary Cohn.
Why it matters: "The selection is one of the most important facing Trump," Bloomberg reports, saying Warsh "might aggressively promote the administration's agenda to reduce financial regulation and raise interest rates faster."
Go deeper