Trump in Asia, stop 5: The Philippines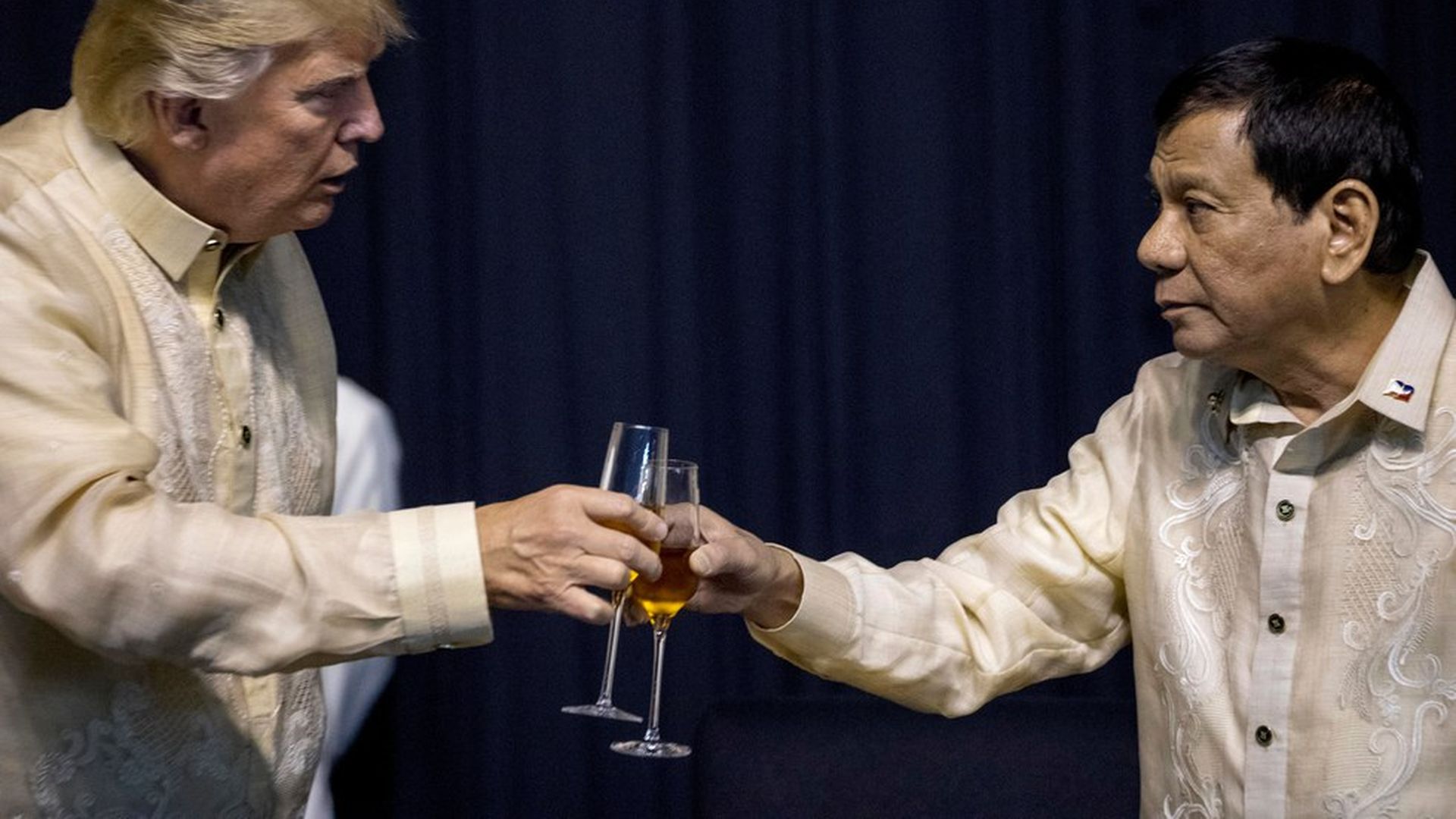 President Trump and President Rodrigo Duterte of the Philippines share a toast at the Association of Southeast Asian Nations (ASEAN) summit in Manila. Trump has spoken admiringly of Duterte, despite alleged widespread human rights abuses under his administration.
The Philippines is the fifth and final stop on Trump's 12-day tour of Asia.
Go deeper