Trump: "hopefully it will all work out" with North Korea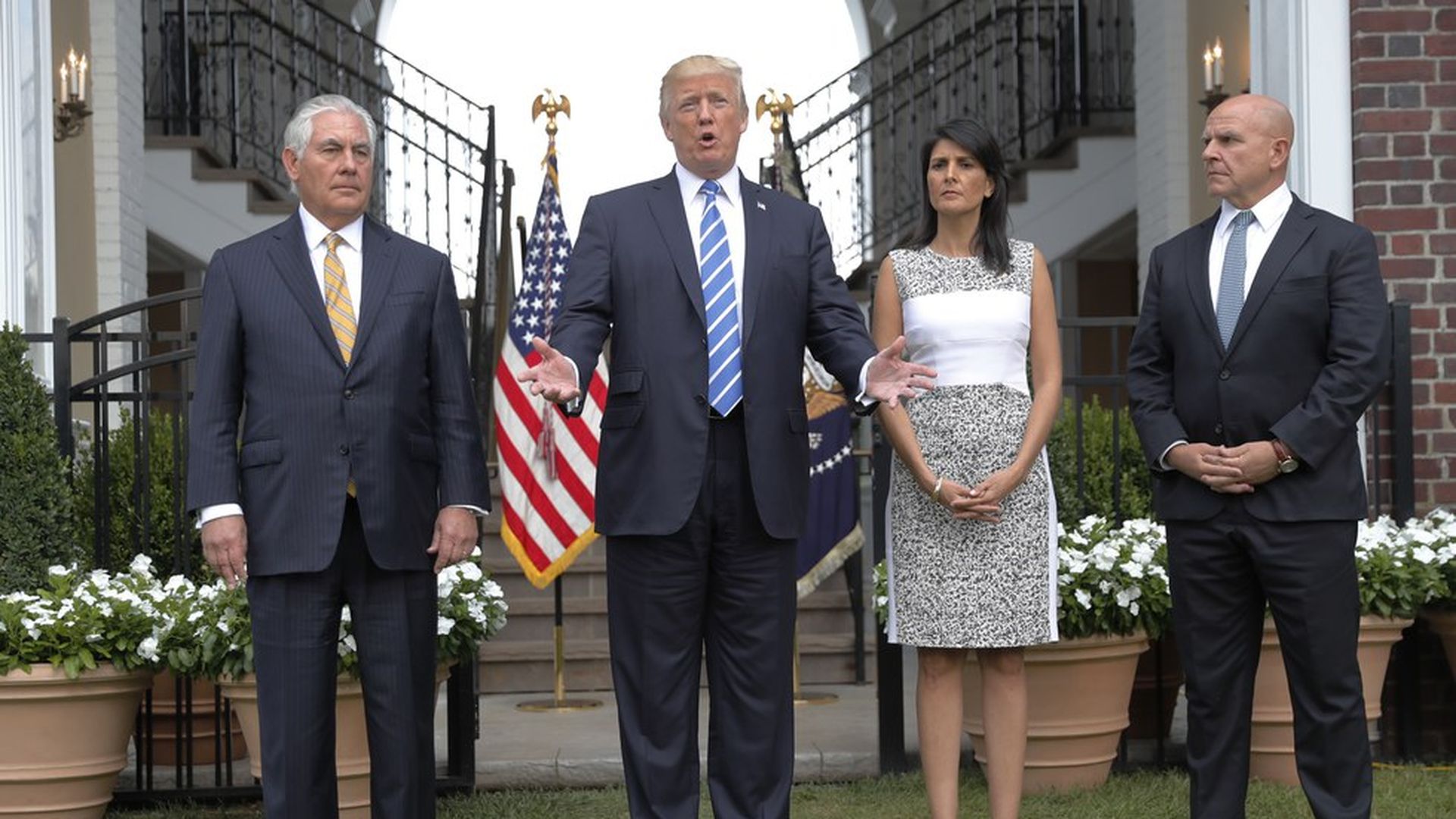 After a meeting with his national security team Trump spoke to reporters this evening in New Jersey.
If anything happens to Guam there will be big, big trouble in North Korea.
Trump said he'll be cutting his vacation short and returning to Washington where on Monday he'll hold a press conference. Secretary of State Tillerson, who met with Trump along with UN Ambassador Nikki Haley, said the U.S. still a diplomatic solution in North Korea. Trump said he prefered a "peaceful solution."
Some news on Venezuela: Trump said he wouldn't rule out the military option in response to the crisis there
On other issues:
McConnell's failure on healthcare: "We should have had health care approved ... what happened ... was unacceptable." Trump said McConnell should have gotten the votes by "taking away a committee chairmanship."
Comments about Putin expelling diplomats were "absolutely" a joke.
Iran not abiding the spirit of the nuclear agreement
Decision coming on Afghanistan soon
Go deeper