Trump heads to Vegas as shooting details unfold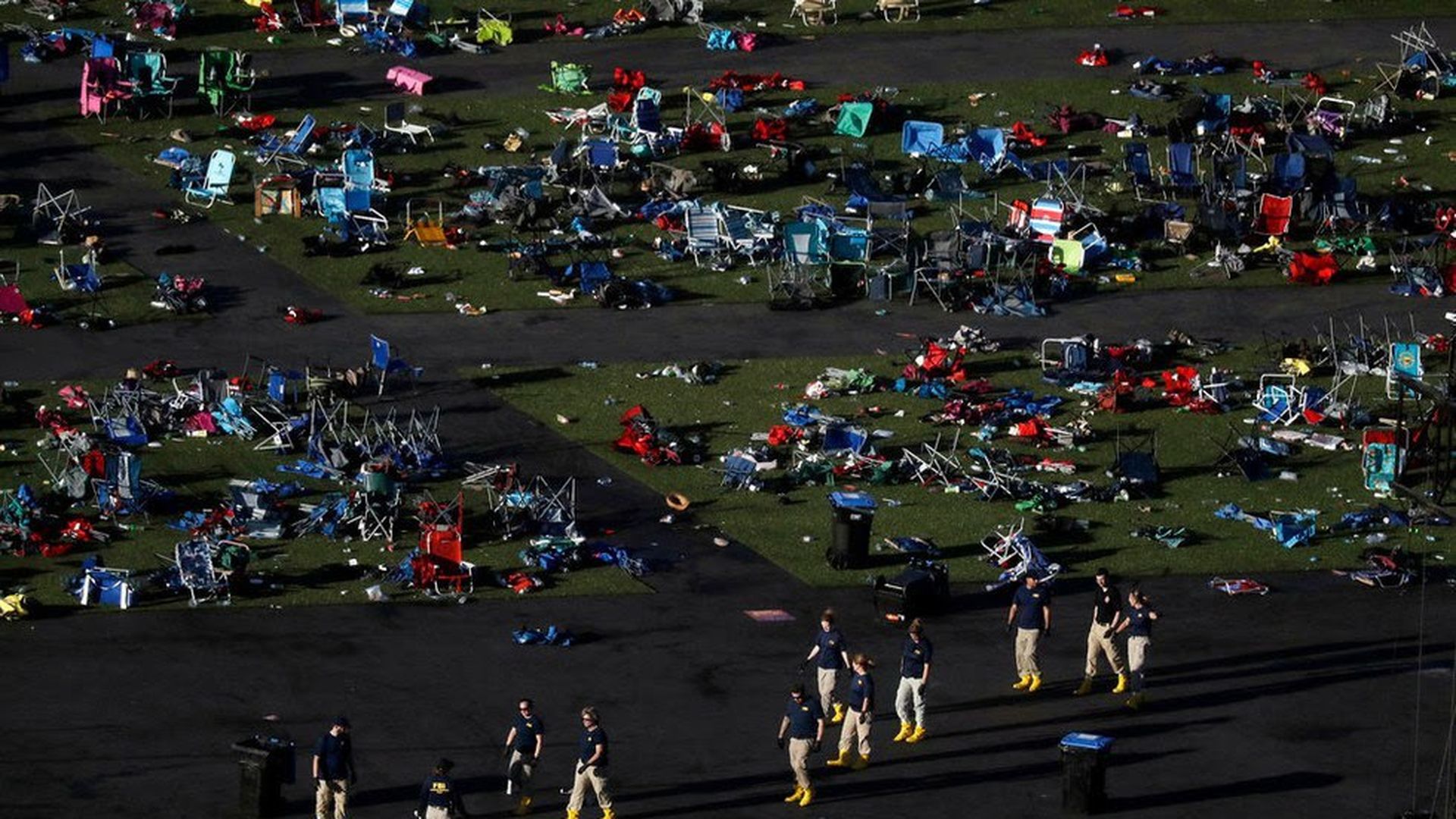 On the day after, investigators learned that the Las Vegas horror was the result of extensive, meticulous planning:
"As he fired round after round during an 11-minute stretch from a suite on the 32nd floor of the Mandalay Bay Resort and Casino, Paddock used video cameras to keep an eye out for police storming his hotel room," the WashPost reports.
"Paddock hid one camera in the peephole of his suite and two more in the hall, at least one of them disguised on a service cart."
"At one point, he shot numerous rounds through the door, wounding a security guard. Paddock eventually put a gun in his own mouth and pulled the trigger as SWAT officers closed in."
"[I]n the weeks before the attack, Paddock transferred a large amount of money — close to $100,000 — to someone in the Philippines, possibly his girlfriend."
Go deeper