Trump hasn't forgotten about the opioid crisis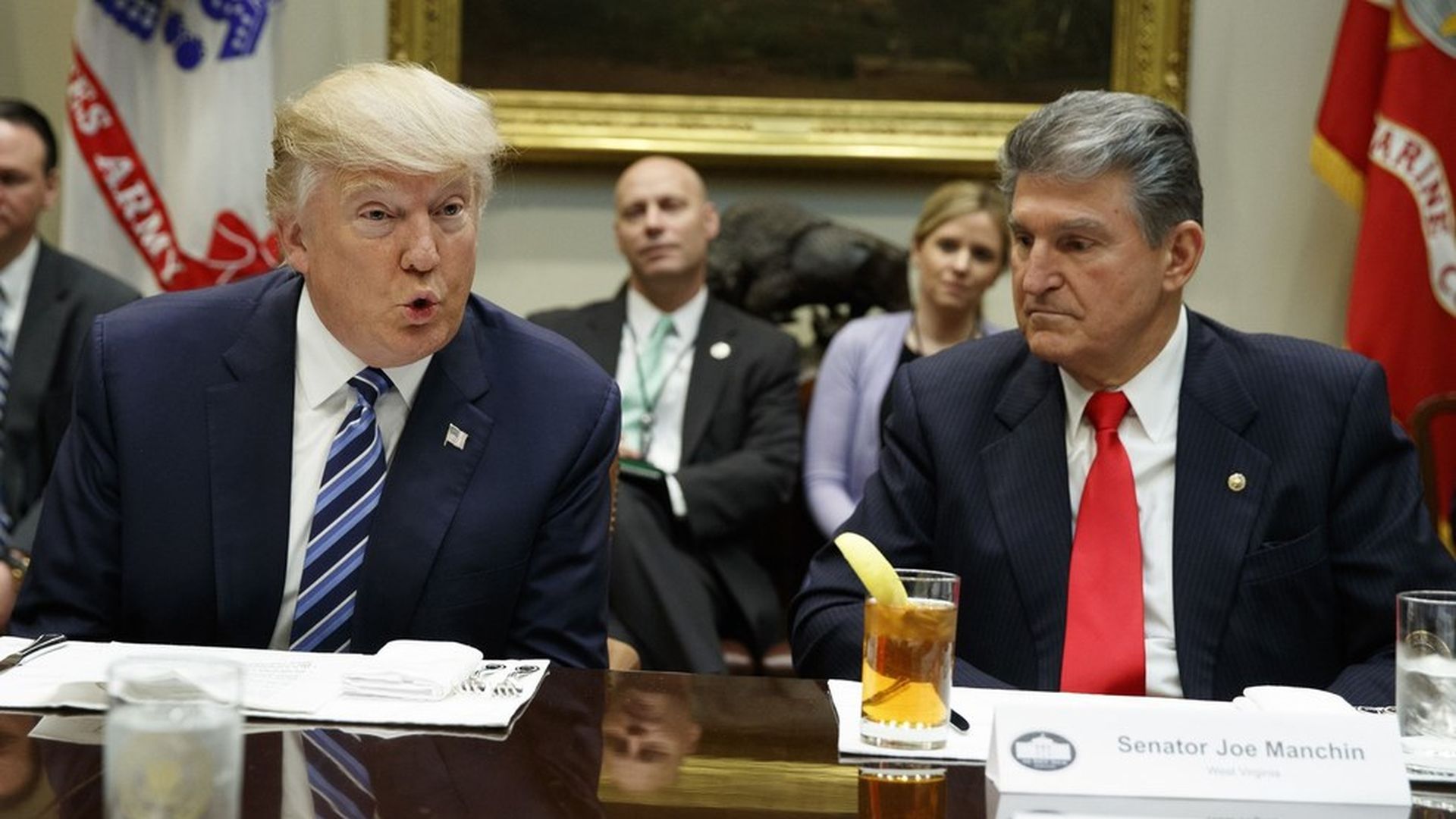 President Trump and a bipartisan group of senators discussed what to do about the national crisis at a White House meeting Thursday, along with a variety of other topics. One idea Trump seemed to like in particular was for every new opioid to hit the market, a different one must be taken off. This idea was pitched by Sen. Joe Manchin, a Democrat, and was warmly received, according to Manchin's spokesman.
"I think he seemed to be intrigued by" Manchin's idea, Sen. John Cornyn told me. "He was very interested in the topic. I think some of this, he was aware of the problem, but some of the details about having pharma come up with a non-crushable tablet that can't be abused as much, I thought he found that interesting."
Why this matters: Opioid abuse has become a popular issue among lawmakers, and was discussed often on the campaign trail. However, Trump put forth very little information about what he wanted to do about it, so members like Manchin or Cornyn could have a lot of influence on the president.
Go deeper