Trump getting a pass from GOP on Paris climate deal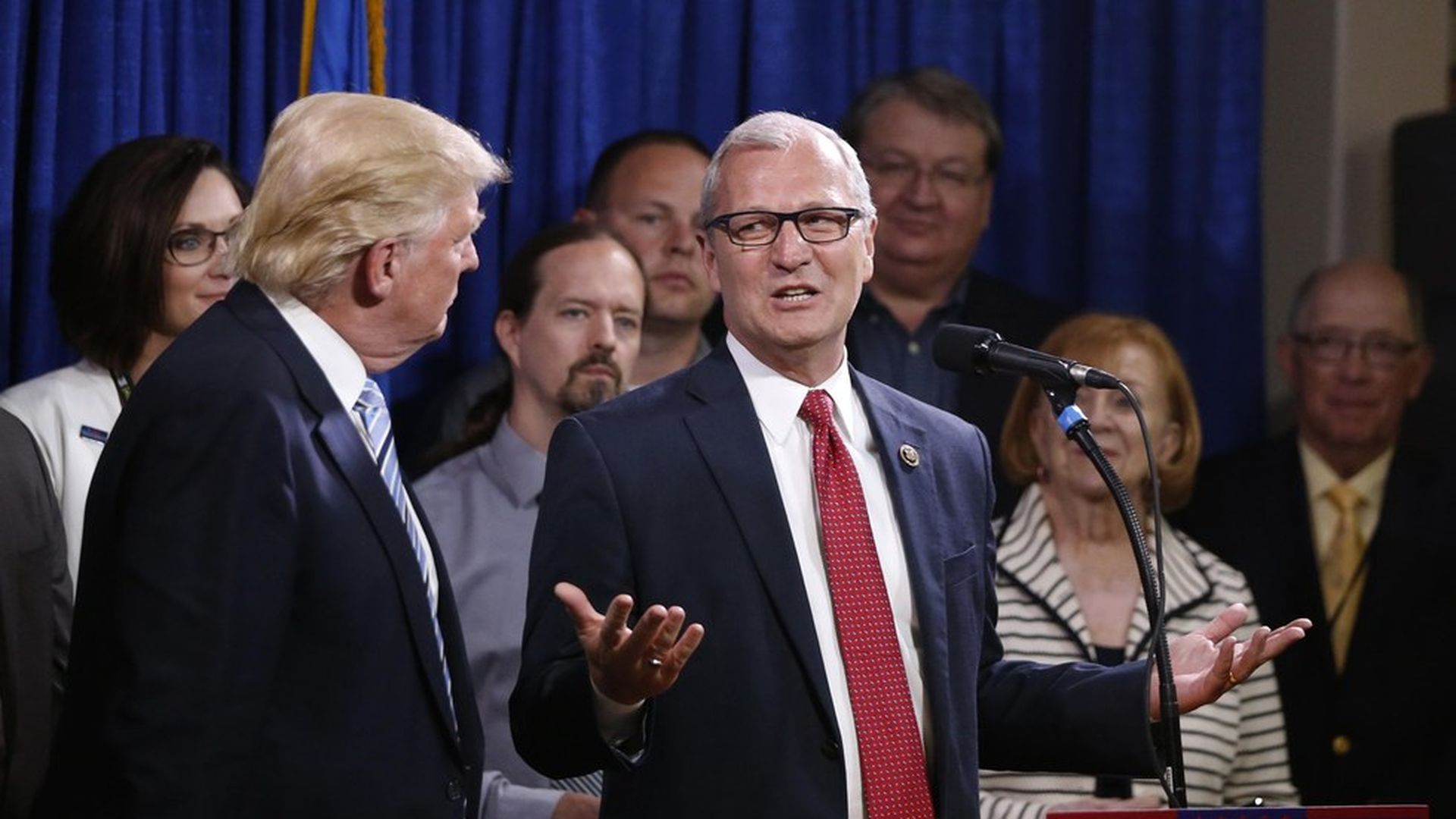 Nine House Republicans led by Rep. Kevin Cramer, who advised President Trump on energy during his campaign, are urging him to remain in the Paris climate accord, but under altered conditions that better promote U.S. fossil fuels.
Their letter arrives ahead of a closed-door White House meeting today about the agreement. A decision is expected by late May.
Reality check: The letter, while in circulation for weeks, attracted only a small slice of the House GOP. Four Republicans signed on to a more explicitly pro-Paris letter, while a letter calling on Trump to abandon Paris got 12 signatures.
Why it matters: The small numbers publicly pressing Trump either way suggests it's not a major priority for most members—at least not one they want to take a public stand on ahead of the decision.
What they're saying: Cramer's letter says the U.S. should soften Obama's emissions pledge, while using U.S. involvement in the accord to promote U.S. fossil fuel and manufacturing interests; and push for international focus on tech to trap carbon emissions from coal, among other things.
Go deeper