Trump: Freedom Caucus to blame for Obamacare, Russia story a "hoax"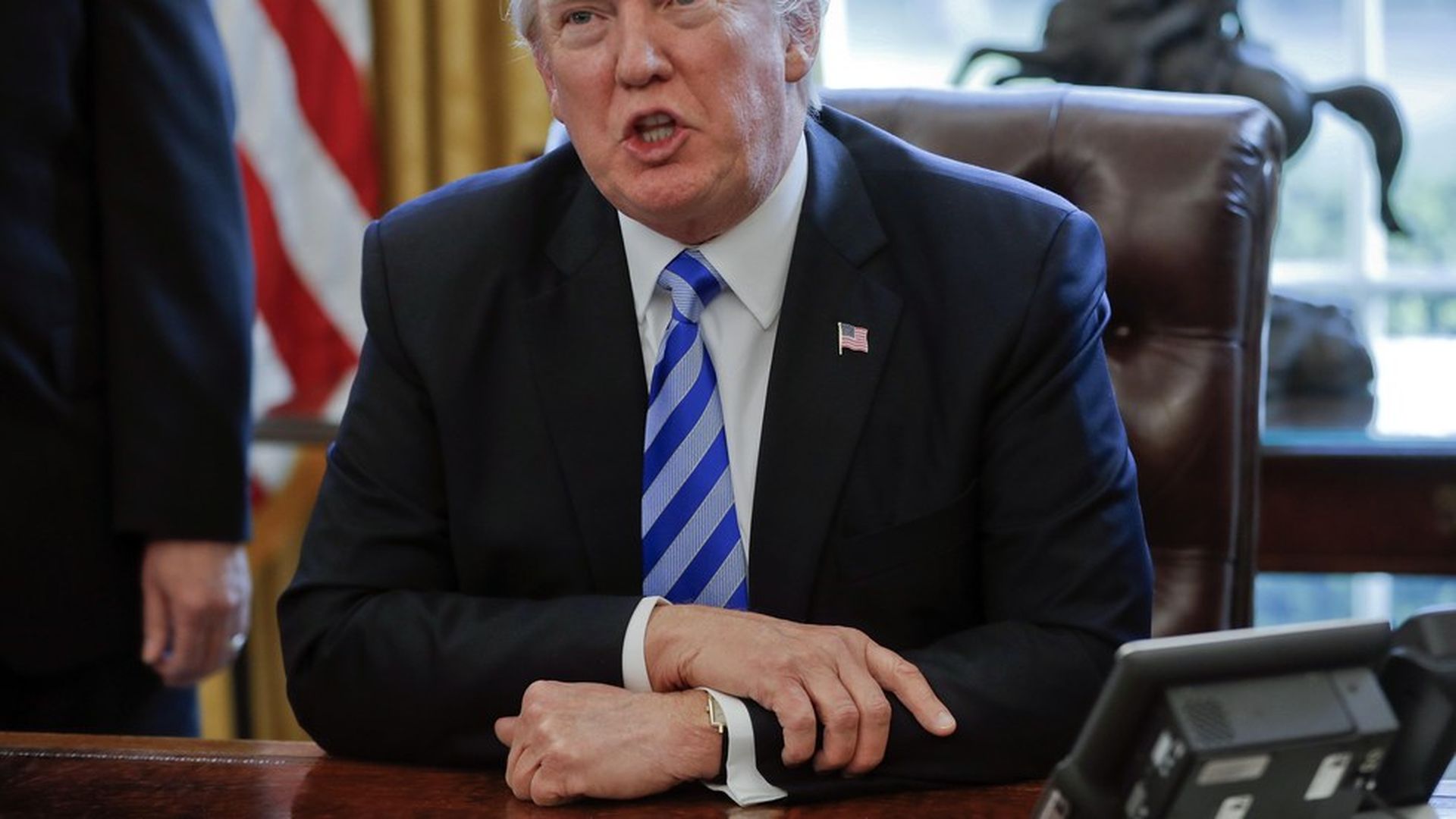 President Trump took to Twitter Monday night to call the Russia scandal surrounding his administration a "hoax" and go after Democrats and Republicans alike:
"Why isn't the House Intelligence Committee looking into the Bill & Hillary deal that allowed big Uranium to go to Russia, Russian speech... money to Bill, the Hillary Russian "reset," praise of Russia by Hillary, or Podesta Russian Company. Trump Russia story is a hoax," he wrote.
FWIW: The uranium sale Trump is referring to was not a "Bill and Hilary deal," but it was signed off on by Hillary Clinton's State Department along with eight other agencies (check out the WaPo fact-check).
The president then turned on the right-wing holdouts who refused to back his health care plan:
"The Republican House Freedom Caucus was able to snatch defeat from the jaws of victory. After so many bad years they were ready for a win! ... The Democrats will make a deal with me on healthcare as soon as ObamaCare folds - not long. Do not worry, we are in very good shape!"
Go deeper