Trump faces pain points at both ends of Pennsylvania Ave.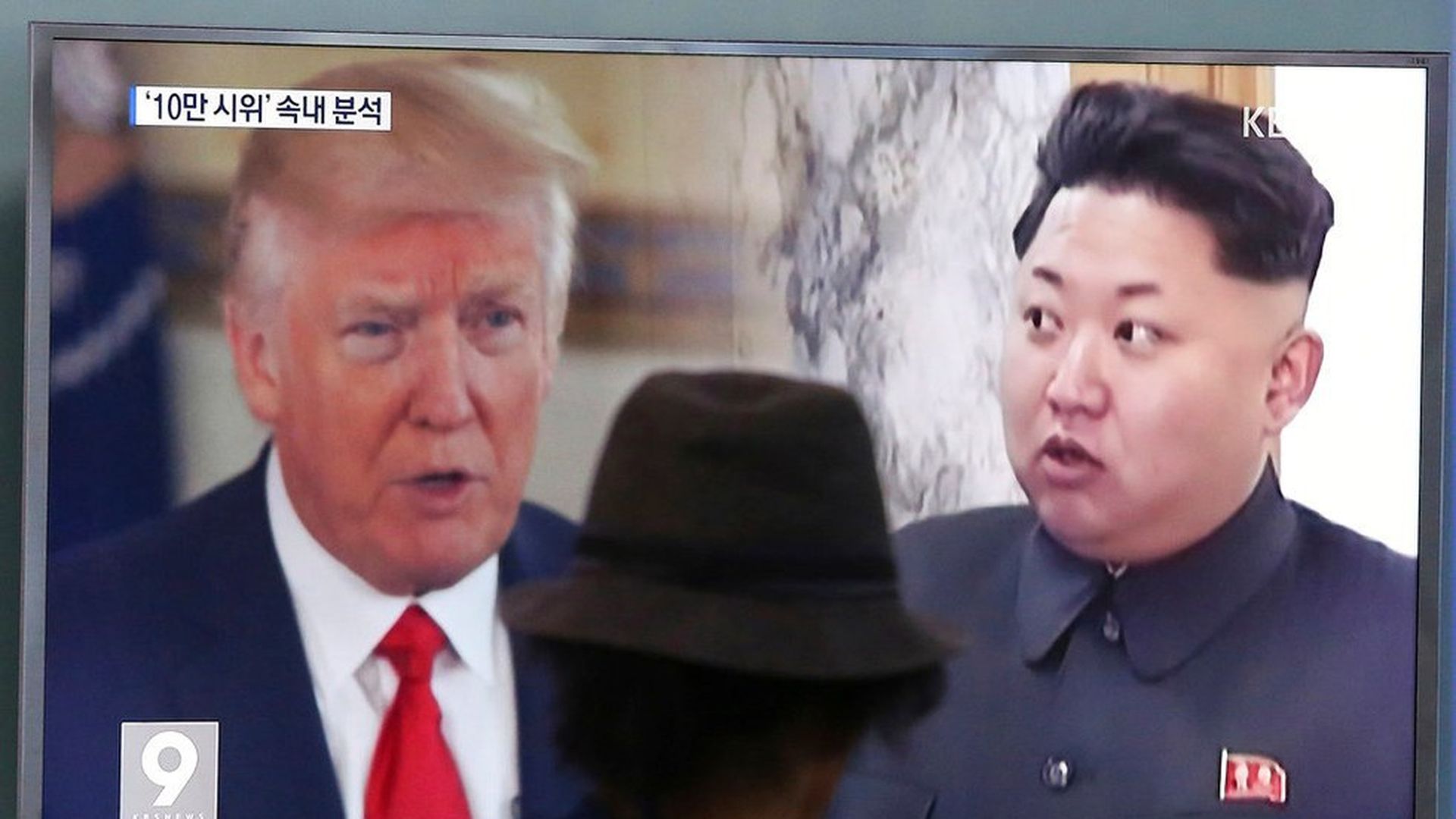 This fall, we may find out when pain points become breaking points. At the late hour of 10:49, President Trump last night tweeted: "Big week coming up!"
Y'think?
As Congress returns today and kids start fresh with a new school year, Trump faces a field of tripwires that would test even a cohesive, experienced, well-staffed administration — which this isn't:
Today at 11 a.m., Attorney General Jeff Sessions announces Trump's plans for the DACA program, shielding young immigrants brought to the country illegally as children. Trump is expected to end the program, with a six-month delay to give the Hill time to act. Rep. Steve. King (R-Iowa) said pushing the decision to Congress could "cause a great big civil war among the Republicans."
On North Korea, Nikki Haley, the U.S. ambassador to the U.N., said: "We have kicked the can down the road long enough. There is no more road left."
"[E]xpected crush of interviews, subpoenas and testimony this fall" as a web of Trump's family and associates will be back in the crosshairs of Mueller and congressional committees.
The fall calendar for both ends of the Hill has been scrambled by DACA, trade actions, North Korea and Harvey.
Tax reform, Trump's top priority for the fall, could be squeezed out.
Chris Krueger of Cowen Washington Research Group has this Hill projection: "[T]here are 12 legislative days in September ... The odds of an October shutdown have gone down at the detriment of a December shutdown, but we are still a long way until October 1 and clarity on the debt ceiling."
And Axios' Jonathan Swan points out that House Speaker Paul Ryan and Senate Majority Leader Mitch McConnell will also be feeling pain this fall:
Conservatives aren't going to roll over and let GOP leadership pass a "clean" debt ceiling (with Harvey relief attached).
Look for restive House conservatives (especially the Freedom Caucus) to pressure leadership on everything, including health-care payments, the budget (not nearly enough cuts or entitlement reforms), the wall, and tax reform. (The Freedom Caucus is expected to release its own tax plan sometime this month.)
So at the same time Trump is juggling multiple crises, there'll also be severe stress on the Republican leadership on Capitol Hill.
Be smart: In today's understatement, a front-page analysis by the N.Y. Times' Peter Baker is headlined "Trump's Skills In Art of Deal Yet to Pay Off." This is the season the president could begin to change that, or sink further into the swamp that he ran against.
Go deeper