Trump drums up accomplishments in campaign-style speech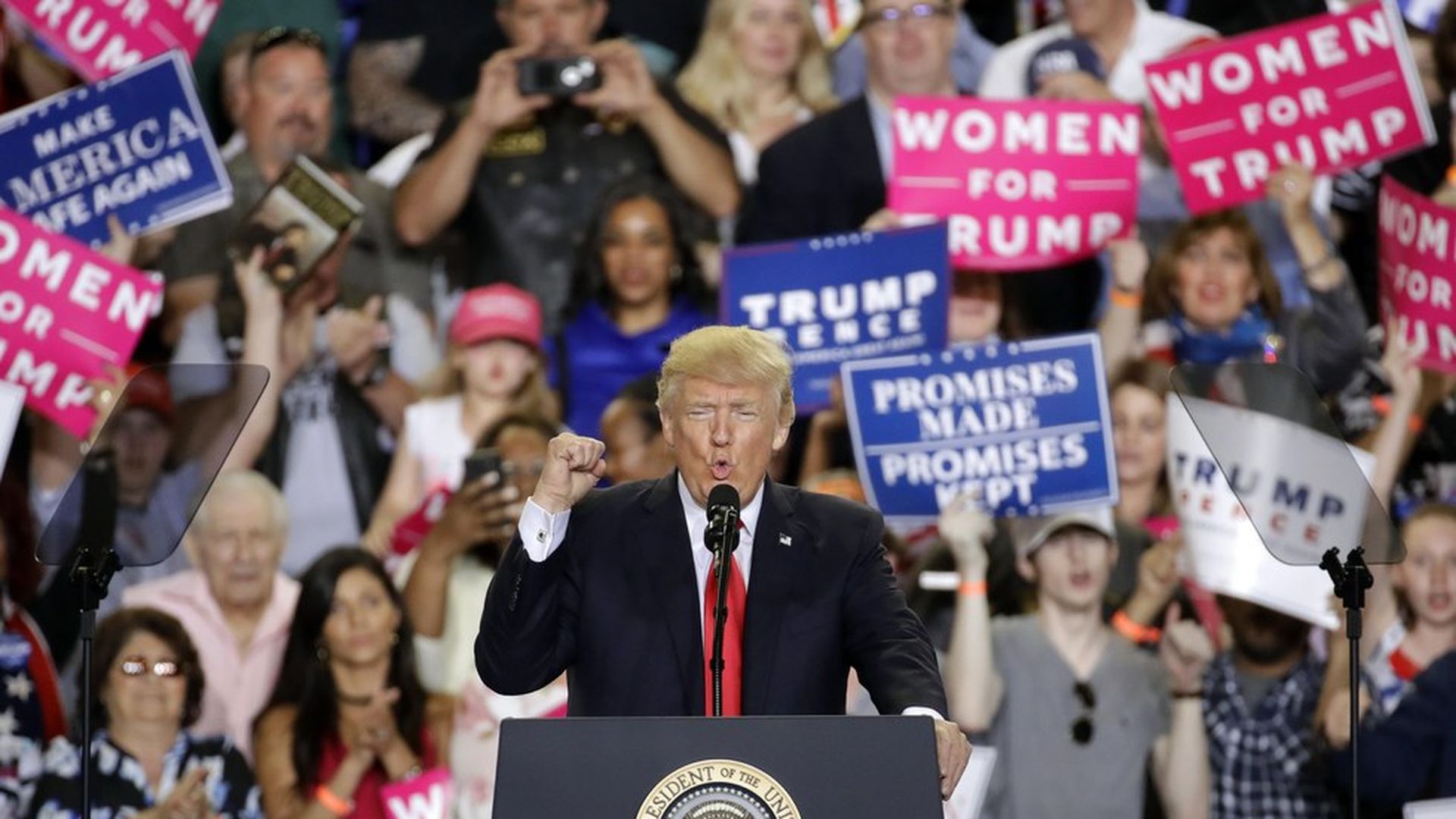 On his 100th day in office, President Trump spoke for an hour in Harrisburg, Pa., outlining what he's done in office, while rehashing campaign talking points.
Is there any place like a Trump rally?
Accomplishments cited: Foreign relationships (Germany, Japan, China, and UK mentioned), Gorsuch appointment, TPP withdrawal, Buy American, Hire American executive order, bullish stock market, green light for Keystone and Dakota Access Pipeline construction, scrapping regulations, reduction in illegal border crossings, 28 bills passed, and return of Egyptian-American prisoner Aya Hijazi.
Explaining decision not to label China a currency manipulator: "China is helping us possibly or probably with the North Korean situation, OK? Which is a great thing."
Campaign déjà vu:
"We are going to keep radical Islamic terrorists the hell out of our country."
"We will repeal and replace Obamacare, you watch."
"We will renegotiate NAFTA."
"The previous administration gave us a mess."
Go deeper