Trump discussed recess replacement for Sessions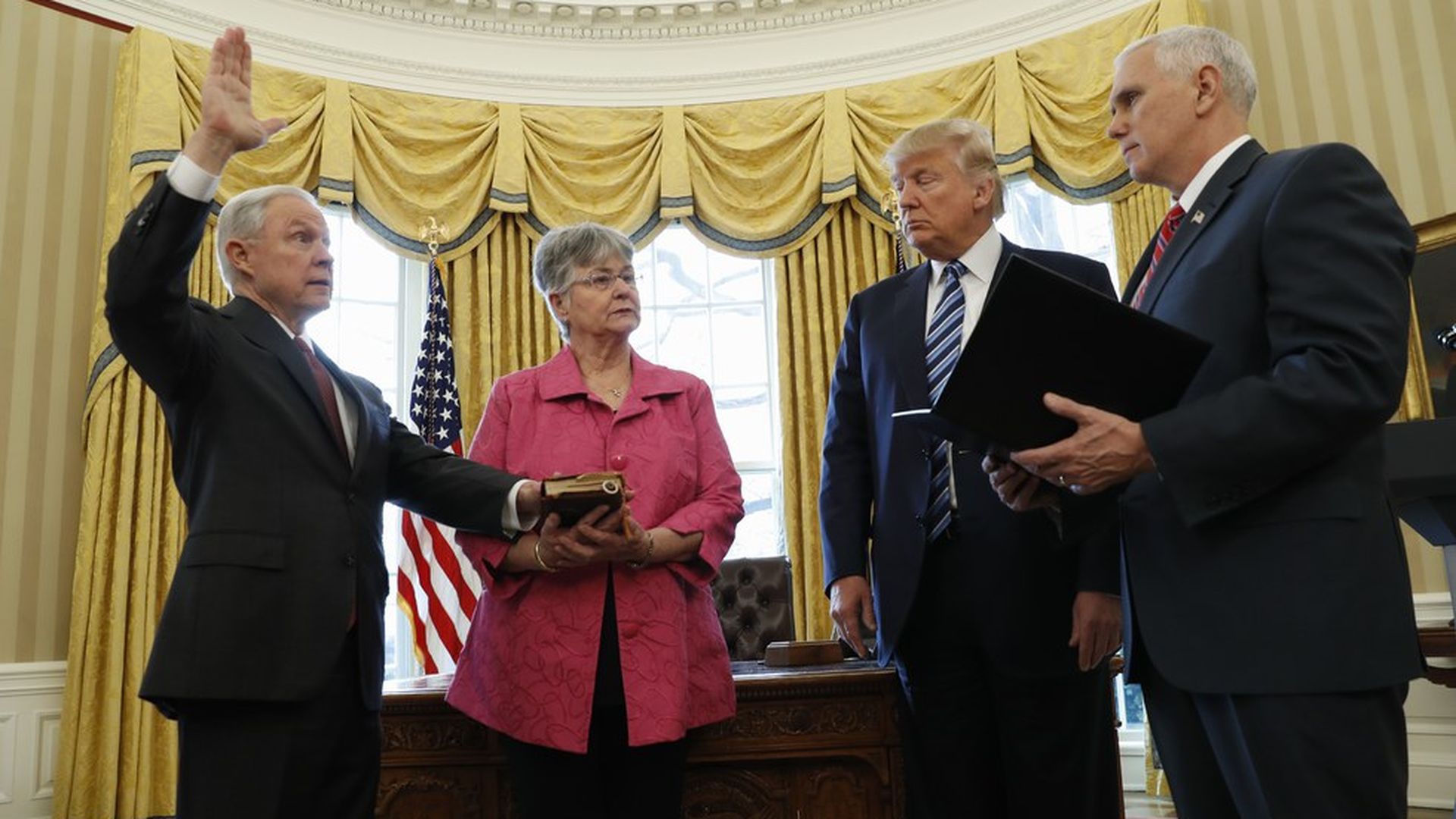 Donald Trump has raised the idea of using a recess appointment to replace Jeff Sessions as Attorney General without needing Congressional approval, the Washington Post reports, adding that Trump "has been warned not to move to push him out because of the political and legal ramifications."
Sessions seems disinclined to resign, and Trump has resisted firing him. If he did, it would be hard to replace him as...
Senate Judiciary Committee chairman Chuck Grassley tweeted tonight that there was "no way" his committee could take up hearings for an Attorney General nominee this year. Trump's preferred picks, like Rudy Giuliani, would struggle to gain Senate approval anyways.Democrats have said they'll keep Congress from going into a formal recess, making recess appointments impossible.The current state of play, per the Post: Trump and Sessions "now seem to be heading toward an uneasy detente."
Go deeper