Trump destabilizes health care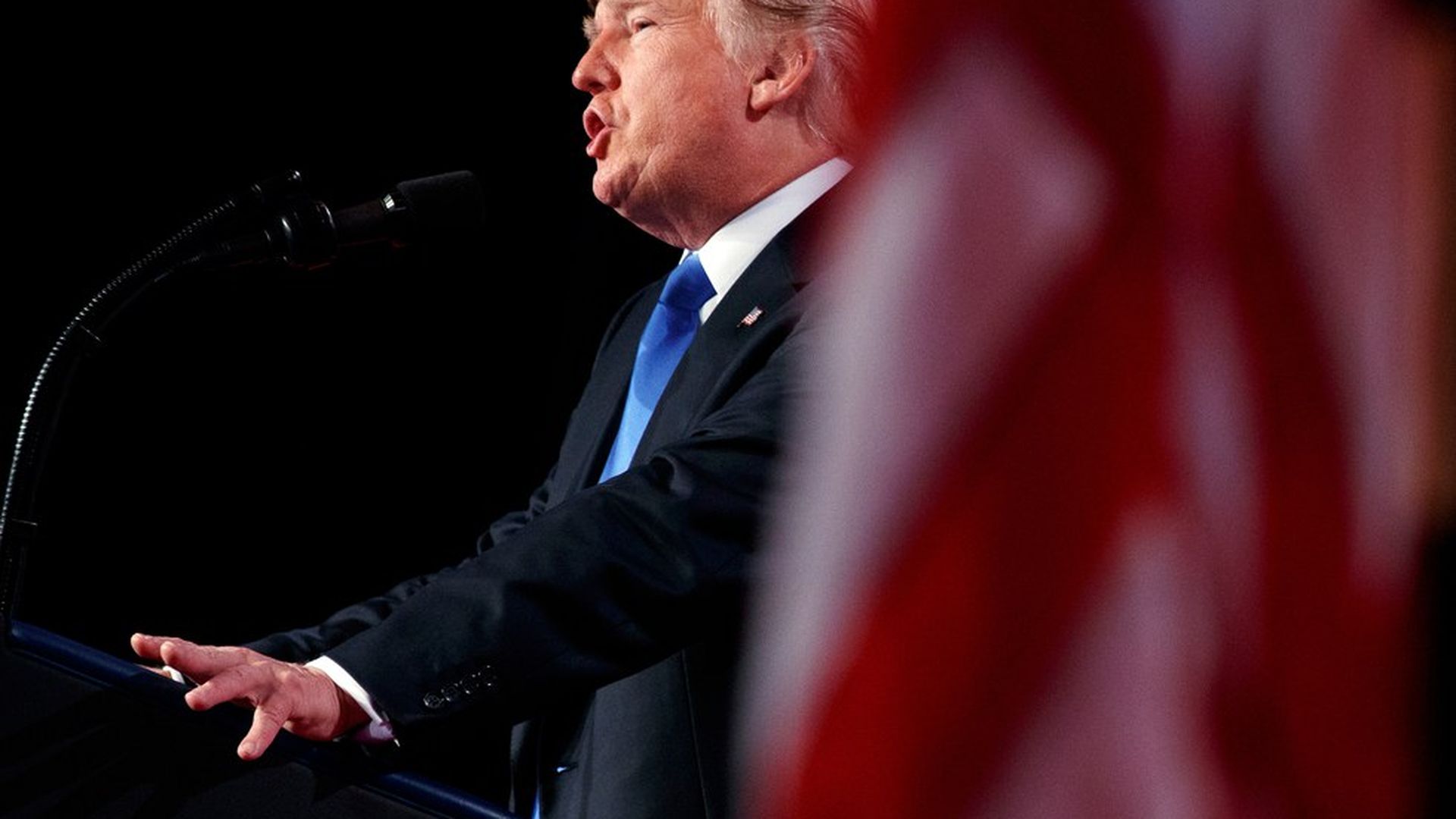 "President Trump lit a fuse this week that will blow a hole in the Affordable Care Act, but the collateral damage could very well include fellow Republicans," the Boston's Globe's Victoria McGrane writes:
What happened: "Trump moved Thursday night to eliminate payments to insurance companies that subsidized out-of-pocket medical costs for lower-income people."
Why it matters: "Health care specialists predict this $7 billion cut will trigger a destabilizing cascade that will jeopardize health care access for millions of Americans, as insurance companies jack up premiums or pull out of the federal exchanges altogether."
"The step also heightens the risk that Republicans will be blamed for higher costs and other market disruptions stemming from Trump's administrative assaults on the health care law."
What's next: "Polling indicates that Americans, including many Republicans, will indeed point the finger at the GOP. Sixty percent of Americans say they view Republicans as 'responsible for problems' in the health law moving forward, according to an August survey by the nonprofit Kaiser Family Foundation."
How it's playing ... L.A. Times 2-column lead, "Trump move threatens to deliver chaos to health care: Insurance markets are expected to raise premiums sharply after key cost-sharing subsidies are blocked."
Go deeper