Trump considering Sen. Manchin for Energy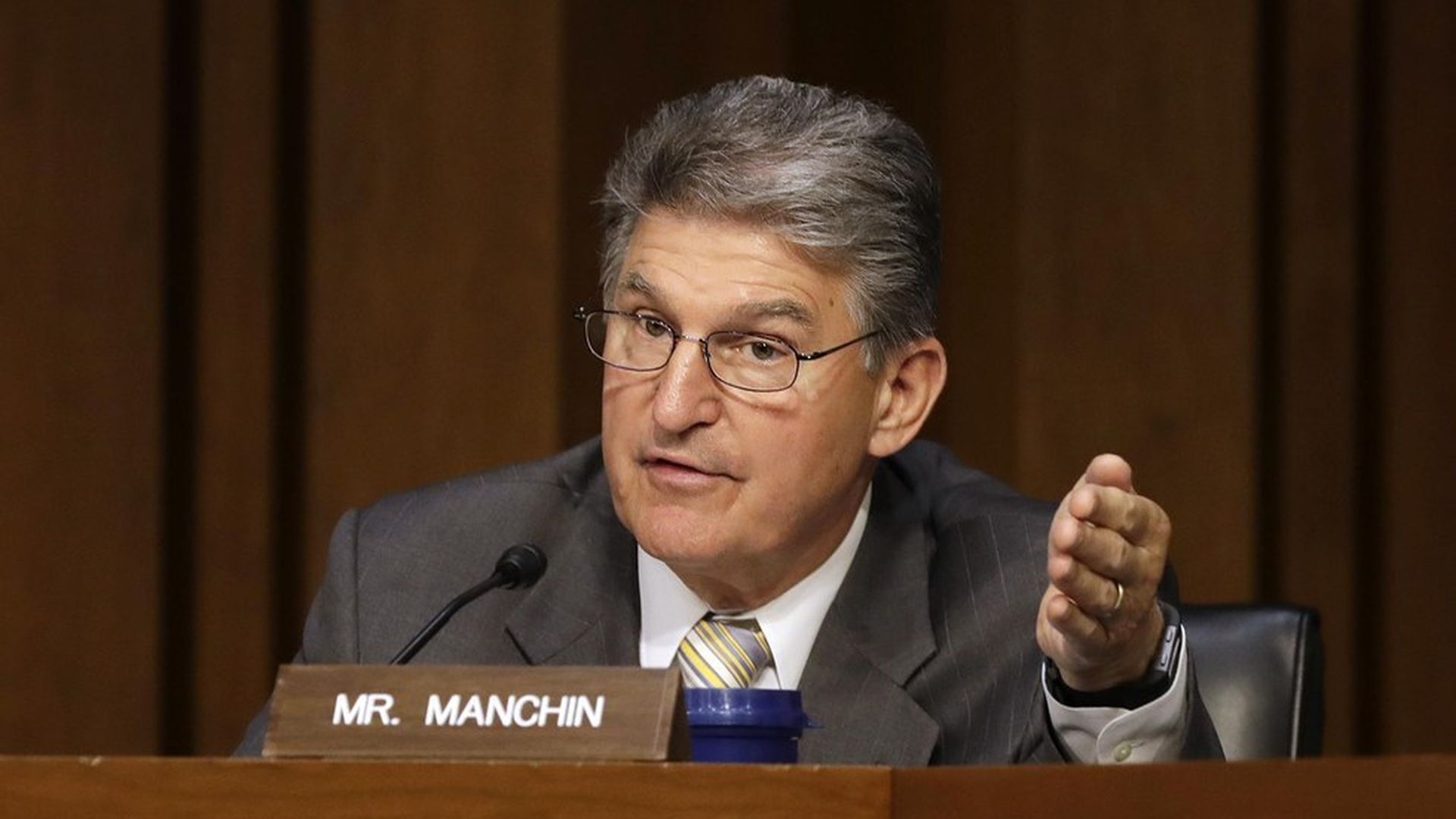 White House and GOP officials are considering Sen. Joe Manchin, a Democrat, for secretary of Energy, Bloomberg reports, citing four people familiar with the discussions. Manchin would replace Rick Perry, who could go to another cabinet post like Homeland Security. Bloomberg cautions that the idea "is in the early stages of consideration, and it's unclear whether it has support within the administration."
Why it matters: Manchin's replacement would be picked by West Virginia Gov. Jim Justice, who switched to the Republican party at a recent rally with Trump. Another Republican would give the GOP some more breathing room in winning close Senate votes – the healthcare bill failed by one vote.
Go deeper