Trump confidant concerned about Russia "happy talk"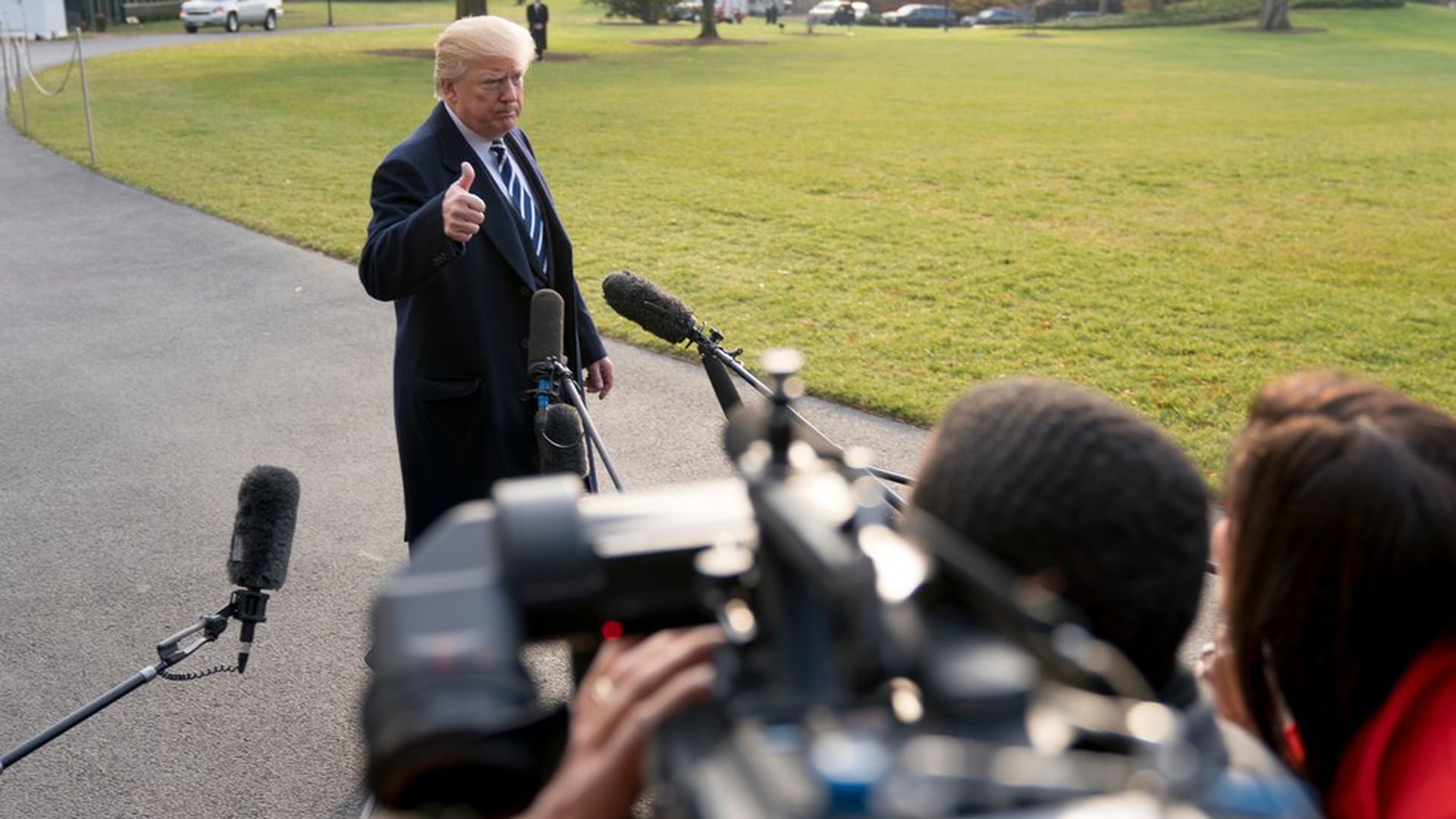 A source who spoke to Trump last week told me he left the conversation concerned that the president "actually believes" Ty Cobb's "happy talk." What the source meant was that the White House lawyer has been naive in his view that the Mueller investigation — as it relates to the White House — will be wrapped by end of year or shortly after.
I emailed Cobb today to ask whether he still believed his previous public statements that the White House would be free of the investigation by the end of this year or January. (He'd originally said before Thanksgiving.)
Cobb's reply: "Yes Jonathan, still believe shortly after the first of the year absent some unforeseen delay. People keep confusing that estimate with the Manafort/Flynn silos which will certainly continue to be active. My August estimate of when interviews would be completed was less than two weeks off, and that was despite the China trip which cost us 2 weeks, and half a dozen international crises."
I told Cobb I still didn't understand what he meant. Was he saying Mueller has 100% completed all interviews with White House staff? And if the Manafort and Flynn "silos" continue to be active, couldn't they potentially implicate people who currently work in the White House?
Cobb replied again: "I am saying the interviews will be completed by the end of next week which I have said often and which has been quoted by 50 news outlets over the last month or more (with the caveat and understanding illness, Acts of God or logistical factors could add 24 to 48 hours). The Manafort inquiry has nothing to do with the White House as the indictment itself and the related public acknowledgement of Manafort's lawyer, make plain. And, we do not anticipate the long awaited Flynn indictment will delay the Special Counsel's conclusion of the inquiry into the White House. Just no there there."
Go deeper