Trump chafes under Kelly's rules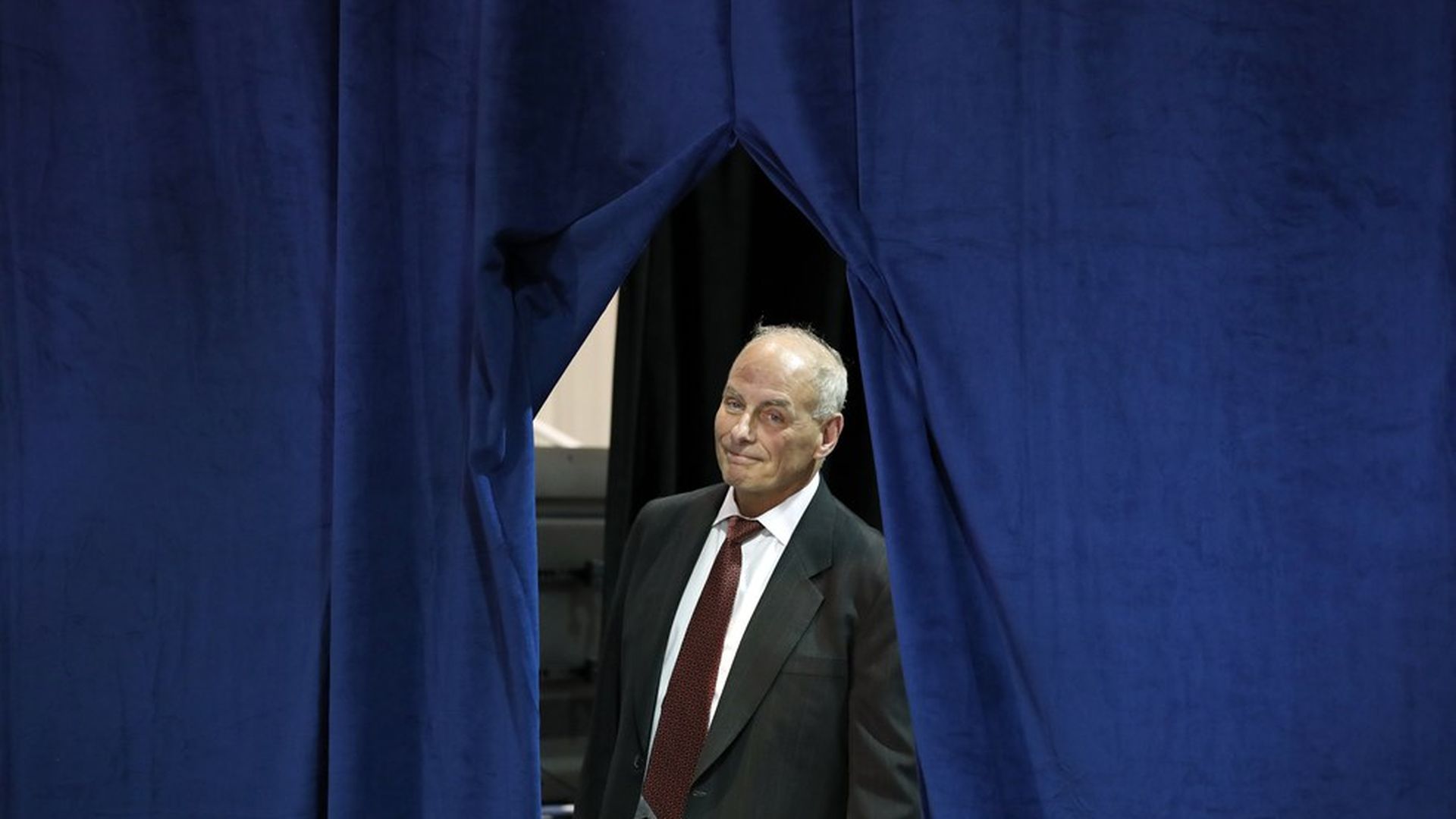 Trump is miffed by the constraints Chief of Staff John Kelly has placed on his access to staffers and outside associates, CNN's Kaitlan Collins and Kevin Liptak report:
"Though the Oval Office once was abuzz with visitors who dropped by unannounced, those who want to speak to the President now must go through Kelly first, and Trump has privately complained that he has found out people tried to reach him only to be denied by Kelly."
"Kelly began screening all of the President's incoming calls on the White House switchboard, ... and either patches them through or declines their request."
"According to some people outside the White House, Trump has even stopped calling them from his cell phone — and started calling them from the switchboard."
"To contact the President, 'there used to be multiple lanes,' one staffer said. 'Now there's only one lane.'"
Trump lashes out at Chief of Staff Kelly, per N.Y. Times' Glenn Thrush and Maggie Haberman: Kelly told other White House staff members that he had never been spoken to like that during 35 years of serving his country. In the future, he said, he would not abide such treatment."
Go deeper