Trump breaks from Washington Republicans on climate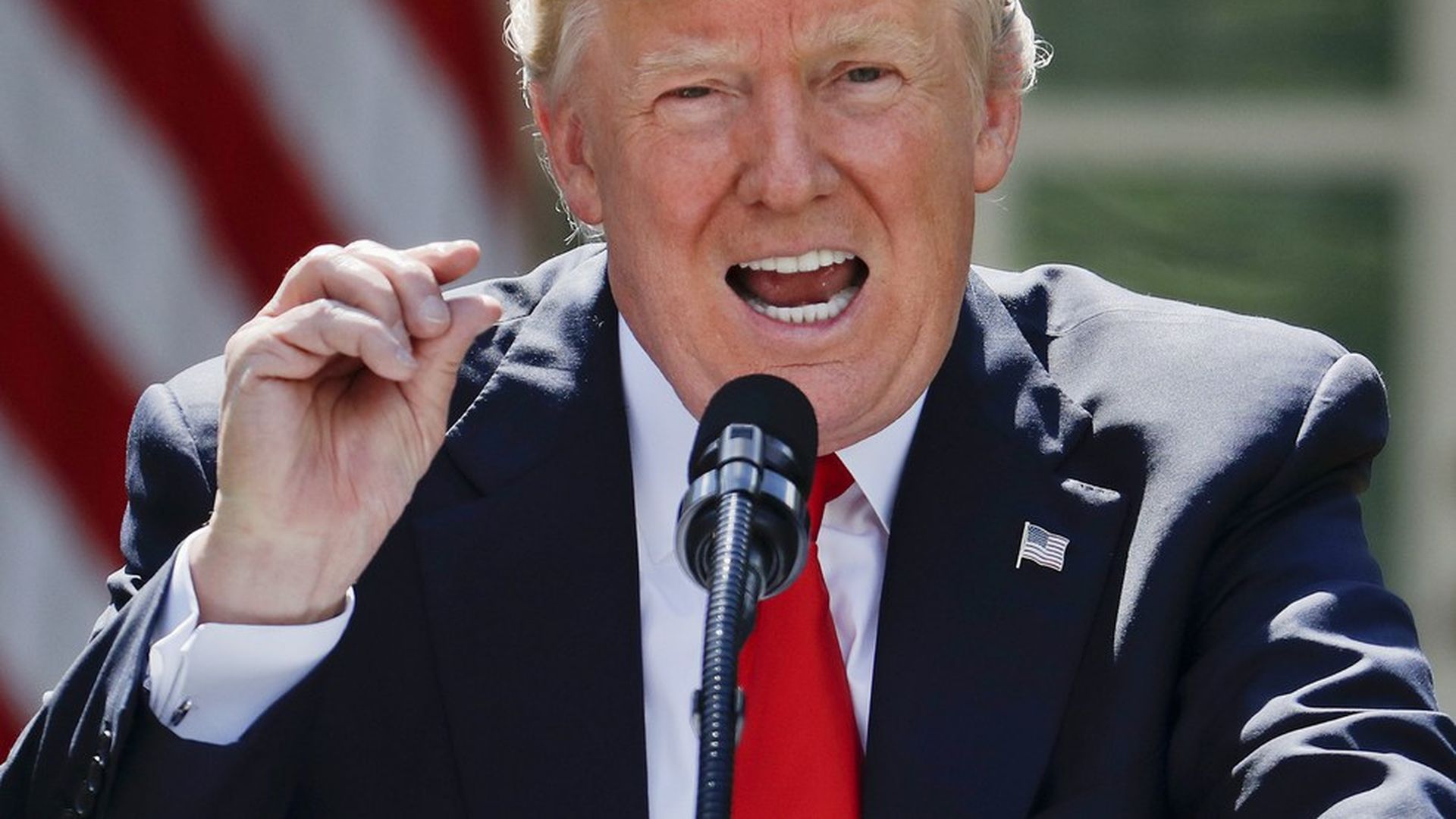 Most Republicans in Washington have tacitly supported efforts to respond to the impacts of climate change, such as rising sea levels, even while not acknowledging it as a policy issue. President Trump's executive order on infrastructure Tuesday goes counter to that trend.
Driving the news: Trump's order repeals a previous one his predecessor issued that required federal agencies to consider future flood risk when spending money on infrastructure projects, including homes with federally backed mortgages, per Bloomberg. Then-President Obama's executive order didn't create much GOP pushback at the time of its release in 2015 and received broad support from local leaders and city planners across the country. Even some conservative groups, such as the R Street Institute, are criticizing Trump's move, arguing it will waste taxpayer dollars by investing in projects that will likely face flood damage at some point.
Why it matters: This repeal reaffirms Trump's broad attack on everything Obama did on climate change, even those that are comparatively non-controversial and more imminently relevant than intangible carbon-reduction policies. It also goes counter to what Trump as a businessman has done. An application to build a sea wall around one of his golf courses cites climate change as the need for it, Politico reported last year.
A White House official said the order wouldn't prohibit states and local agencies from using more stringent standards, per the NYT. That's yet another sign of how any action to both mitigate and adapt to climate change will be outside of Washington, D.C., for the next few years at least.
Go deeper