Trump backs Saudis over purge of rivals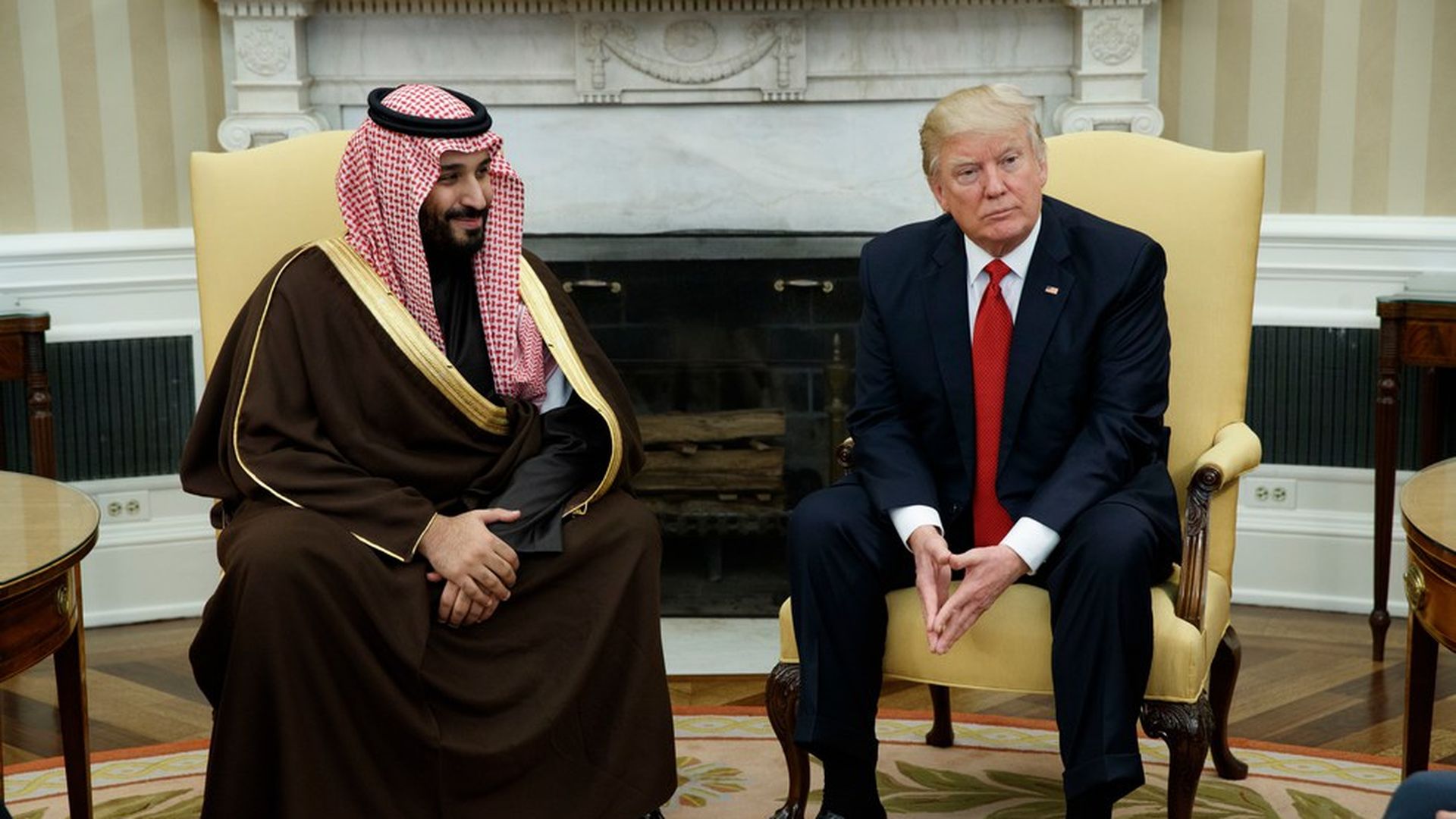 President Trump has tweeted his support for King Salman and Crown Prince Mohammed bin Salman of Saudi Arabia over the arrests of dozens of influential figures, including 11 princes, in a move that will consolidate near-total power in the crown prince's hands.
Trump's tweets: "I have great confidence in King Salman and the Crown Prince of Saudi Arabia, they know exactly what they are doing....Some of those they are harshly treating have been "milking" their country for years!"
Why it matters: Trump congratulated Turkey's Recep Tayyip Erdoğan over winning a referendum that was widely condemned internationally as a power grab and China's Xi Jinping over his "extraordinary elevation" after he absorbed additional power. Such statements from U.S. presidents send a message around the world.
Go deeper