Trump and Trudeau's female summit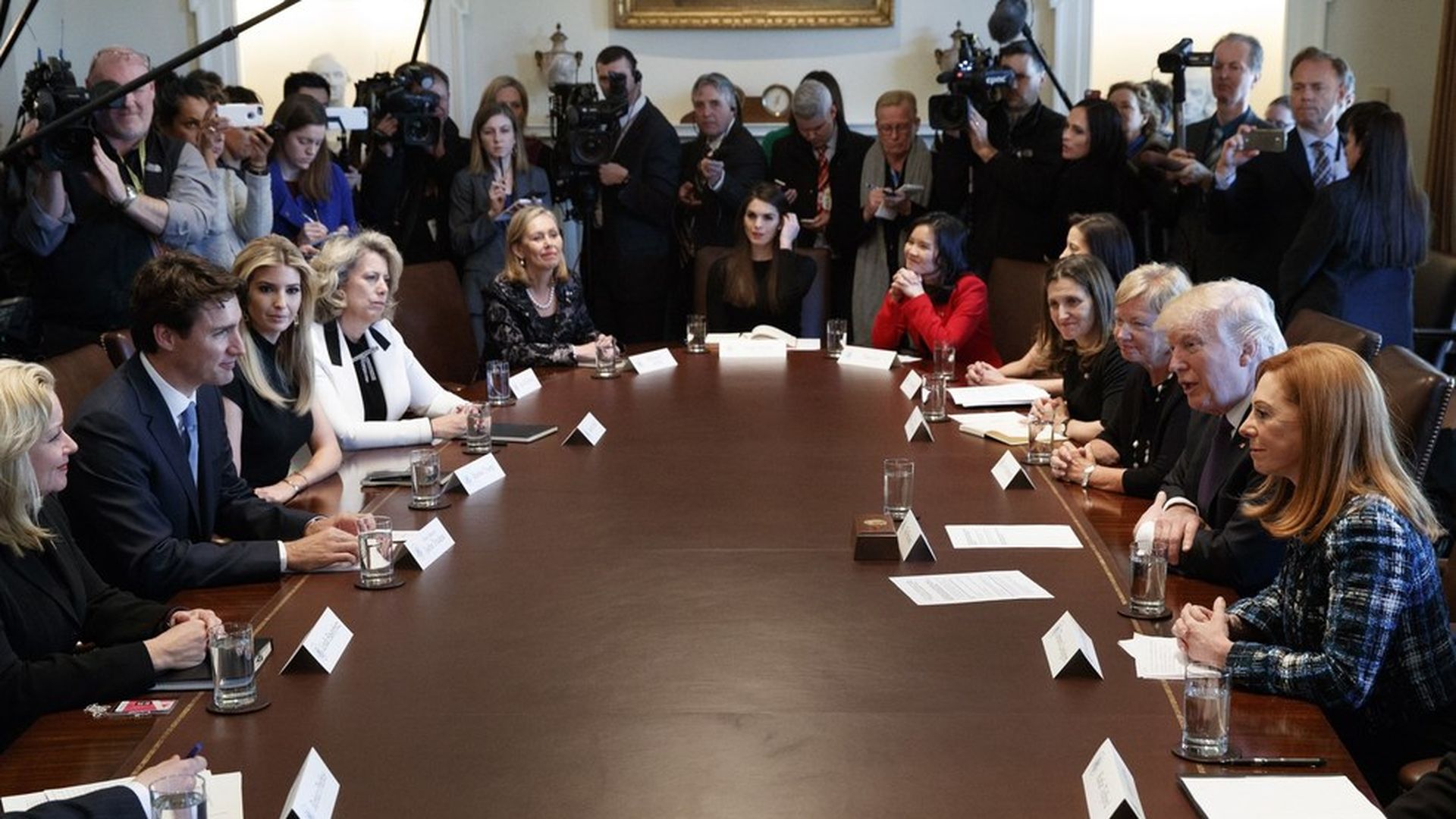 President Trump and Canadian PM Justin Trudeau had a summit today on women in business. The two said they want to reduce barriers to entry for female entrepreneurs by easing access to capital. Trump cited 2013 statistics from the Pew Research Center that moms are the primary breadwinners in 40% of homes in the U.S.
Trump: The "system is not working so well for entrepreneurs," and particularly for women.
Trudeau: Having "women in business is a powerful leverage for success."
Go deeper