Trump administration: No promises on insurer payments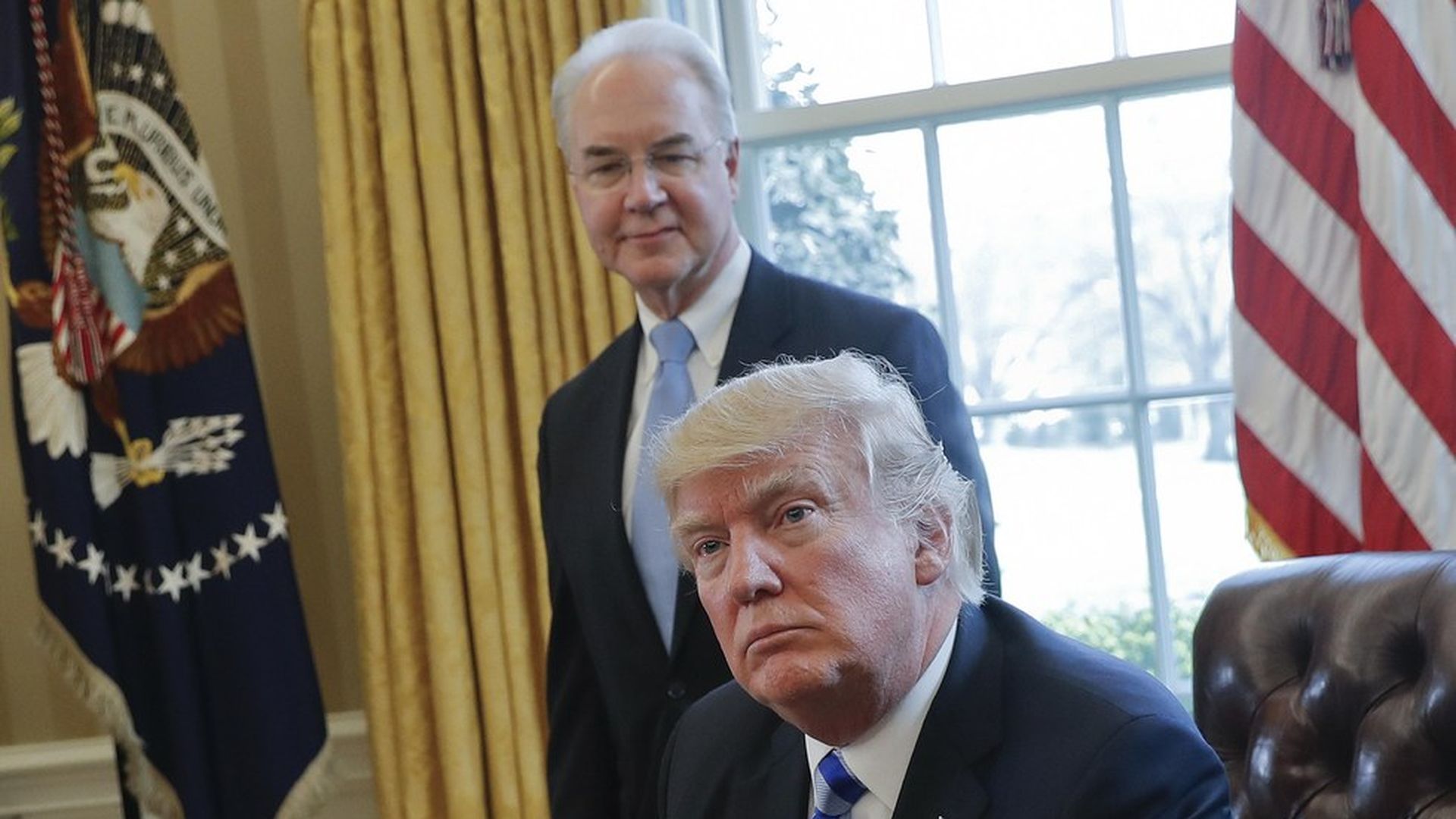 The Trump administration says it's up to Congress to solve the uncertainty over future Affordable Care Act insurer payments, despite reports that it's trying to work out an agreement with congressional Republicans to continue the subsidies.
The statement from HHS spokesperson Alleigh Marré: "The May payment has been made. Going forward, we are weighing our options and still evaluating the issues. Congress could resolve any uncertainty about the payments by passing the AHCA and reforming Obamacare's failed funding structure."
Between the lines: Since the lawsuit centers on the fact that Congress never authorized money for the subsidy payments, the administration is hinting that that's the one way to solve the issue permanently.
Go deeper