Trump admin to let small businesses sign up directly for coverage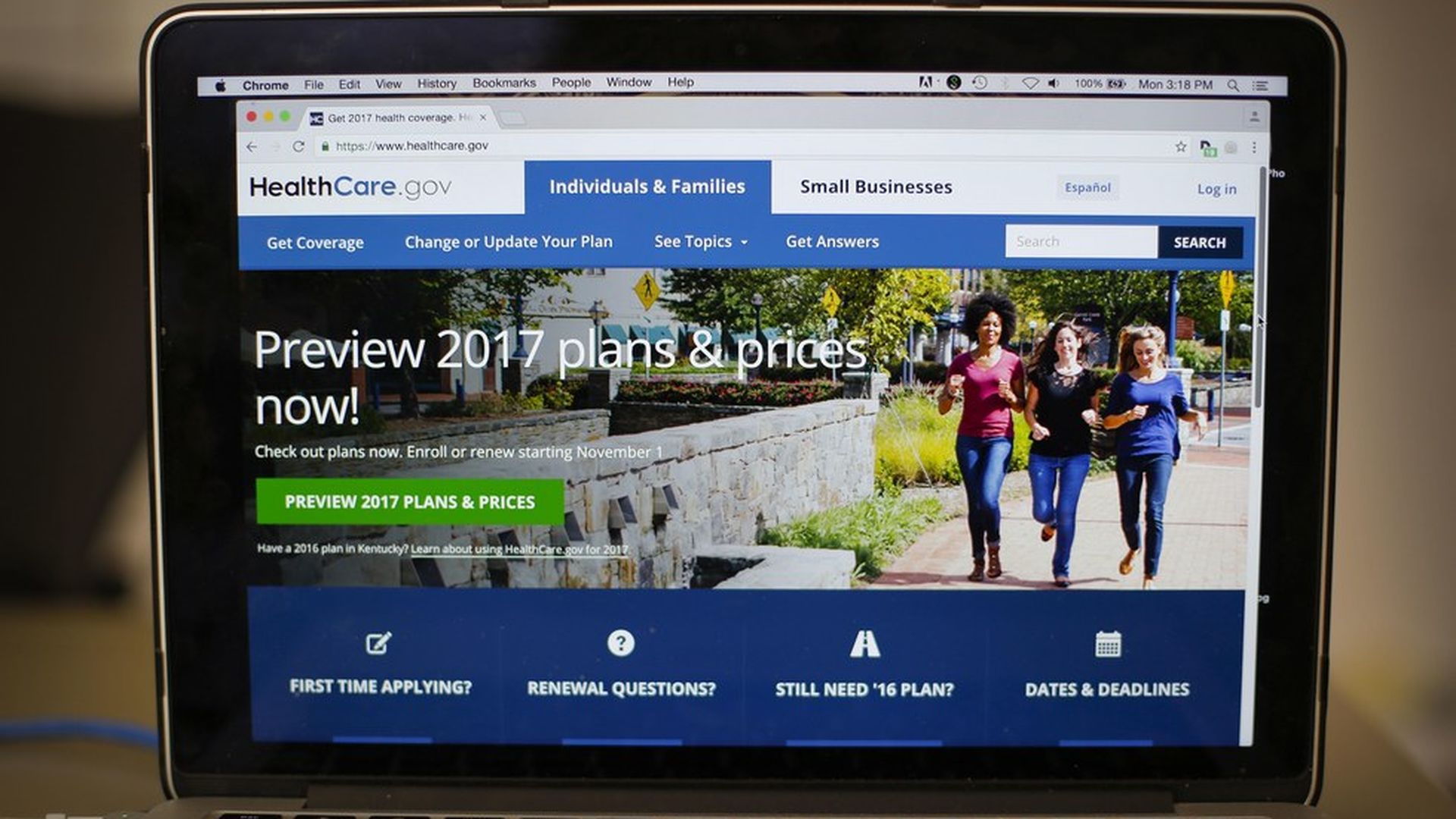 Here's one way the Trump administration is changing the way the Affordable Care Act will be enforced: It's letting small businesses enroll directly in health plans, rather than going through the HealthCare.gov website. The Centers for Medicare and Medicaid Services announced today it will propose a rule allowing small businesses to enroll through insurance companies or through agents and brokers.
The back story: This is all about the Small Business Health Options Program (SHOP) marketplaces, a lesser-known part of the ACA that applies to small businesses rather than individuals. It has been a bit of a dud — it currently covers about 230,000 people, according to CMS, compared to the 4 million people the Congressional Budget Office had predicted. They'd still have to go to HealthCare.gov to get a determination that they're eligible.
Of note: Despite criticizing the ACA for failing to provide affordable coverage to small businesses, CMS didn't propose shutting down the program completely.
Go deeper