Trump admin certifies Iran is complying with nuclear deal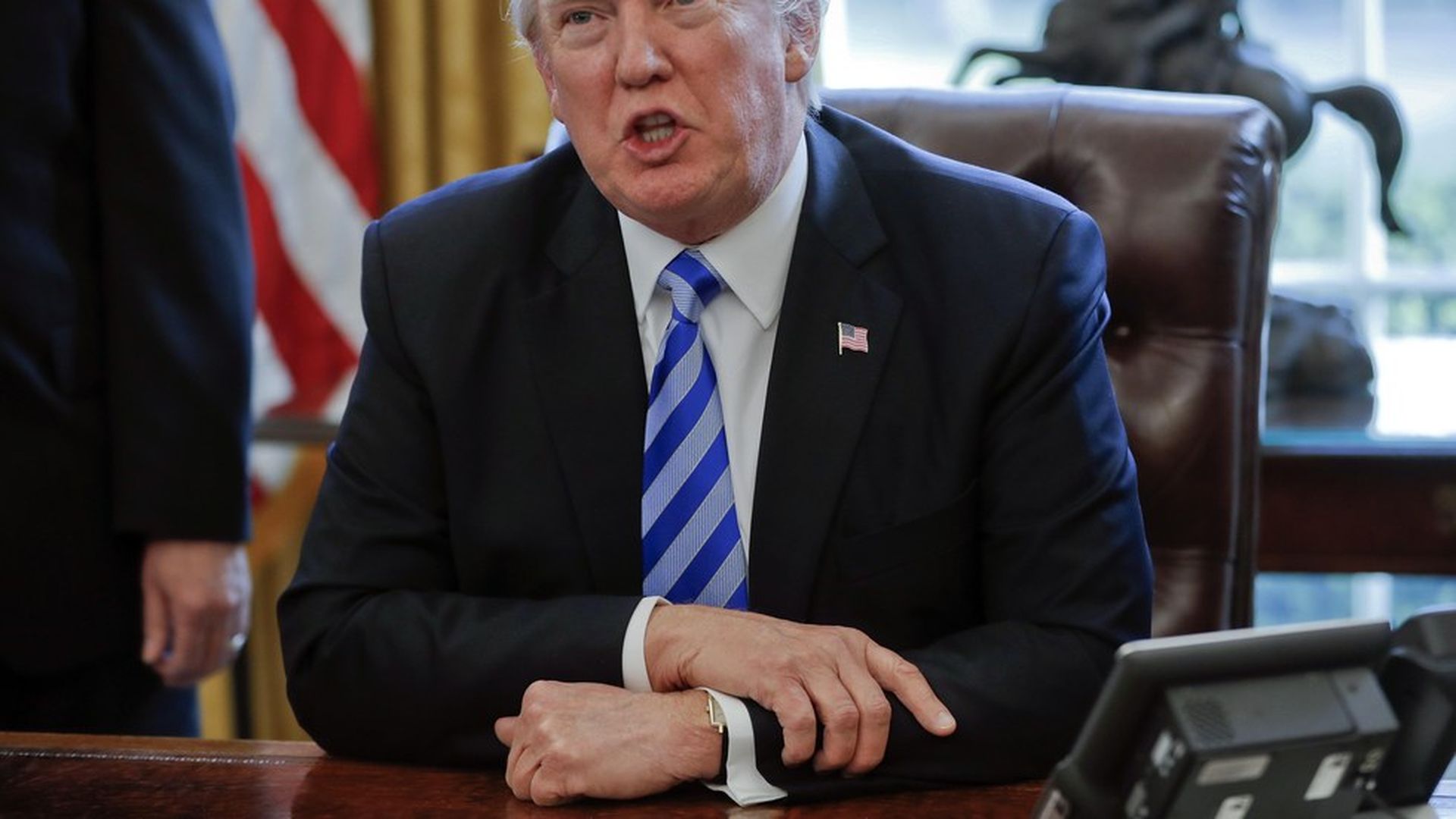 The Trump administration has certified Iran's compliance with the nuclear deal and extended sanctions relief, per the AP. The State Dept say a further review is underway which "will evaluate whether continuing to lift sanctions would be in U.S. national security interests."
Why it matters: President Trump has repeatedly attacked the deal as one of the worst ever struck in history, though he did say during the campaign that once such a deal was reached, it had to be followed. This will upset many conservatives, though, who want to rip up the deal.
Go deeper