Travel expert recommends: don't eat on planes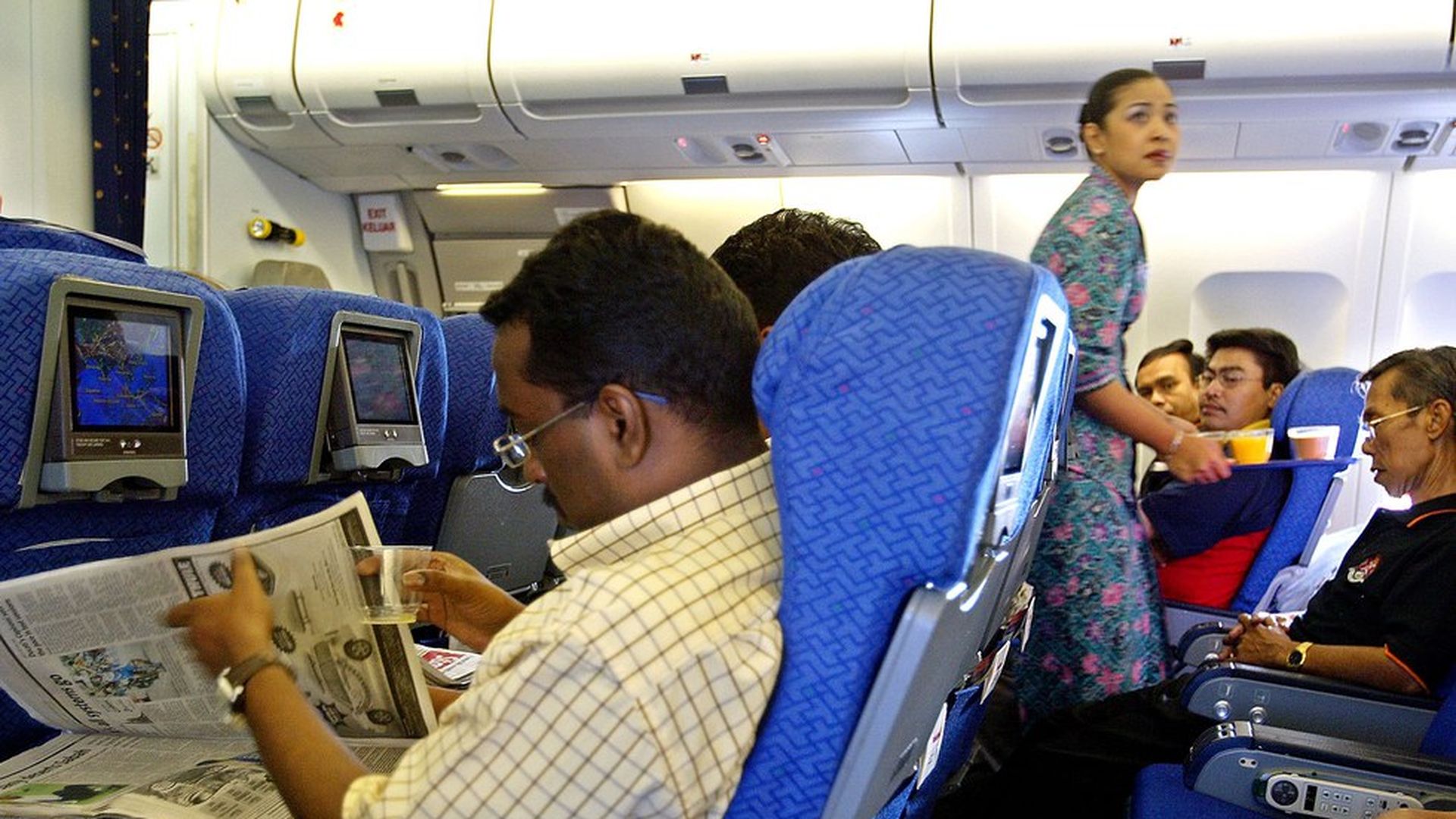 Melissa Biggs Bradley, founder of luxury travel firm Indagare, to Bloomberg Pursuits' Mark Ellwood:
"I eat nothing on flights. I've talked to a lot of stewardesses about it, and it's a stewardess secret. ... [A]t superhigh altitude, your digestive system shuts down completely. Someone said to me it's like being under anesthesia. So when you get off the plane, everything restarts and [your digestive system] has so much more work to do and so it makes you more tired.
"Most people overeat because it's a diversion, or a way to pass the time; but even the best plane food is oversalted and preserved so it can be microwaved. So I have something to eat a couple hours before getting on the plane, but otherwise it's nothing but lots and lots of water."
Go deeper