Toyota announces $600m investment in U.S. plant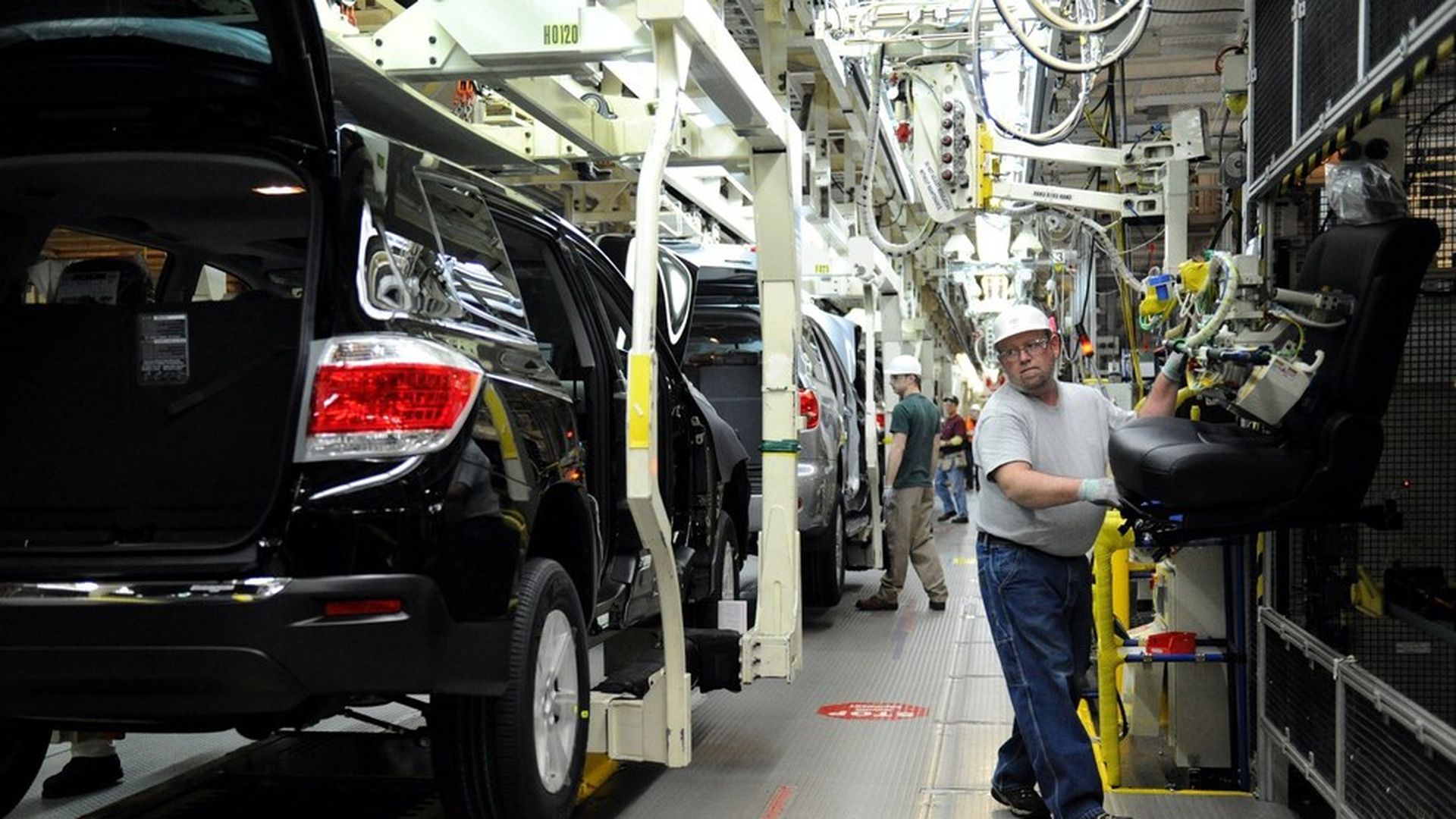 Toyota will invest $600 million and add 400 new jobs at its SUV assembly plant in Indiana, per the AP. The project will be completed by fall 2019.
The Trump effect?: POTUS met with the heads of the Big Three automakers this morning, but Toyota claims the investment was planned before the election as part of a broader $10 billion investment in the U.S. over the next 5 years.
Go deeper