Top Twitter moments at Trump's joint session
The most tweeted quotes, per data released by Twitter:
"Tonight, I am also calling on this Congress to repeal and replace Obamacare "
"We are blessed to be joined tonight by Carryn Owens"
"We all bleed the same blood. We all salute the same flag. And we are all made by the same God."
The people tweeted most about: Trump, Paul Ryan and Carryn Owens, the widow of Navy SEAL Ryan Owens, who was killed in the Yemen raid.
And the top tweet: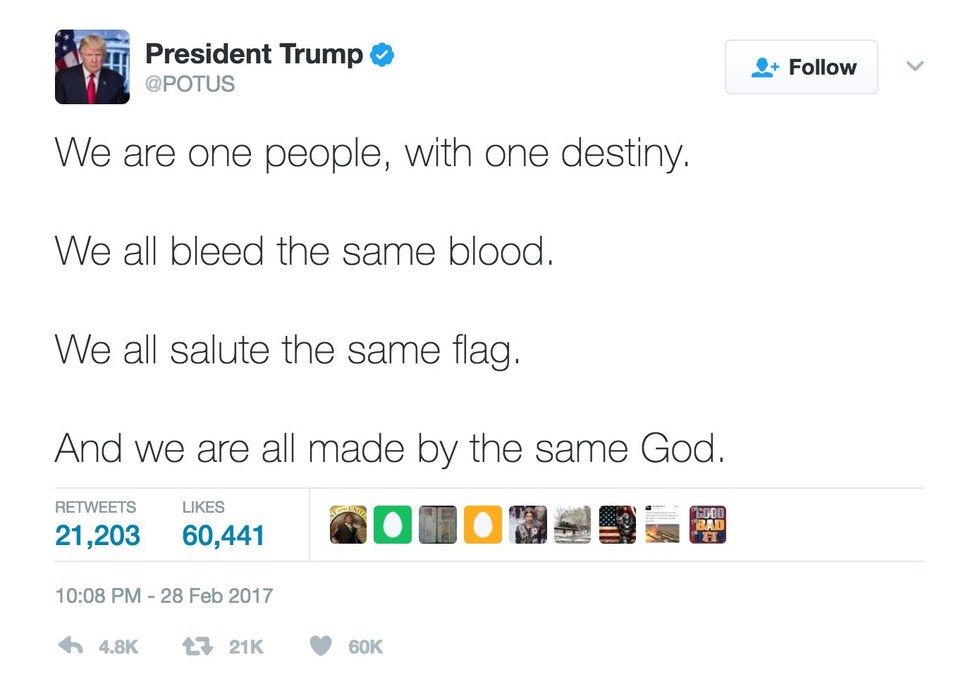 Go deeper