Top hospital lobbyist: An unstable Obamacare market affects us, too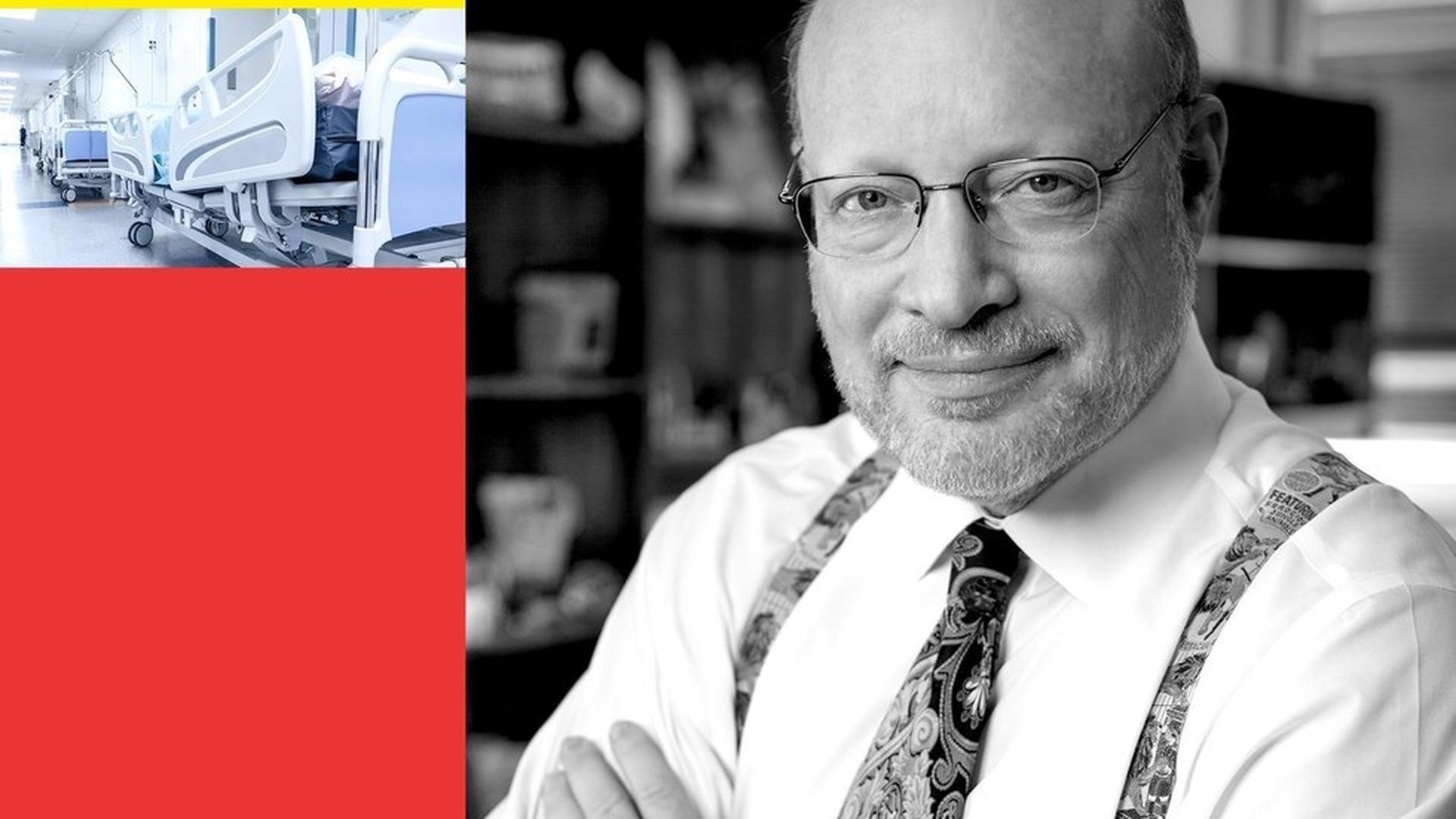 Chip Kahn worked on some of the biggest health care legislation of the 1990s as a Republican health care staffer on Capitol Hill. Now he's the president and CEO of the Federation of American Hospitals, and he's trying to get Congress to dial back some of the worst effects he sees from the Obamacare repeal bill. He's worried that the current version would be too disruptive to the individual health insurance market and Medicaid — and if they don't do well, he says, hospitals don't do well.
Read on for the highlights of our conversation, lightly edited and condensed for brevity.
How do you read what's happening with the House bill?
"You'd probably place a low probability on resurrection and passage." But President Trump and GOP leaders are committed to it, so "I don't count it out for May."
"Whatever Congress does, if we lose ground on coverage, that bumps up against a key principle of ours."
"We need a Medicaid program that's a true safety net for low-income Americans, and we need an individual market which is broadly available ... Any repeal and replace has to meet those criteria, and frankly the bill that's before the House does shortchange both."
Who are you talking to?
"We talked to everybody ... The bill is what it is, and I guess I'm hopeful that it can evolve over time," most likely in the Senate.
If the House makes some of the latest proposed changes, including letting states allow insurers to charge higher rates for sick people. that undermines "guaranteed issue" — the requirement for insurers to cover everyone with pre-existing conditions. " "That's walking away from one of the most important things in changing and reforming the individual market."
How have the politics of health care changed since you worked on the Hill?
It was "much more consensual" in the 1980s and the 1990s. Even though there were fights and a government shutdown, there was bipartisan work on the Health Insurance Portability and Accountability Act and the Balanced Budget Act, which he worked on.
"I think we're in a completely different environment, and in some ways the majority is trapped having to work these issues through reconciliation, because it doesn't give you flexibility" to make important policy changes that don't affect the budget.
What's responsible for the change in the politics?
"I think the [Affordable Care Act] is part of the great political divide in the country." Repeal and replacement "are just basic tenets of Republican principles" now, and Democrats aren't going to walk away from their goal of "coming as close as they can to national health insurance coverage."
Does the uncertainty of insurers affect the hospitals?
Yes — "It's critically important for our hospitals that the individual market remains robust for the consumers that it serves."
"We need stability, we need to have choices for patients, for consumers, and we need the market to work in the short run, obviously." If President Trump and Congress come up with a long-term plan for health care reform, "that's their prerogative."
What got you interested in street photography? (It's his hobby, and his work is on display at a Washington, D.C. studio.)
He always used to carry cameras on vacation, but got "real serious" around 2009 when he started to buy more expensive, high-grade cameras. Has shot street photography while on business trips around the world, including Israel.
"You want spontanaeity, it's all about the composition and the light, you want to tell a story ... I've only been yelled at a few times, and whenever anyone says erase the picture, I always erase the picture."
Go deeper