Top 10 app makers generated 2/3 of all revenue
When it comes to the app economy, it's clear that the spoils are not divided evenly. In fact, new data from Sensor Tower suggests that the top 10 publishers generated 67 percent of all revenue for the first quarter.
Why it matters: Just as on the free apps side, where Google and Facebook dominate, the riches are increasingly concentrated in the hands of just a few companies on the paid side.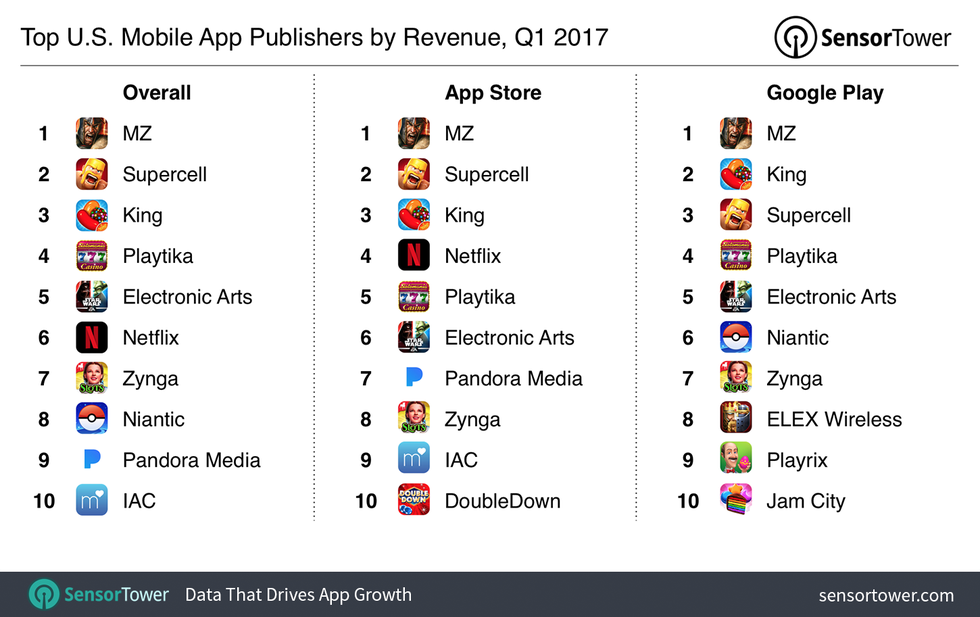 Go deeper