TiVo is one of Trump's favorite inventions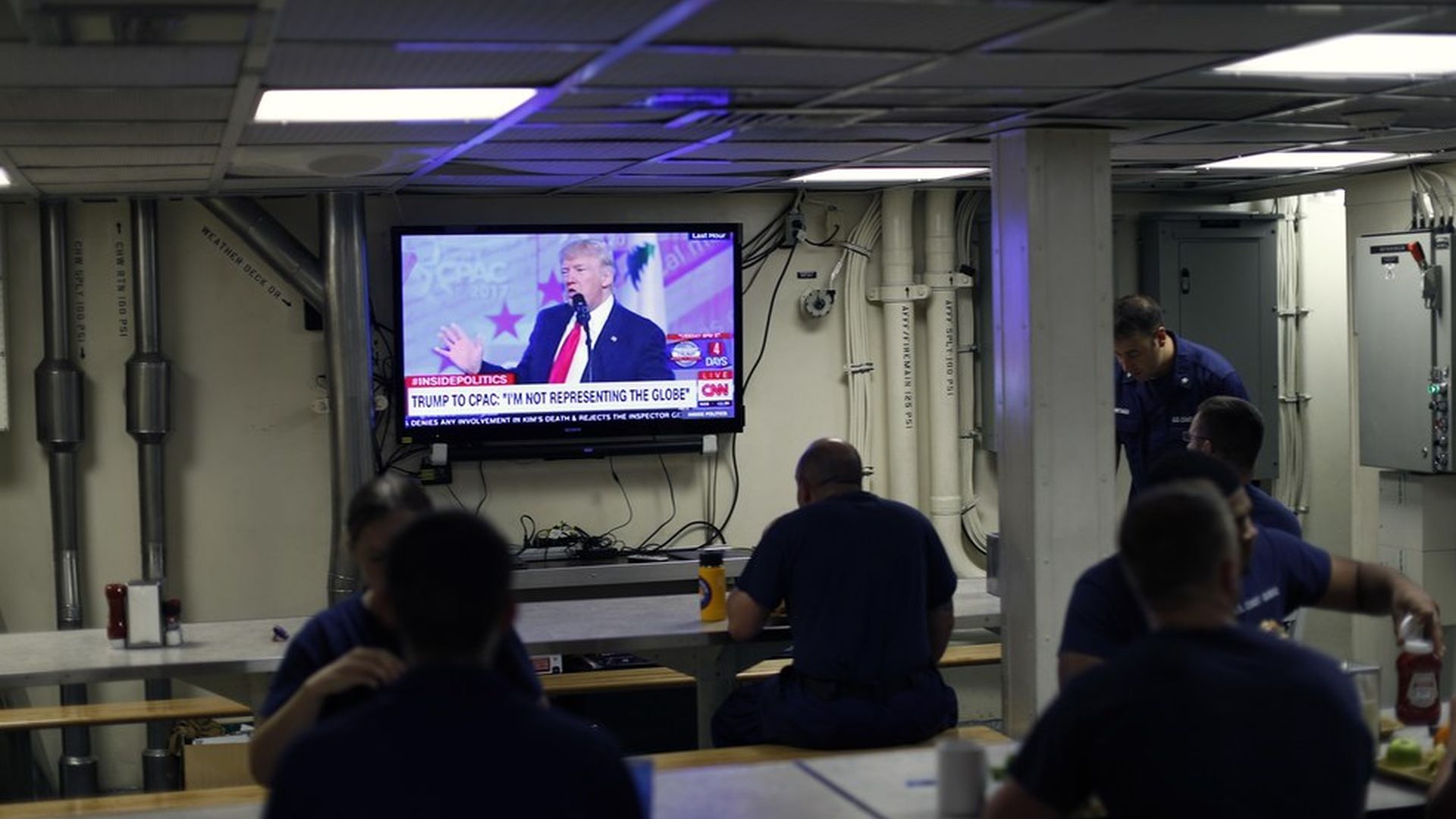 TIME's cover is "Trump After Hours: From where the 45th President works, eats and sleeps, everything is going just great. Now if only everyone else would see it that way," by Michael Scherer and Zeke Miller:
The waiters know well Trump's personal preferences. As he settles down, they bring him a Diet Coke ... With the salad course, Trump is served what appears to be Thousand Island dressing instead of the creamy vinaigrette for his guests. When the chicken arrives, he is the only one given an extra dish of sauce. At the dessert course, he gets two scoops of vanilla ice cream with his chocolate cream pie, instead of the single scoop for everyone else.
[F]ew rooms have changed so much so fast as his dining room, where he often eats his lunch amid stacks of newspapers and briefing sheets. A few weeks back, the President ordered a gutting of the room. ... He watches the [TV] screen like a coach going over game tape, studying the opposition, plotting next week's plays. "This is one of the great inventions of all time— TiVo," he says as he fast-forwards through [clips about Russia from a Senate hearing]. ...
Trump says he used his own money to pay for the enormous crystal chandelier that now hangs from the ceiling. ... But the thing he wants to show is on the opposite wall, above the replace, a new 60-plus-inch at-screen television that he has cued up with clips from the day's Senate hearing on Russia. Since at least as far back as Richard Nixon, Presidents have kept televisions in this room, usually small ones, no larger than a bread box, tucked away on a sideboard shelf. That's not the Trump way.When asked directly if he feels his Administration has been too combative, he makes a brief allowance. "It could be my fault," he says. "I don't want to necessarily blame, but there's a great meanness out there that I'm surprised at."
Go deeper