Tillerson: U.S. takes "full responsibility" for Manchester leaks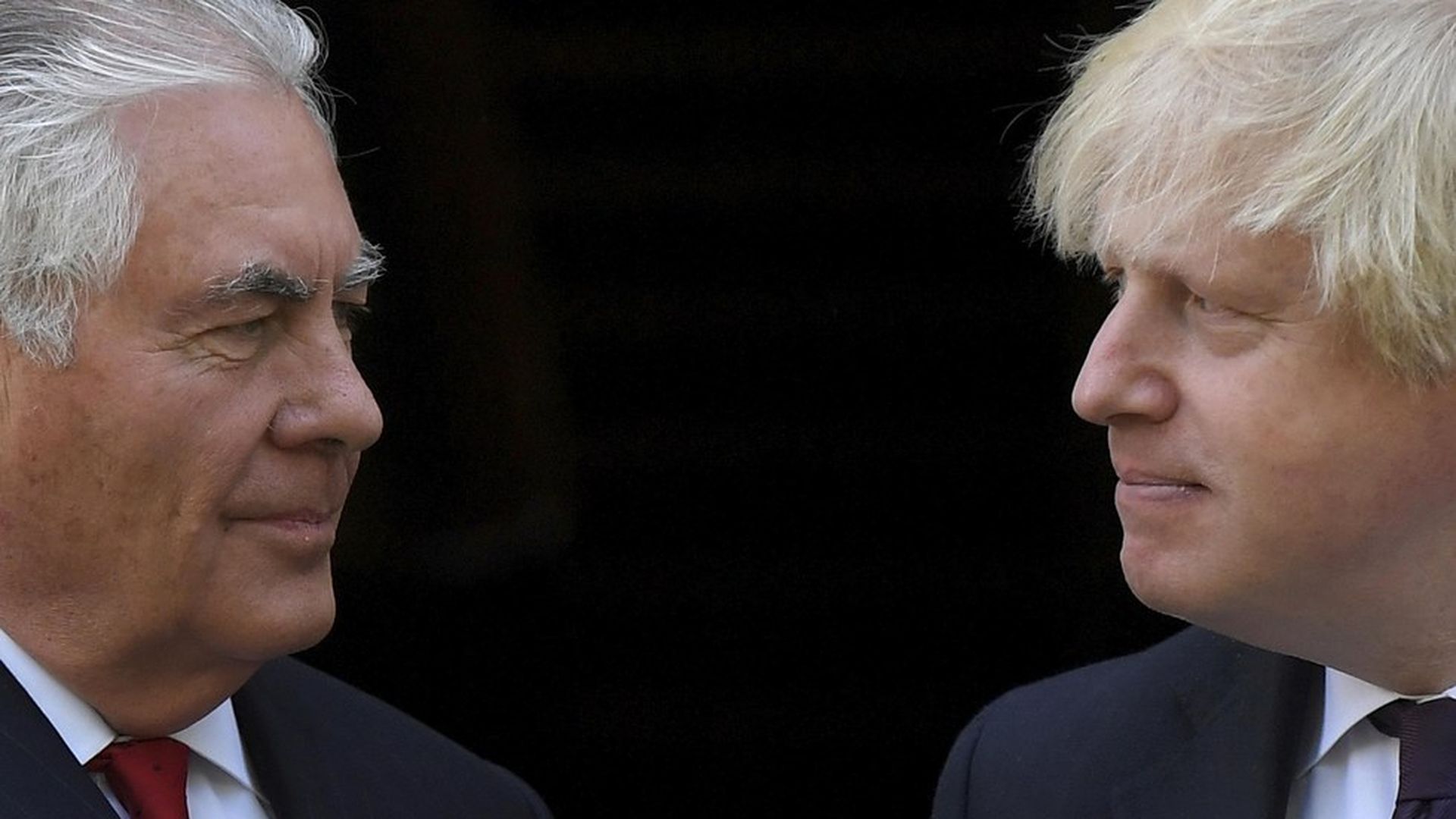 U.S. Secretary of State Rex Tillerson told reporters in a joint-presser with British Foreign Secretary Boris Johnson that the U.S. takes "full responsibility" for the leaks U.S. officials made to the media about the terrorist attack in Manchester.
"The President has been very strong in his condemnation and has called for an immediate investigation and prosecution of those who are found to have been responsible for leaking any of this information to the public. We take full responsibility for that and we are – we obviously regret that that happened."
The contradiction: Read that quote twice. Moments before he said the U.S. is responsible for the leaks, he said Trump called for an investigation into the leaks, saying the DOJ should hold those who leaked accountable — not that the government is responsible.
Go deeper