Tillerson says Taliban could join Afghan gov. if they renounce violence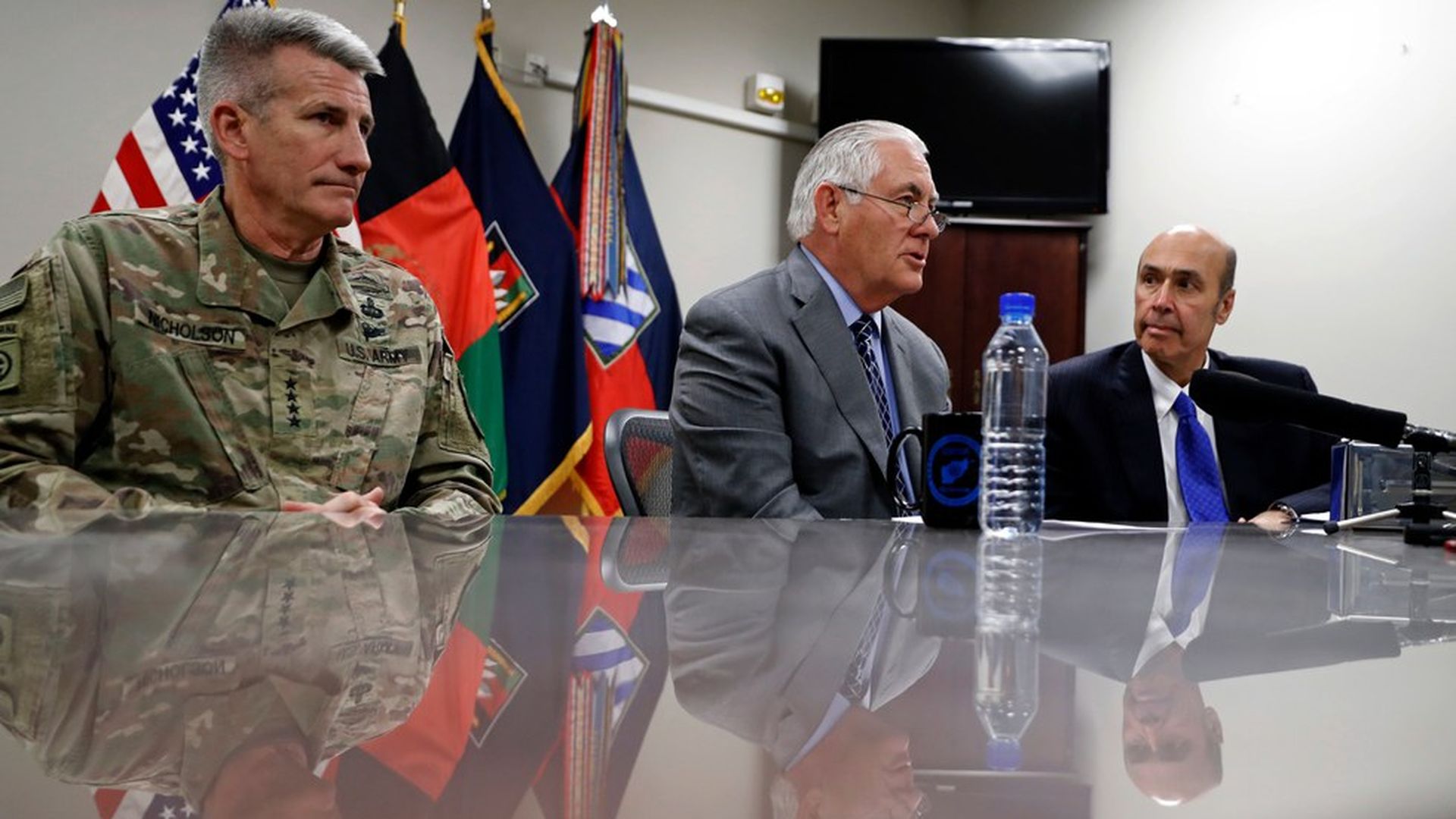 Secretary of State Rex Tillerson said Monday on a previously unnannounced visit to Afghanistan that he thinks moderate elements of the Taliban could participate in the Afghan government under certain conditions, per the AP. He said the Taliban should prepare to negotiate with the government since they'll "never win a military victory."
"There's a place for them in the government if they are ready to come, renouncing terrorism, renouncing violence and being committed to a stable prosperous Afghanistan... we are looking to engage with those voices and have them engage in a reconciliation process leading to a peace process and their full involvement and participation in the government," he said.
Why it matters: The strategy Trump laid out for Afghanistan focused primarily on military efforts, but this is a window into what Tillerson believes a diplomatic solution could look like.
Go deeper